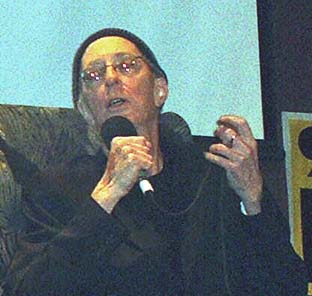 Posted April 25 2005


FROM WINNIPEG TO SOFIA
FINLEY HAS DAHLIA ROLE; 2-DVD PHANTOM SET IN WORKS
Akahan came back from Phantompalooza (which he said was a blast!) with some terrific news regarding two Brian De Palma films. According to Akahan, William Finley, who was at the April 23rd celebration in Winnipeg with Phantom Of The Paradise costar Gerrit Graham, said that he will soon be traveling to Sofia. Finley has a role in De Palma's The Black Dahlia, although he was "not allowed" to say what it is. Finley, who became friends with De Palma while the two were in college, has not appeared in a De Palma film for 25 years, so this is pretty exciting news. Finley starred in De Palma's short film, Wotan's Wake, as well as several De Palma features: The Wedding Party, Murder a la Mod, Sisters, and Phantom of the Paradise. He also appeared briefly in De Palma's The Fury, and took on a key role in Dressed To Kill.

SPECIAL EDITION PHANTOM DVD FROM 'THE FRENCH'
Akahan also brings word from Finley and Graham that a special edition 2-DVD set of Phantom is in the works, to be published by "the French" (they who also provided the very cool DVD set that featured Dionysus In 69, Wotan's Wake, and The Responsive Eye). Both actors have already provided commentary tracks for the project, and they said they are not the only ones (although they provided no specifics as to who else we can expect). According to Finley and Graham, the DVDs will include over 50 minutes of new material, but they did not say whether this includes deleted scenes, documentaries, trailers, etc. In any case, two DVDs of Phantom material is definitely something to look forward to.
(Thanks to Akahan!)
Posted April 24 2005


PHANTOMPALOOZA ROCKED
GRAHAM: "We had no idea how completely crazy you guys are"
Phantompalooza, the 30th anniversary celebration of Brian De Palma's Phantom Of The Paradise, took place yesterday in Winnipeg, with stars William Finley and Gerrit Graham in attendance. I, unfortunately, could not attend, but I'm looking to hear (and see) from any of you who did. In the meantime, an article today in the Winnipeg Sun states that 600 fans were at the afternoon matinee screening of the film yesterday at Winnipeg's former Garrick Theatre (there were two shows, each one apparently sold out, as many bought tickets to both). According to the article, "The screaming at the end of the Brian De Palma film yesterday was only surpassed when two of the stars -- William Finley and Gerrit Graham -- walked onto the stage to thunderous applause and cheers." Afterward, 700 fans at the sold-out social danced to music from the film as performed by the Chocolate Bunnies From Hell. Graham is quoted as saying, "We had no idea how completely crazy you guys are." Finley, who described his Phantom character as "half genius, half idiot," said, "The soundtrack went gold because of Winnipeg." One fan who attended, Gail Iwaniw, told the newspaper that she has seen the film at least 300 times. "It's just so much passion and flair," she said. "My heart still breaks when Winslow dies. It's the battle of good versus evil." The photo above is of a Phantom resin model kit that was being sold at the event.
Posted April 21 2005


WORKSHOP IN ROME
MAKE-UP ARTISTS USING MIA PIC FOR DAHLIA 'CORPSE'
A post from yesterday on the IMDB Message Boards from "Vampy-3" states that Vampy is "attending a special effects make-up course in Rome, at the workshop where they're creating the *corpses* for this movie [The Black Dahlia]." Vampy says, "...strangely, the picture pinned up on the board as a model for Betty Short's facial features is Mia Kirshner's, with her hair dressed and her make-up done as the Black Dahlia." Vampy wonders why they are using Mia's likeness for the corpse, perhaps not understanding that there are actual scenes in the film that feature Beth Short herself. A casting notice from February stated that while the actress who plays Short would not film until May or June, the actress was needed as soon as possible so that the make-up team could begin working on the features of the corpse, which is needed in other scenes.
Posted April 18 2005 - Updated April 20 2005


SCARLETT WAS AT PARTY, TOO
BUT KEPT LOW PROFILE; GUARDS KEPT HER UNTOUCHABLE
Scarlett Johansson was also at Nu Image's seven-year anniversary bash Saturday night (see story immediately below), but unlike her fellow costars, seemed to be distinctly camera- and press-shy, leading to some bad press-vibes in the local Bulgarian media. The picture on the right above comes from bulFoto. Space Ace has translated the bulFoto description of events, which states that the party featured stars of the "domestic political, media, music and theatre scene."
The thrill of the night, though, was the live touch to the big cinema. Among the party guests was the crew of the superproduction, which is being shot here at the moment - the film "The Black Dahlia", directed by Brian De Palma. Its stars are Josh Hartnett, who obtained worldwide fame with the films "Black Hawk Down", "Pearl Harbor", "Hollywood Homicide" and "40 Days and 40 Nights", Aaron Eckhart ("Erin Brockovich", "The Core"), and Scarlett Johansson ("Lost in Translation", "The Horse Whisperer"). The "Lost in Translation" actress, though, decidedly did not allow to have her picture taken and simply dashed through the room, dressed in jeans with a tightly buttoned jacket with lifted collar, and the guards pushed the audience aside, to make way for her. Unlike her, Josh Hartnett allowed to be photographed with fans of his, who were definitely not scarce. The interesting fact is that it's the first time "Nu Image" celebrates its birthday. This is probably connected to the big success of the company, like the shooting of "The Black Dahlia" with a budget of 50 million US dollars, and also the impending purchase of the "Boyana" cinema center [it's the Bulgarian Cinecitta, Hollywood, etc.].
The picture on the left above was published in Bulgaria's 24 Hours, which said:
Instead of walking on the red carpet like Josh Hartnett and Aaron Eckhart, Scarlett went quickly into the hall covered with her black coat and the mighty guards of "VIP Security". Scarlett, who gladly poses for photographs at the Oscars, etc... obviously thought that Bulgarian journalists did not deserve the attention a "big star" and are, therefore, not good enough to take at least one picture of her. "I don't know what stands for her behaviour," was Aaron Eckhart's brief commentary, who freely talked with fans. It was the same with Josh Hartnett, who was generously giving autographs.
(Thanks to Pomoriika at the Dedicated to Scarlett Johansson forum for the 24 Hours pic and translation, and to Maria for noticing Scarlett in the bulFoto pic!)
Posted April 17 2005


PARTY IN SOFIA
AS NU IMAGE CELEBRATES 7 YEARS IN BULGARIA
Nu Image, the company producing Brian De Palma's The Black Dahlia, threw a party in Sofia Saturday, April 16th, to celebrate its seventh year in Bulgaria. You can view a ton of photos from the party at bulFoto, including this one of Dahlia star Aaron Eckhart talking to cinematographer Vilmos Zsigmond. Josh Hartnett, who also stars in the film, is pictured below arriving at the bash. The latter picture showed up at Yahoo this morning.
Posted April 14 2005


ECKHART TALKS DAHLIA, BULGARIA
DESCRIBES HIS APPROACH TO LEE BLANCHARD
Aaron Eckhart held a press conference this week in Bulgaria, and Standart News was there. The site's original article in Bulgarian provides more details than its English translation, and thanks to Space Ace, we can now read Eckhart talking specifically about his character in The Black Dahlia.

I play a police officer from 1947 - his name is Lee. He has very hot blood, he's an ex-boxer and like every human being, he does both good and bad deeds. His distinctive feature is that he has a soft heart. But sometimes he behaves like a not so positive person. The most important thing for the actor is to find the positive in his character's personality and to love him even when he does not so decent things. Thus, the audience is able to connect to the good and forgive the bad. In my film career I want to create different characters, and the audience to notice the difference between the different moral categories. The main thing, when a man lives or plays, is the passion in all its dimensions. Sometimes it is on the side of the good, sometimes - on the bad side. I try to be an honest man in life. The actors that exhilarate me are of the type of Marlon Brando and Robert De Niro.

According to the Standart article, Eckhart said his main task while he is in Bulgaria is to perfect his role in The Black Dahlia, and also, along with Josh Hartnett, to perfect his shape. Eckhart was asked about his favorite actresses, and when asked about Dahlia co-star Scarlett Johansson, he replied: "We met only two weeks ago. We are just starting to know each other. She is a fantastic actress and she's only 20." When asked about working with the other actors on The Black Dahlia, Eckhart said, "Making a film is like creating a family for three months. That's why we have to learn to know the people we work with - and not only from our perspective, but from the perspective of the character whom we represent. So, at the moment we already love each other." According to the article, Eckhart greeted the press "in excellent Bulgarian," and said that "Sofia is a wonderful city...

I can walk about for hours. Every morning I walk several miles in different directions. People are very kind and appreciate my efforts to communicate with them. I'm very happy. I went sightseeing in Plovdiv - an extremely beautiful city, too. We had lunch by a waterfall. I think it over to buy a house here. I'll speak with my real estate agent.

Eckhart said he has been buying art and souveniers to take back with him to California. When asked if he likes Bulgarian girls, he replied: "I love them. They are very, very beautiful. This morning I fell in love. I don't like visiting night clubs but I'm eager to meet Bulgarian beauties."
(Thanks to Space Ace!)
Posted April 13 2005


STANI FALLS FOR DAHLIA
BULGARIA'S MOST WANTED STUNT MAN TRAINS FOR DE PALMA FILM
Bulgaria's Standart News posted an article April 10th about stunt man/double Stanimir Stamatov, "or Stani, as everybody calls him," and Space Ace has kindly translated the article into English for us. The 29-year-old Stani, who has worked on somewhere around 50 movies, has doubled for the likes of Jean-Claude Van Damme and Ray Liotta, and "recently began training for Brian De Palma's The Black Dahlia," according to the article. The article states that Stani "practices acrobatics, tae kwon do, fitness, boxing," and is "one of the most wanted in Bulgarian cinema too: as a stunt man, coordinator and fights choreographer." [This likely means that Stani has been working on the fight scenes between stars Josh Hartnett and Aaron Eckhart, although the article does not give any such specifics.] He also choreographs dances, and has worked on several music videos.
(Thanks to Space Ace!)
Posted April 11 2005


SPACE SEES ACTION ON SET
AND PIC OF SCARLETT FROM SET SHOWS UP
This picture of Scarlett Johansson on the set of The Black Dahlia is courtesy of Pomoriika and Maria at Dedicated to Scarlett Johansson. The picture comes from Bulgaria's 168 Hours. Meanwhile, Space Ace continues his work as spy on the Dahlia sets, turning in a report today in which he actually witnessed some filming in action. Space hung out with the film's crew and witnessed star Josh Hartnett, director Brian De Palma (who ate a "vegetables only" lunch), cinematographer Vilmos Zsigmond, and production designer Dante Ferretti, all at work on the film. He said it wasn't a pleasurable experience, because he "doesn't like to bother people," so he left during the lunch break. Here is part of Space Ace's report from today, which you can read in full at the 24 Lies A Second Forum:

today i spent 3 hours on the set. when i arrived about 10 am, they had already started work at 0730. they were shooting a scene with josh hartnett, alone in a house, circling around the room. next, it was in the police station's projection room, where hartnett (presumably after watching the reel), rushes out of the room, saying "... made in hollywood!" this shot took at least 5 takes.

i said hello to brian de palma when he passed me by, but he was looking down and was very grumpy/concentrated and just responded with a quiet "hello", before he limped along in the house, and his assistant made me the "hush!" gesture. later i learned that no one ever dares to disturb him, when i chatted a bit with one coordinator, who then became a policeman playing "background action" behind the windows of the projection room.

dante ferretti was walking around all the time, checking the buildings and was participating in the preparation of the shots. vilmos zsigmond looked like an energetic old man, shuffling around, adjusting lights, etc.

josh hartnett was tall. in the first scene, he was with a white shirt and black trousers, while in the police station scene, he was with black trousers and something like very dark green shirt.
Posted April 11 2005


PHANTOMPALOOZA NEARS
"Winnipeg had a normal reaction to an extraordinary film"
Phantompalooza is gearing up for April 23rd in Winnipeg. According to an article today in theWinnipeg Sun, 250 tickets have already been sold, to people arriving from several sections of North America. One fan interviewed for the article said that most of the world simply missed the boat when it came to appreciating Brian De Palma's rock satire, Phantom Of The Paradise. "Winnipeg had a normal reaction to an extraordinary film," said Doug Carlson, who was in fifth grade when the film was released. "The movie stands up. It's a very well-made film. It's not as if we are interested in something that is so bad it's good."
Posted April 9 2005


SPACE ACE WEEKEND UPDATE
DAHLIA SHOOTING CREW TO RETURN MONDAY
Space Ace posted an update (with new video/pic) from the Bulgarian sets of The Black Dahlia today at the 24 Lies A Second Forum. Here is what he wrote:

today i was at the main sets and i saw a bit more. first, i saw the cars. there were 4 or 5 huge old cars from the period. there was also one old motorbike. i saw the production trucks also - and the one named "camera" too. there was some work going on. they were painting some walls, building small brick structures, and there were more of those enormous photo sheets (height: 5-10 meters) used for backgrounds out of the windows. i learned from one of the workers that the shooting crew will be there on monday, this weekend they're having a break. thus, as far as i know, principal shooting has not started yet. and i guess i'll be up early on monday...
Posted April 8 2005


SPACE REPORTS FROM PERNIK
VISITS DAHLIA'S LOS ANGELES POLICE STATION
Space Ace, our correspondent in Bulgaria, went to Pernik today, where interior and exterior scenes of Los Angeles City Hall are being filmed for The Black Dahlia. You can read his full report, with pictures and link to video (where this picture of the film's Los Angeles Police Dept. came from), at the 24 Lies A Second Forum. Space writes:

today i went to pernik, where the police station interiors will be shot. the walls and columns of the foyer of the palace of culture are made of dark marble and suit perfectly. i could hardly tell which door frames and furniture were original and which fake. it's a great playground for the charlatan de palma. as i went in, there were only a couple of guys moving some ladder, and one guard. he informed me that today 'they' are working on the other sets - in iskar station, the big ones. the police station didn't look finished too. they would return here after they're finished on the other place. they weren't dismantling yet so i don't believe the start date of yesterday took place. but i might be wrong.
Posted April 8 2005


SCARLETT CAUSES A STIR
BY REGISTERING AS VIVIEN LEIGH AT SOFIA HOTEL
Last year, Scarlett Johansson told Premiere magazine that her dream role would be as Scarlett O'Hara in Gone With The Wind. Now we know she wasn't kidding-- Johansson, who is in Bulgaria to film Brian De Palma's The Black Dahlia, has registered at a Sofia hotel under the name of Vivien Leigh, the actress who became famous by playing Scarlett in the 1939 film. The Bulgarian newspaper 24 Hours stated that Johansson used the pseudonym to avoid harrassment from paparazzi and reporters while she is in town. However, the news spread like wildfire when a receptionist noticed the legendary actress' name on the list of hotel guests, after which it was discovered that the mystery guest was a true blue Scarlett.
Posted April 6 2005


SPACE REPORTS FROM SOFIA SETS
AND TRANSLATES DAHLIA DIARY FROM EKRAN
The picture at left was taken by Space Ace, our Bulgarian correspondent who ventured into the location in Sofia that will be used as sets for The Black Dahlia. Space posted his full report up at the 24 Lies A Second Forum, and said that the old paper plant which the studio, Nu Image, is using for the production is "basically a few huge hangars joined together in a decaying building with broken windows which screams 'terry gilliam'." Space writes of an easygoing atmosphere, where nobody stopped him from walking in and no one seemed to mind that he was there. He said that inside the hangars were houses and an office building made of wood, not cardboard (Ferretti talks about using real materials in the interview summarized below). Space writes:

the main house has a huge photo or painting just outside the window, which displays l.a. buildings and plants "in the distance". i peeked through the windows and the inside looks like a real house, warm and cozy. i'm talking about lee and kay's house, probably.

Space said that the walls of the corridors are decorated with blueprints (about 26 in all) for the various buildings for the film sets, and that in front of each blueprint is a small model. Space writes:

i remember seeing junior nash's apartment building (so he is in the movie too), with two parking lots on the sides, and streets around it. looks pretty rundown, as you'd expect. but the first building that caught my attention was the olympia boxing arena. it's spectacular and a bit futuristic (?). there was an interior of a night club, with the usual things - stage, chairs, exits. there was the beachwood living estate (the rich man's enterprise), which included 6+ separate buildings with the land around them. the blueprints are all signed with "the black dahlia" in the original font, and they say "director: brian de palma / art director: dante ferretti". i also saw the parking lot crime scene (where they find the body), and another crime scene. i didn't see the mexican setting, so i don't know how they handle it. there was one interior of a circular building with spiralling staircase, m:i prague style.

THE DIARY OF THE BLACK DAHLIA
Ekran magazine, which is sort of the Bulgarian version of Premiere magazine, will be keeping a diary of the filming of The Black Dahlia, "the most expensive movie ever filmed here," throughout several issues. Space has translated the first entry (dated January 19, 2005, published in the March 2005 issue), which features an interview with Dante Ferretti. You can read the entire article translated into English here. The two pictures of the sets being built that I posted with the Wall Street Journal/24 Hours summaries (see the March 27 2005 posting below) come from this article.

In the interview, Ferretti says that he had to battle with the winter weather to get those sets built in time for the April 1st start. In recreating the Los Angeles of the 1940s, he has built exteriors and interiors "in true scale with real materials - this is my way of working." Ferretti told the magazine, "You know, the funny thing is that when you go to Los Angeles, you notice that everything there is artificial, it looks like a set! For Cold Mountain it was easier building the sets, because we were outside of civilization. Here it is a little harder, because the nature is totally different to the one in Los Angeles." The article states that Ferretti arrived in Bulgaria in September of 2004, and on October 13th, began working on the sets. His most important demand was to have talented people on his team. He has created the sets for The Black Dahlia with his Cold Mountain partner Pier Luigi Basilia. Ferretti feels that director Brian De Palma trusts him, he says, "because he gave me total freedom. He just outlined the direction I should take." When asked how his sets will reflect the characters of Kay Lake and Lee Blanchard, whose house was not very detailed in James Ellroy's novel, Ferretti responded:

The furnishing for the house we're building here comes directly from Los Angeles. I spent a few weeks there, I looked at the real house of Lee and Kay, which is 70 years old now. In it, I saw what I needed to know, I felt it, and now I'm recreating my feeling for it. When you are watching a film, you apprehend the whole picture, but sometimes a small detail can tell you more than a full scene.
Posted April 6 2005


PICS OF SCARLETT FROM SET
LAST WEEK'S WORK CONSISTED OF TEST SHOTS AND REHEARSALS
Bulgarian newspaper 24 Hours ran a small article about Scarlett Johansson in Bulgaria, and included two pictures of the actress from the Pernik set of The Black Dahlia. Scarlett is pictured here, apparently with her personal assistant, getting into a limo to take her from the set and back to her hotel in Sofia. The other picture from the article shows Scarlett walking her dog on the set. The newspaper said that they were filming test shots in Pernik, and that actual filming for Scarlett begins on April 7th (tomorrow). Until then they are continuing rehearsals.
(Thanks to Maria and Orli at Dedicated to Scarlett Johansson for the news and pics!)

Posted April 1 2005


DAHLIA FILMING BEGINS
CROWDS GATHER IN PERNIK, 'TURNED INTO CALIFORNIA'
"The foyer of the Palace of Culture in Pernik was turned into a California police station from the '40s of the last century," according to an article today in Standart News. This happened Friday, April 1st, as filming began on The Black Dahlia, directed by "world cinema ace Brian De Palma." According to the article by Anna Georgieva, the transformation of Pernik into California, which includes "the seal of California and the flag of this American state" on the walls, took designer Dante Ferretti one month to complete. This jives with those Italian post-Oscar interviews with Ferretti which mentioned that he had no time to rest after winning the Academy Award: he had to bring 1940s Los Angeles to Bulgaria by the beginning of April-- must have been a tight schedule. The Standart article states that "half-full cups of tea and pieces of crackers and biscuits contributed to the authentic atmosphere" of the setting. A large crowd had gathered at dawn Friday morning, waiting in front of the palace, "but the security guards cordoned off the area," the article states. "Only Scarlett Johansson's figure was vaguely seen from a distance." The stars of the film preferred to eat their lunch in their trailers, where they were served Italian, Chinese, and Bulgarian dishes, "but gave preference to salads."
Posted March 30 2005


LINSON IN BULGARIA:
'DAHLIA WILL BE A HIT, BECAUSE DE PALMA IS PHENOMENAL'
At left is Rositsa Ivanova, the 17-year-old beauty who was crowned Miss Bulgaria last week. Why is she pictured in a story about Art Linson arriving in Bulgaria earlier this week? Because according to Linson, as quoted in the Standart News, Ivanova represents part of the cure for a jet-lagged producer arriving from Hollywood. Linson was feeling a bit "indisposed" upon his arrival in Sofia, but "local yogurt and the beauty of the Bulgarian women remedied his malaise," according to the article. Linson, who is producing The Black Dahlia, said that in his opinion, the film "will become a hit, because its director Brian De Palma is phenomenal." Linson produced De Palma's The Untouchables and Casualties Of War. He has also written two books about producing movies in Hollywood: A Pound Of Flesh and What Just Happened? Bitter Tales From The Front Line, each of which provide highly entertaining anecdotes about making films with De Palma and others. Linson joked to Standart News that he visited some of the local Bulgarian bookstores, but could not find any of his books there.
Posted March 30 2005


L.A. CITY HALL IN PERNIK
DAHLIA TO SHOOT ONE WEEK IN WEST BULGARIAN TOWN
According to Radio Bulgaria, Los Angeles City Hall will move into the western Bulgarian town of Pernik for "about a week," as Brian De Palma kicks off the filming of The Black Dahlia. Meanwhile, Standart News offered some extra little details about the training schedules of Josh Hartnett and Aaron Eckhart. The two actors started practicing boxing in Sofia last Tuesday (March 22nd), according to the article. The "sex symbol from Pearl Harbor and charmer from Erin Brockovich" are undergoing [apparently daily] two-hour training sessions "in order to perfect their physical shape."
Posted March 29 2005


SCARLETT LANDS IN BULGARIA
DAHLIA FILMING TO BEGIN IN PERNIK, THEN IN SOFIA
According to the Sofia News Agency, Scarlett Johansson has landed in Bulgaria to prepare to shoot Brian De Palma's The Black Dahlia. Hilary Swank is expected to arrive in April. Filming is to "begin April 1 in the town of Pernik and will then go on in Sofia," according to the article.
Posted March 29 2005


DE PALMA AMONG TOP 5
QUEBEC FILM MAG RATES TOP DIRECTORS, FILMS
Carl Rodrigue, webmaster of Le Paradis de Brian De Palma, sends word about the 50th anniversary issue of Montreal's Séquences magazine. As a key member of the magazine's redaction committee, Rodrigue asked twenty of the magazine's most prolific film writers to produce a half page article about their favorite film, along with each one's top ten films of all time. Carlito's Way was mentioned on two of the twenty lists, while Brian De Palma himself had five mentions (films) out of the twenty lists. This tied De Palma with Orson Welles, who also had five mentions, as the number four/five director on the list. Alfred Hitchcock and Stanley Kubrick topped the list with seven mentions each, while Jean-Luc Godard was the number three director, with six mentions. The 50th anniversary issue hit newsstands last week.
Posted March 27 2005


WSJ QUESTIONS DE PALMA'S DAHLIA
AND BULGARIAN SET PICS FROM LOCAL MAGAZINE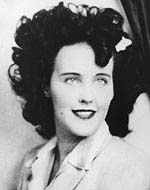 John Lippman wrote a piece about The Black Dahlia in the Friday (March 25 2005) edition of the Wall Street Journal. Lippman's article questions why Brian De Palma's upcoming film of James Ellroy's novel will not incorporate the apparently conclusive findings of Steve Hodel, who claims in his recent book, Black Dahlia Avenger, that his own father, George Hodel, was the one who murdered Elizabeth Short (who was dubbed "The Black Dahlia" by the media, inspired by the title of a recent film at the time, The Blue Dahlia, and the fact that Short was known for wearing black). Ellroy supports Hodel's conclusion in a forward written for the paperback edition of Hodel's book, but has said previously that De Palma's film will reflect Ellroy's novel, which is his own fictional vision of characters surrounding Short's murder. Some of the characters in Ellroy's novel, which provides its own answer to the identity of Short's killer, are based on real people. To date, no one has ever actually been charged in Short's murder.

CASE UNSOLVED
Hodel told Lippman that he is concerned people will get confused about the facts when they see De Palma's film. While Hodel says it is to Ellroy's credit that "he recognizes the case has been solved," he also contends that "there are a whole lot of readers out there who believe [Mr. Ellroy's novel] is what really happened." But Ellroy tells Lippman that it is perfectly fine if people are confused. "Steve has to get over it," said Ellroy. "People are going to believe what they're going to believe." Lippman points out that as far as the authorities are concerned, the case remains unsloved. Avi Lerner, producer of De Palma's film, agrees. "I think it's unsolved," he told Lippman. "It's still one of the biggest mysteries of the century."

THE ULTIMATE MOVIE ANSWER TO THE BLACK DAHLIA

Lerner told Lippman that the film will cost about $68 million, and that to save money the film will shoot in Bulgaria, "with outdoor shots in Los Angeles." [The picture to the left is from Bulgarian magazine Screen, and shows part of the Bulgarian sets for the film. The picture was taken about three weeks ago.] Lippman states that the film does not have a major-studio distributor yet, "but based on the cast, it is widely expected to get one." Lippman plays up the cast in the article, beginning his article with the following:
For 56 years since a lurid murder dubbed "the Black Dahlia" first gripped Los Angeles, it was a whodunit without a solution.
Now, not long after the case was apparently solved in a 2003 book -- written by the son of the alleged killer -- Hollywood has another mystery on its hands: Why doesn't an all-star new movie incorporate the book's account?
Next month, director Brian De Palma will begin filming "The Black Dahlia," starring Scarlett Johansson and two-time Oscar winner Hilary Swank, and based on a 1987 novel by James Ellroy. That book used many real-life people as characters but invented a culprit.
The article also features pictures of Swank and Josh Hartnett, and mentions Aaron Eckhart, all as stars of the film. Asking why the filmmakers are not "changing their story" to accomodate Hodel's Ellroy-supported conclusions, Lippman was unable to get ahold of De Palma, but did talk to Josh Friedman, the screenwriter who he says spent seven years writing the script. Friedman told Lippman that he sees his job as preserving Ellroy's story, "even if it is fiction." Friedman says that if Ellroy's story is not "the ultimate answer to the Black Dahlia, then hopefully ... the ultimate movie answer to the Black Dahlia." Hodel, meanwhile, almost made a film of his own account with Warren Beatty, but the star/director felt he could not devote the time needed to do the project justice. Now, Finding Neverland-director Marc Foster wants to produce a movie based on Hodel's book. Ellroy told Lippman he believes "the best way for Steve to take his story to the world is to do a documentary."
HARTNETT TRAINING AT GRAND HOTEL SOFIA

The Bulgarian newspaper 24 Hours featured an article about The Black Dahlia in its March 23rd edition, saying that "Pearl Harbor star Josh Hartnett" is undergoing boxing training at the Grand Hotel Sofia, in order to get into proper condition "for the upcoming shooting of The Black Dahlia." (The Sofia News Agency had mentioned earlier this week that costar Aaron Eckhart was undergoing similar training with Hartnett in Bulgaria.) The paper said that costars Hilary Swank and Scarlett Johansson were expected to arrive in one week. Above left is another one of the pictures from the Bulgarian sets of The Black Dahlia, taken approximately three weeks ago, while they were still being built. The set pictures are from the Bulgarian magazine Screen.
(Thanks to pomoriika at the Dedicated to Scarlett Johansson Forum for the news and pics!)
Posted March 23 2005


MIA TAKES ON THE DAHLIA
L WORD STAR A PERFECT FIT FOR ICONIC ROLE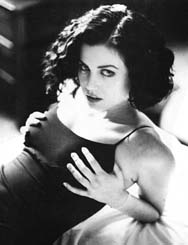 She's comfortable with nudity, comfortable with women, and possesses a striking and haunting "exotic" beauty. According to elmundo.es, Mia Kirshner has taken on a role in Brian De Palma's The Black Dahlia. And according to a tip from "ghost" at the briandepalma.net forum, Kirshner will play the title role: the Dahlia (Elizabeth Short) herself. Kirshner, who starred in Atom Egoyan's unforgettable Exotica a decade ago, has been getting noticed lately for her work on Showtime's The L Word, where she plays a heterosexual woman who has been seduced by a lesbian. Kirshner also has a recurring role as a mysterious deliverer of disease and destruction on FOX's 24. Playing Beth Short, the subject of Hollywood's "most notorious" unsolved murder, is an interesting choice for the actress, who is also working on a book called "I Live Here," which, according to the JHU Gazette, is "an examination of the unsolved murders of hundreds of young women along the Texas-Mexico border over the past 11 years." Last year, De Palma had considered casting Kirshner in The Black Dahlia as Madeleine, the part that Hilary Swank eventually landed.
Posted March 22 2005


BULGARIAN ACTOR CAST IN DAHLIA
HARTNETT & ECKHART SHAPE UP IN SOFIA
Bulgarian actor Ivo Krustev has been cast as a gangster in Brian De Palma's The Black Dahlia, according to the Sofia News Agency. The producers of the film provided a press release with the news, which also said they would be screen testing more local applicants for other roles, giving more Bulgarian actors a chance to work with some of Hollywood's top celebrities and increase their profile. The press release stated that "most of the Black Dahlia production will be filmed in Bulgaria, starting April 1," and will continue there for ten to twelve weeks. Josh Hartnett and Aaron Eckhart, who play ex-boxers in the film, "have already arrived in Bulgaria, and are currently shaping up for the fighting scenes."

[Correction] Apparently, Scarlett Johansson and Hilary Swank are not yet in Bulgaria, in contrast to my report a couple of weeks ago that they would all be there March 14th.
Posted March 17 2005


ONE DAY AFTER OSCAR:
FERRETTI WENT BACK TO WORK ON DAHLIA IN SOFIA
Patrimonio sos ran an interview March 6th with production designer Dante Ferretti, saying the Oscar winner had not had much time to celebrate winning the Oscar for his work on The Aviator. The day after winning the award, Ferretti and his wife/co-winner Francesca Lo Schiavo returned to Sofia, Bulgaria, to continue a daring task: reconstructing Los Angeles on the Bulgarian studio sets of Brian De Palma's The Black Dahlia. When asked by the Italian newspaper where the couple's Oscars were, Ferretti said that he entrusted them to his sons, in their house in Rome. This lead to a question of why Rome, when Ferretti and family spend most of their time in Miami, where they have a house? "Because deep down our true house is in Rome," said Ferretti, "even if by now we live everywhere and we have a house in Miami where we are the greater part of the time. But my most beautiful memories are of Rome, where I have my roots."

RECONSTRUCTING LOS ANGELES, ACCORDING TO SCRIPT
Ferretti was then asked why they are constructing Los Angeles in Bulgaria-- would it not have been easier to film in Los Angeles itself? "If someday I will have to reconstruct Sofia in Los Angeles, it is my destiny. It would have been much simpler to film in Los Angeles, but it is an issue of money. In Bulgaria it all costs less. It is a decision that comes from the producer and nobody can say anything." [Note: Mark Wahlberg had said the producers wanted to shoot 1940s Los Angeles in Bulgaria, and that was why he dropped out of the Black Dahlia project.] Ferretti was then asked about transforming the Los Angeles exteriors of today to resemble the exteriors of the past. [Note: Not sure if this question is in regards to the idea that some exterior shots will be filmed in Los Angeles.] "We have chosen all the locations already," Ferretti said, "true places. But they will be re-adapted, altered from those of the written ones and the display windows that once not were. This is my trade. When the films are watched in the cinema it all seems natural, even though, behind the things that seem natural there is a lot of work." Ferretti said that his work stems from the script of the film. "Before I begin I must understand the screenplay. Through the acclimatizations and the scenography I must give life to the story. It is important therefore to read the screenplay well and to ponder on it. Then I begin to do research on that period and the type of atmosphere that I must realize." Ferretti is then asked if that is the most difficult part of the job: "No, the research is a rather easy phase. The difficult part, but also the most beautiful, is to design. Designing the scenes, I make the sketches and the three-dimensional models to show the director." Ferretti goes on to discuss The Aviator and Martin Scorsese, ending with a discussion on filming in Italy. "It would appeal to me to work in Italy, as we are Italian. But the cinema in Italy, goodness knows for whatever reason, does not make more, but always less. And therefore we are working in Bulgaria."
Posted March 15 2005 - Updated March 16 2005


NEW FACE FOR DAHLIA
JUDITH BENEZRA WILL PLAY BARTENDER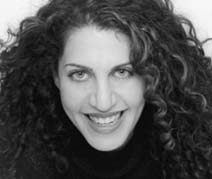 Judith Benezra will play a bartender in The Black Dahlia, her agency confirmed today. Benezra is a stand-up comic who gained recognition by writing, producing, and performing the one-woman show Sweet Bitter Tart a few years ago. She has appeared in several films since then.
(Thanks to Rick at the briandepalma.net forum for the heads up!)
Posted March 9 2005 - Updated March 14 2005


ECKHART CONFIRMED FOR DAHLIA
HR SAYS FILMING BEGINS NEXT MONTH

The Hollywood Reporter today (Monday, March 14th) confirms that Neil LaBute's number one go-to guy, Aaron Eckhart, will take a starring role as "one of the officers" in Brian De Palma's The Black Dahlia. This confirms last week's posting from "FROSTY LADY" at the briandepalma.net forum (thanks, FROSTY!). The HR article mentions that "Josh Hartnett portrays the other cop," and also that Hilary Swank and Scarlett Johansson have been cast. Shooting will take place next month in Bulgaria, according to the article.
Posted March 11 2005


PHANTOMPALOOZA BEEFS UP LINEUP
GRAHAM TO PARTICIPATE IN Q&A WITH FINLEY
Gerrit Graham will participate in a Q&A session with previously announced special guest William Finley at Winnipeg's Phantompalooza April 23rd, according to organizers. Graham, another Brian De Palma regular who has appeared in four of the director's features, portrayed glam rocker Beef in Phantom Of The Paradise. It would be fascinating to hear what these two actors have to say about working on the film, and also about working with De Palma in general. The one day celebration will take place at Winnipeg's Ramada Marlborough Hotel, where the doors will open at 6pm. The Q&A will be from 7-8pm, followed by a screening of the film, and then a social that will begin around 9:30pm. The social will feature a cash bar, snacks, and a special tribute performance by local band the Chocolate Bunnies From Hell. Check out the revamped Phantompalooza Web site for more information, and a lot of fun facts.

UPDATE - THEATRE-STYLE PERFORMANCE THE NIGHT BEFORE
A group of musicians is planning a full theatre-style performance of all the songs from Phantom Of The Paradise for the evening before the date of Phantompalooza (Friday, April 22nd). While this performance is a separate event, not organized by the Phantompalooza committee, the Phantompalooza Web site will promote the event and provide updates.
Posted March 9 2005


LERNER AIMS FOR A-LIST
BIG PROJECTS WITH BIG STARS, INCLUDING DAHLIA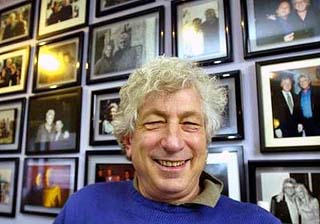 Los Angeles Times columnist Patrick Goldstein ran an interview this week with Avi Lerner, executive producer of Brian De Palma's The Black Dahlia. The article talks about how Lerner has made his name with B-movie fare featuring the likes of Jean-Claude Van Damme and Steven Seagal, but is now preparing to step into the big time, coming out of left field to (hopefully) surprise Hollywood. "Over the next five months," writes Goldstein, "[Lerner] is starting production on movies with such major stars as Bruce Willis, Nicolas Cage and John Travolta, as well as two recent Oscar winners, Morgan Freeman (who's teamed in a film with John Cusack) and Hilary Swank, who's costarring with Scarlett Johansson and Josh Hartnett in The Black Dahlia, which starts shooting in a few weeks in Bulgaria, with Brian De Palma directing." Lerner says that the De Palma film has a budget of $68 million, and that most of these films are being financed through deals with major German film investment funds such as Equity Pictures and VIP, that, Goldstein writes, "provide financing for many independent producers like Lerner." And Lerner has a good track record: only five of his 260 films have ever lost money. But he is realistic about the dangers of a small company trying to play with the big fish. Referring to others who have tried and failed, Lerner tells Goldstein, "They all did what we try to avoid — they tried to compete with the studios. The difference between me and the others is that between our German tax deals and foreign sales, I can recoup the money for the budget even if, God forbid, the movies go straight to video. But do I worry? From my heart, I'm worried. Can I succeed where everyone else has failed? I worry about that all the time." Lerner tells Goldstein that even though The Black Dahlia is set in 1946 Los Angeles, he can save up to 80% of what it would cost to film in L.A. by filming in Bulgaria instead. "A good carpenter in L.A. costs $2,000 a week, but a carpenter in Bulgaria costs maybe $250 a week," he told Goldstein. "Since a normal salary in Bulgaria is $150 a week, we're paying them more money than they could normally earn, so I'm helping their economy and saving us money." Goldstein then writes:

It is futile to point out that the jobs he creates in Bulgaria come at the expense of jobs in America. Lerner sees himself as an underdog who has to create his opportunities wherever he can find them. If the studios, which have far more money, take productions overseas, why shouldn't he? Having fought in four wars, by his count, he is not given to sentiment...

"FIRST WE SELL THE PICTURE AND THEN WE MAKE IT"
Lerner does not trust himself to read the scripts of the films he produces, because English is not his first language ("My language is Hebrew"), and so he feels that he will not pick up on many of the nuances that may be present. He thus relies on others at his company to guage the quality of the scripts. The Black Dahlia will be filmed at Lerner's Bulgaria studio, but Goldstein writes that it is something of a stretch to call it a studio. When he asked Lerner how many soundstages it had, Lerner laughed and said, "We don't need soundstages. It's so quiet in Bulgaria you can just shoot in a warehouse. As long as there's no train or highway next to you, it's no problem." Goldstein notes that Lerner's partner Danny Dimbort's office is "filled with posters adorned with star billings and ad lines," including one that sounds like it is probably for The Black Dahlia: "The notorious True Crime that shocked a nation!" The ad lines reflect Lerner's fundamental business plan, according to Goldstein: "First we sell the picture and then we make it."
Posted March 8 2005


50 CENT GETS SCARFACE VIBE
2 DE PALMA/PACINO PAIRINGS HIT MAG'S HIP HOP MOVIE LIST
50 Cent is on the cover of VIBE's April 2005 issue, posed in a parody of the poster for Brian De Palma's Scarface. The copy along the left of the cover parrots the ad copy from the famous original Al Pacino poster:

In the summer of 1999, the music industry floodgates were opened and thousands of rappers flocked from far and wide. They came in search of the American Dream.

One of them found it on the gritty avenues of Queens...wealth, power, and passion beyond his wildest dreams.

He was Curtis Jackson. The world will remember him by another name...50 CENT.

He loved the American Dream. With a vengeance.

'CARLITO'S WAY WAS TO NEW YORK WHAT SCARFACE WAS TO MIAMI'
The parody of Scarface on the cover fits the issue's other main story: "The 50 Movies That Shaped Hip Hop." Scarface tops the list at number one. "Hip hop just wouldn't be hip hop without this MTV Cribs staple," the magazine states. "Despite a shower of critical haterade when the movie premiered in 1983, Scarface went on to influence countless songs, samples, lyrics, fashion spreads, and video treatments. Rappers could relate to the film's core idea: The American dream could be yours; you just had to seize it." Lil Wayne has this to say about the number thirteen film on the list, New Jack City, which features overt references to De Palma's Scarface and The Untouchables: "New Jack City was our Scarface, and Nino was our Tony." Carlito's Way is number twenty on the list. Cormega is quoted about the film: "Carlito's Way was to New York what Scarface was to Miami. The streets gravitate to this story because we can relate. Like Carlito, street niggas can be vulnerable. The minute you try to chill out, somebody wants to test you. From the street perspective, the main lesson was, don't sleep on the little dude, or your instincts."
Posted March 5 2005


SCARLETT SAYS THE DARNDEST THINGS
PLANS CHARITY TRIP TO ASIA BEFORE BULGARIA
Scarlett Johansson will be getting "a painful set of vaccination jabs next week" as she plans a charity trip to meet victims of the December tsunami in India and Sri Lanka, according to ContactMusic.com. Following that trip, Scarlett will fly to Bulgaria to begin shooting The Black Dahlia. The article quotes the actress as saying, "Bulgaria should be interesting. Probably just as well I'm having the vaccination shots for Asia - they'll come in handy for Bulgaria. What do they eat over there... cabbage?" ContactMusic is known for pulling quotes from other newspaper and magazine articles and presenting them out of context, so it remains to be seen where this quote may have originated from. Meanwhile, Dahlia costar Hilary Swank took a trip to Mexico with husband Chad Lowe this week, while Josh Hartnett has been in New York filming Lucky Number Slevin. All three actors plan to fly to Bulgaria March 14th to begin work on The Black Dahlia.
Posted March 4 2005 - Updated March 5 2005


FINLEY JOINS PHANTOMPALOOZA
CELEBRATION IN WINNIPEG APRIL 23RD
William Finley will be the special guest at the Phantompalooza April 23rd in Winnipeg, Canada. The one-day festival celebrates the thirtieth anniversary of the city's fascination with Phantom Of The Paradise, which was written and directed by Brian De Palma, and played in Winnipeg for over a year straight. Finley, a De Palma regular who has appeared in seven of the director's features, portrayed the Phantom in Phantom Of The Paradise. Jessica Harper had previously been expected to join in the fun, but had prior family commitments, according to organizers. Gerrit Graham is also being sought to make an appearance. To keep up to date on Phantompalooza, you can join their mailing list by visiting www.phantompalooza.ca.
Posted February 28 2005


TWO FEMME FATALES AT THE GOVERNORS BALL
SCARLETT: 'YOU GOTTA PARTY WITH ME.'
According to Us Weekly's March 14 issue, Scarlett Johansson met up with Hilary Swank at the Governors Ball at 10:45pm on Oscar night, February 27th. The magazine quotes Scarlett saying to Hilary, who earlier that night had won the Oscar Academy's Best Actress award, "I'm so glad you won! You gotta party with me."
Posted February 27 2005


FASHION MAVENS ON HILARY: "WOW!"
"SHE LOOKS LIKE A REAL MOVIE STAR"
Posted February 26 2005


FERRETTI CONTRASTS AVIATOR, DAHLIA
THE BLACK DAHLIA IS "A COMPLETELY DIFFERENT STORY"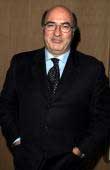 Bloomberg.com's Benjamin Ivry posted an interview with Dante Ferretti yesterday in which the production designer talked about how the look for The Aviator differs from that of his current project, The Black Dahlia. While both films are set in historical Los Angeles (Aviator in the 1930s, and Dahlia in the 1940s), Ferretti told Ivry that Dahlia is "a completely different story. Howard Hughes's story was set in glamorous places. The Black Dahlia is about very low society. I did a lot of research in L.A.'s old police stations and poor neighborhoods." Ferretti was also asked about the importance of historical accuracy in design: "It's very important when you have to rebuild something which everybody knows. The Aviator is accurate but also we added glamour, which is part of Hollywood in the 1930s, when original photos seemed to lack it." The article mentions a new book about Ferretti's art, Ferretti: The Art of Production Design, which will be formally released March 9 at New York's Solomon R. Guggenheim Museum.
Posted February 26 2005


FERRETTI AT SPAGO:
'I WILL NOT WIN OSCAR THIS YEAR'
Corriere della Sera reporter Giovanna Grassi was at last night's dinner at Spago's in Los Angeles to honor the three Italian nominees for this year's Academy Awards (see story immediately below). Grassi talked to honored host Dante Ferretti, who said that while he did not feel he would win an Oscar this year for his work on The Aviator (his eighth nomination), just to be where he was at the moment, with fellow nominees Martin Scorsese and Luigi Falorni, "to me it is as though I have already won the Oscar." Ferretti talked about the politics involved with the Oscar race, echoing the sentiments of editor Pietro Scalia, also in attendance at Spago's, who suggested that with the lack of public interest in this year's nominated films, the Academy needed to create a competition between Scorsese and fellow nominee Clint Eastwood. "Sure I want the Oscar," Ferretti said, "but I feel that also this year I will not win. Who will win instead of me? That smart joker Jim Carrey with the dark décor of his Lemony Snicket. They must give something to the studios that they are conglomerates with, such as Spielberg's Dreamworks, for example. If they will not give the statuette to Scorsese, they have already instigated a war because by now politics between Eastwood against Martin have been made." Bolstering Ferretti's argument, Jeffrey Wells predicted in his Hollywood Elsewhere column yesterday that Lemony Snicket would win in the art direction category. Wells said one insider had told him that "Snicket has an edge with the trade unions." Wells and a slew of others also predict Hilary Swank to win best actress tomorrow night. In response to Ferretti's assertion that he will not win tomorrow, Grassi writes, "Ferretti is already on the job, however, in order to conquer a ninth nomination with the set design of The Black Dahlia, from the novel by James Ellroy, that will star Hilary Swank, directed by Brian De Palma."
Posted February 25 2005


DE PALMA & DAHLIA CAST TO ATTEND PRE-OSCAR GALA
CELEBRATING FERRETTI, OTHER ITALIAN NOMINEES
Brian De Palma will attend a gala Friday (February 25th) in Los Angeles on the eve of the Academy Awards, according to TrovaCinema. The gala dinner, which will take place at Spagòs ("the restaurant more fashionable than Hollywood, situated on the mythical Sunset Boulevard") is to honor three Italians who have been nominated for Oscars this year: Dante Ferretti and his wife, Francesca Schiavo (both nominated for The Aviator production design) and Luigi Falorni (whose film, The Story of the Weeping Camel, is nominated this year for best documentary). Also in attendance will be De Palma's longtime friend, Aviator-director Martin Scorsese, along with Leonardo DiCaprio and other cast members and technicians from that film. The article states that cast members from De Palma and Ferretti's current project, The Black Dahlia, have also been invited. Hilary Swank is nominated for Best Actress, and Scarlett Johansson is scheduled to be a presenter at this year's Oscars, so it seems likely that they will attend the Italian dinner, which is being presented by a collaboration between Cinecittà Holding, Biennale di Venezia, the Regione Piemonte, and the Italian Institute of Culture.
(Thanks to Kate!)
Posted February 14 2005


PHANTOMPALOOZA - APRIL 23RD
ONE-DAY CONFERENCE IN WINNIPEG
Phantompalooza, a one-day celebration of Brian De Palma's Phantom Of The Paradise, is a "go" for April 23, 2005 in Winnipeg. The organizers had originally planned the event to take place on March 19, but have moved the date to allow more time to get things together. Paul Williams had been unable to attend in March, and organizers are awaiting word back on whether or not the Phantom actor/composer can make it for the April date. Organizers, led by Gloria Dignazio, are also in contact with Jessica Harper, who played Phoenix in the film, and are awaiting word back from her, as well. They are also working on contacting other stars from the film. (De Palma himself will be filming The Black Dahlia in Bulgaria throughout April, so would seem unavailable to attend.) The film will be screened at the site of its initial year-plus-long run in Winnipeg, at the Ramada Entertainment Center, which once housed the Garrick Cinemas where the film first opened in 1974. The organizers have decided that since the one 35mm print of the film that is available in North America is not in great shape (they viewed the print at an Imax theatre a few years ago), the film will be projected via DVD. A film print would be much better, in my opinion, but if the one available print is as bad as all that, I guess you gotta do what you gotta do. Tickets to the not-for-profit showing will be $15.00, including admission to the convention; for the screening, convention, and social afterward, the cost is $25.00. For more information, e-mail phantompalooza@hotmail.com.
Posted February 12 2005


FERRETTI CONSTRUCTS 'LIES' FOR DAHLIA
LEARNED FROM FELLINI HOW TO 'LIE CONVINCINGLY'

Dante Ferretti has been hard at work in Sofia, Bulgaria these recent weeks constructing sets for Brian De Palma's The Black Dahlia, which will begin shooting in April. Bulgarian newspaper 24 Hours published an interview with Ferretti on February 10, and it was kindly translated for us by Rado (also known as Space Ace-- Thanks, Space!). You can read the full translation here. The picture above accompanied the article (you can view the entire page here). It shows Ferretti in his office, with blueprints for his Black Dahlia set designs on the wall behind him. Last month, Ferretti received his seventh Oscar nomination, this time for his work on Martin Scorsese's The Aviator. When asked if he would win this time, Ferretti replied, "I don't know. One always hopes. Maybe the next time, with The Black Dahlia."

"THE CAMERA LIES 24 FRAMES PER SECOND"
The article bills The Black Dahlia as the most expensive Hollywood production ever shot in Bulgaria so far, and states that by April, "the chip board imitations of whole streets and buildings from Los Angeles in the '40s must be ready." Ferretti discusses his mentor, Federico Fellini. "What I learned from him became my textbook," Ferretti told 24 Hours. "He was an incredible dreamer and liar. I'm thankful to him for teaching me how to lie convincingly. Because in the movie business, if you aren't a good liar, you'll simply perish." In a seperate interview a couple of weeks ago with Sorrisi, Ferretti directly linked what he learned from Fellini to his mammoth task for De Palma's film. "I must reconstruct the Los Angeles of the 1940s," he told Paolo Fiorelli. "In Bulgaria! Fortunately, Fellini has taught me that impossible enterprises do not exist. And I firmly believe this." In Ferretti, De Palma truly seems to have found a match for his conviction that "the camera lies 24 frames per second."
Posted February 10 2005


"CONTROVERSY"
AS FOX COLUMNIST RED FLAGS DAHLIA CASTING
SPOILER ALERT:
The following article may contain minor spoilers, as it discusses casting descriptions for The Black Dahlia
Fox News columnist Roger Friedman yesterday wrote about a casting listing that went out this week which inadvertently, he stated, "could have gotten famed director Brian De Palma in a lot of trouble." Friedman said that "eyebrows were raised" Tuesday "when DePalma and [Art] Linson sent out a casting call for a girl who looks 13 to play nude lesbian scenes in the movie." Friedman mentioned that De Palma and Linson are "the men who gave us "The Untouchables" a decade ago" (although it was almost two decades ago), and cheekily headlined yesterday's item with the following: "Brian De Palma Casts for 'Untouchables'". The column refers to a casting notice that went out last Friday from the Johanna Ray casting agency, which has been working with De Palma and Linson on the film since January 2004. The listing is for the part of Linda Martin, a character from James Ellroy's novel. Friedman wrote, "The actress who lands the role of Linda Martin, her parents should know, will have two scenes. One of them will show Linda 'naked in a lesbian porno film.'"

I have obtained a copy of the original casting notice, and it seems the Fox columnist either misread the item, or felt like being an alarmist. At the top of the listing, it clearly states in bold, "MUST LOOK 13 YEARS OLD!!!" Near the end of the listing, it clearly states, in bold, "MUST BE 18 YEARS OLD." After that, it states, "DO NOT RESUBMIT- your previous submissions obviously weren't young enough!" Here is what the notice states in between. The blank areas contain possible minor spoilers-- click your mouse over the blank areas to read those parts.

[LINDA MARTIN] NUDITY REQUIRED. Looking for a Caucasian girl to play 13 years old. Must have street quality and a unique looking beauty. There are two scenes, one of which shows her naked in a lesbian porno film that the police find (same scene as ELIZABETH SHORT). It is filmed in Black and White and nothing is required for her to do that will give the movie more than an R rating, but the actress must be completely comfortable with NUDITY. The second scene is a 4 page interrogation scene. Works approximately three days in Bulgaria. Please submit young, unique and experienced girls and DO NOT SUBMIT WITHOUT REVIEWING NUDITY SCENE THAT IS POSTED WITH THE SIDES!!!! MUST BE 18 YEARS OLD.

After Friedman questioned the listing to the agency, they put out a second notice that stressed at the top, "PLEASE NOTE ACTRESS MUST BE AT LEAST 18 YEARS OLD." Everything else about the notice was exactly the same. Friedman wrote in his column:

When I called to ask if the production company was serious, a worried casting associate told me: "We're not hiring anyone underage. But agents and managers were sending us girls in their 20s who looked too old. We want an 18- or 19-year-old who can play 13 or 14, not an actual 13-year-old." She added that earlier casting notices for the film stressed that distinction and sent them along for verification. Later, I got another call from the production company reminding me that they were certainly not looking for an underage girl or one who looks 13, just "innocent, like she hasn't been around the block yet." The nudity, lesbian and porno part remains in effect.

Toward the end of the item, Friedman discussed De Palma's history of controversial sex in his films, citing his last movie, Femme Fatale, which, according to Friedman, "featured Rebecca Romijn as a lesbian cat burglar whose private tastes left little to the imagination." Friedman brings up the De Palma-Hitchcock comparison, saying, "But even Alfred Hitchcock might blanch at the idea of using a 13-year-old girl, even a fake one, in the suggested situation." The columnist then goes on to mention Brooke Shields and Jodie Foster performing sexy roles when they were just young girls, overlooking the fact that the notice clearly states that the actress who plays Linda Martin must be 18 years old.

CASTING FOR ELIZABETH SHORT
It would also appear that Hilary Swank will not be playing the Dahlia herself, as one article had claimed (Swank will be playing Madeleine, but we had wondered if she would be taking on two roles, since Madeleine is supposed to be a dead ringer for Elizabeth Short). A day before the casting notice for Linda Martin went out, the Johanna Ray agency put out the following notice for the role of Elizabeth Short. (Possible spoilers are hidden-- just click your mouse over the blank areas to read the hidden text.)

NUDITY INVOLVED- READ SCENE POSTED ON SIDES EXPRESS BEFORE SUBMITTING!!! (If you have already submitted, do not send materials again... we are only posting again because we need to find a YOUNGER girl than the ones submitted) [ELIZABETH SHORT] Looking for a beautiful, talented young girl 18-19 to play the title role of "THE BLACK DAHLIA." ELIZABETH had blue eyes, alabastre skin and black hair. There are two scenes, both in FLASHBACK, one of which shows her naked in a lesbian porno film that the police find. It is filmed in Black and White and nothing is required for her to do that will give the movie more than an R rating, but the actress must be completely comfortable with NUDITY. The role does not have dialogue in the script. Works approximately two days in Bulgaria. She will also be seen as a corpse and therefore props needs her to be cast as soon as possible...
Geoffsongs@aol.com