Posted July 12 2007


FINLEY JOINS RADIO TRIBUTE
FINAL LINE-UP ALSO INCLUDES ARMOND WHITE
William Finley and Armond White have been confirmed for the final line-up on the Movie Geeks United! 2-hour Brian De Palma Tribute Show July 22nd. Below is the list of guests as provided at the show's website-- this should be a lot of fun!

Brian De Palma Tribute Show on Sunday, July 22 at 6pm (EST)

Eyal Peretz - A Comparative Literature professor at Indiana University, Mr. Peretz's new book, "Becoming Visionary: Brian De Palma's Cinematic Education of the Senses", will be released in October. The book examines the philosophical elements in De Palma's work.

William Katt- Katt's first feature film, "Carrie", was also De Palma's first big hit. This wonderful actor also portrayed the young Robert Redford in "Butch Cassidy and the Sundance Kid: The Early Years", 1986's classic horror film "House", and was the title character in the legendary television series "The Greatest American Hero". Interestingly, Katt won the role in "Carrie" by auditioning for Luke Skywalker in the original "Star Wars".

William Finley - Tremendous character actor who went to college with De Palma and has been feature din many of his films, including "Phantom of the Paradise", "Sisters" and "The Black Dahlia". Mr. Finley will share insights into De Palma the man, and the artist.

Geoff Beran - A De Palma appreciation movement is sweeping the internet, and this man is at the forefront. His De Palma-themed website, DE PALMA A LA MOD, is essential daily reading for any De Palma devotee. He has also interviewed Brian De Palma.

Armond White - The highly respected film critic for the New York Press will join the Movie Geeks for a critical roundtable discussion of De Palma's most important works. Mr. White has, in many ways, taken over for legendary critic Pauline Kael, in his unapologetic adoration of De Palma's genius.

Keith Uhlich - For the archive listeners, the Movie Geeks will interview this highly prolific film essayist/critic who has written profiles on De Palma for Senses of Cinema and Slant magazine.

Posted July 10 2007


KATT JOINS RADIO TRIBUTE
ALSO KEITH UHLICH & EYAL PERETZ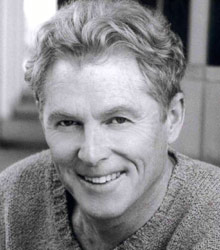 William Katt will be interviewed as part of Movie Geeks United!'s 2-hour Internet Radio Tribute to Brian De Palma, which will air July 22, and be available to listen to anytime after that. The program will open with Eyal Peretz, who has written an upcoming book on De Palma called Becoming Visionary: Brian De Palma's Cinematic Education of the Senses. Peretz' book looks deeply at the films Carrie, The Fury, Blow Out, and Femme Fatale, and will be published in October. Also on hand for the show, other than myself (Geoff Beran), is Keith Uhlich, who we know from Senses Of Cinema, Slant, The House Next Door, and of course, the 24liesasecond forum. The show is still working on finalizing its list of guests, so keep a look out for more updates.
Posted June 28 2007


BLOG RADIO TRIBUTE TO DE PALMA
2-HOUR SPECIAL JULY 22 FROM MOVIE GEEKS UNITED!
Movie Geeks United!, an internet radio show that airs every Sunday at 6pm eastern, will pay tribute to Brian De Palma with a special 2-hour edition July 22nd. The program, which can be listened to live or be replayed at their website (linked above), will feature interviews with individuals who have worked with the director over the years, as well as with film scholars who admire De Palma's work. I, your humble narrator of the website you are now reading, have also been invited to participate in the program. Other interviewees are in the process of being confirmed, and will be announced in upcoming weeks. In a press release, producer, writer, and co-host of Movie Geeks United!, Jamey DuVall, stated, "From his work on Carrie to The Untouchables to Mission: Impossible, Brian De Palma has thrilled audiences as an unparalleled master of suspense and, in the process, he has influenced a new generation of filmmakers." Previous special editions of the radio show (which can also still be listened to on the program's website) have paid tribute to David Lynch and Al Pacino, with the latter including a fun interview with Pacino's Scarface costar Steven Bauer.
Posted June 6 2007


MGM TO REMAKE DRESSED TO KILL
AS FIRST PART OF "ONGOING, BRANDED" DIRECT-TO-DVD SERIES
Looks like Dressed To Kill is going to become a franchise. Who would have ever thought anything like this would happen? Variety reports today that "MGM is partnering with Ashok Amritraj's Hyde Park Entertainment to produce direct-to-DVD movies aimed at specific demos." The first project will be a remake of Dressed To Kill, which was written and directed by Brian De Palma. No director has been announced for the remake, which is being written by Rick Alexander, who is also producing a remake of Conan The Barbarian for Warner Bros. According to an MGM news release (you can read excerpts at Mark Caro's "Pop Machine" blog at the Chicago Tribune),

[Alexander] will be rendering the landmark erotic thriller into what he terms, 'a completely contemporary reinvention designed to re-launch this "cult classic" title as an ongoing, branded franchise.' Although no specific plot details were announced, Alexander hinted that his 'reimagining' of the revered suspense thriller will address certain elements of our culture's current obsession with interactive, online entertainment media, potentially enabling MGM to exploit cross-platform promotional opportunities with a major social networking site.'

This is the second film written by De Palma that is being remade, following Douglas Buck's remake of Sisters last year (that film is due for release later this year). Ed Pressman has also mentioned that he is working on a remake of Phantom Of The Paradise, the original of which was also written and directed by De Palma. MGM acquired the rights to Dressed To Kill through the now-defunct Orion Pictures, which had earlier acquired Filmways, the company that orginally released Dressed To Kill. Variety states that...

MGM is planning to release 12 or more DVD projects per year, primarily based on popular film and TV franchises. Hyde Park recently wrapped Asylum, is in post- production on James Wan's Death Sentence for Fox and has a five-year co-financing agreement with Fox, which is also the exclusive distrib for MGM's consumer-direct projects.
Posted June 4 2007


PHANTOM DJ MASH UP
NEVER COME BACK FROM PARADISE
A new video by the French DJ Le Clown mashes up some dialogue from Brian De Palma's Phantom Of The Paradise with the song "Never Come Back" from '80s band Kas Product. The intriguing video mashes clips from the De Palma film against the Kas Product music video, and also interpolates visuals from Fritz Lang's Dr. Mabuse and Christian Volckman's Paris 2054 Renaissance. You can download the audio and video versions at Mashuptown.
Posted June 1 2007


THE DE PALMA DOZEN
BRINGING IN JUNE WITH NEWS BITS ON 12 DE PALMA FILMS
From Sisters (well, the remake, specifically) to Redacted, and covering bits on ten other Brian De Palma films in between...

SISTERS SCREENWRITER CRITIQUES THE REMAKE

According to Fangoria, John Freitas, who coscripted Douglas Buck's remake of De Palma's Sisters, will teach a class at New York City's New School this summer on American horror cinema from 1968-1978. Freitas explained to Fangoria that their Sisters remake originated while Buck was one of his students. "I'm very happy with the way Sisters turned out," he said. "We had a fantastic director! I believe it translated quite well, although Doug and I both think we could have had maybe a little more focus on some quiet and transitional scenes." The article concludes:
The writer/teacher says that the film is still touring the festival circuit and will open in Europe in the fall. A U.S. theatrical engagement or a "strong release on home video" is also in the works. Freitas adds that he and Buck have a previously written script currently making the rounds to producers, with the pair hoping to work together again in the future, while Freitas himself also has a few projects up his sleeve. "I have been starting to stitch something new together," he says. "Can't just let Leatherface have all the fun!"
PHANTOM A BLAST WITH FIRST SHADOWCAST

The Rockypalooza in Huntington, West Virginia, last month featured the "world premiere" shadowcast of De Palma's Phantom Of The Paradise. The shadowcast was organized by Kimmy Woodworth of Cleveland, Ohio, who told the Huntington News that the idea came about because Phantom's Jessica Harper plays Janet Majors in Shock Treatment (the sequel to Rocky Horror Picture Show), and also because there was a print of the film available to shadow. Woodworth told the newspaper that it was "exciting" as "Phantom is a very cool cult film. I love the movie , and, at least it has Jessica Harper in it so there's a relation to Shock Treatment." Rehearsals for the shadowcast were limited, with performers arriving from all over the country. "We pretty much practiced on our own," Woodworth explained. "We had a rehearsal [the day before the performance], but it was mostly what we could get together."
HERRMANN PROGRAM IN SAN FRANCISCO SCREENS OBSESSION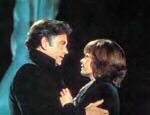 San Francisco's Castro Theatre begins a four-day Bernard Herrmann program today with screenings of Alfred Hitchcock's Vertigo and De Palma's Obsession, each one scored by Herrmann. Saturday's program consists of three Ray Harryhausen classics: The 7th Voyage of Sinbad, Mysterious Island, and Jason and the Argonauts. Sunday is billed as Herrmann's first and last: the former being Orson Welles' Citizen Kane, the latter being Martin Scorsese's Taxi Driver. The theatre is closed on Monday, but Tuesday will present two sci-fi classics scored by Herrmann: Henry Levin's Journey to the Center of the Earth, and François Truffaut's Fahrenheit 451.
DRESSED TO KILL INSPIRES "SPACEDATING"

A video posted on YouTube appropriates the museum sequence from De Palma's Dressed To Kill to promote a new concept in hooking up: "Spacedating." The Australian website advertised apparently once included a database of Australian people one could contact to set up a "date" at a museum sitting. However, the site appears to presently be down. The Artswipe blog posted a rundown last March with the sub-headline, "Spacedating: Giving artists something (or someone) to do during gallery-sitting shifts." The post begins with a quick breakdown of the museum sequence ("In Brian De Palma's Dressed to Kill (1980), Kate (Angie Dickinson) goes to a museum, sits down and looks at a painting of a woman who returns her gaze. The viewer and the viewed caught cruising one another").
SCARFACE PREQUEL COMIC DELVES INTO THE POLITICAL

The Buffalo News recently interviewed Joshua Jabcuga, writer of the upcoming Scarface: Devil In Disguise, the comic book prequel to De Palma's Scarface. Jabcuga, who used to write the "Squib Central" weekly column for Kevin Smith's Movie Poop Shoot, told the Buffalo News that he had originally wanted to make Tony Montana a killer at 10-years old, but Universal, who is officially liscensing the miniseries, said no. In any case, Jabcuga, inspired by Oliver Stone's screenplay for the De Palma film, based his story on historical fact. His Scarface sees the teenage Montana being sent by the CIA and the Mafia on a failed mission to assassinate Fidel Castro. Later, Montana works for the Cuban government before heading to the United States. The first issue is due out in July.
SHELTON SAYS DRILLER KILLER NO JOKE TO DE PALMA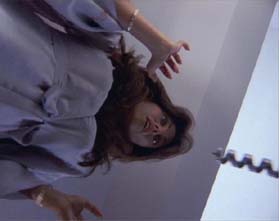 Somehow we missed this terrific 2006 interview with Deborah Shelton at the extremely devoted Deborah Shelton Online. Shelton divulges that to prepare for her role in Body Double, De Palma had her perform scenes from Body Heat and Scenes From A Marriage "to develop a feel for the Gloria character – the sensitivity and vulnerability of Liv Ullmann, with the erotic passion of the Kathleen Turner role." Then comes this interesting discussion:
Erik: Speaking of Body Double, that flickwas very controversial when it was first released back in '84. I've always wondered if De Palma intended the film to be essentially a black comedy - a response to his detractors, who accused him of misogyny and ripping off Hitchcock. Many of the scenes, like the "spinning kiss" and "Driller Killer" sequences, are way over the top, and the plot depends heavily on coincidence. Was De Palma just having a little joke at the expense of his critics?
Deborah: Well, it's an interesting theory Erik, but I'm not sure I agree. I don't think he was joking at all – it's just the way he envisioned those scenes. There's no denying his creative genius: De Palma is very meticulous when it comes to every visual detail. Every frame is beautifully laid out, and he knows exactly what he wants. I remember the executive producer offering a suggestion once, and Brian just ignored him. It was a Brian De Palma film, after all, and exclusively his vision.
I think we've talked about my objection to that whole "Driller Killer" sequence you mentioned, because I also thought it was crazy: who stands around like that when their life is threatened? I said "Just let me punch him once or bonk him on the head with the lamp! Or just take off out of there…"
Erik: My point exactly…
Deborah: …but Brian just said "Pathos, Debbie, Pathos"… It's all about acting, about seeming fragile so that the scene works. And, upon reflection, I have to admit there have been times in my life where I haven't reacted to a situation the way I might have thought I would, because sometimes you're just in shock. So maybe Gloria's illogical reaction is just because she's in shock; the whole situation is pretty surreal…
UNTOUCHABLES TITLE SEQUENCE & COSTNER ON PREQUEL NEWS

While doing a roundtable interview for his new film Mr. Brooks, Kevin Costner was asked for his reaction to news of a prequel to The Untouchables. Grinning, Costner replied, "No. I don't think about it at all. I think about it now because you brought it up." When someone said that it "was a seminal film for you," Costner replied, "It was a very important film to me, and it was very important to Brian. I'm not surprised that they've circled back to it to squeeze some more out of it."
Meanwhile, Ian Pugh at Film Freak Central has included The Untouchables on his list of "Ten Great Opening Title Sequences." Here is what he writes about it:
Pauline Kael famously called The Untouchables "an attempt to visualize the public's collective dream of Chicago gangsters." I would call its title sequence an attempt to visualize the public's collective dream of the gangster genre as a series of recognizable abstracts. Start with a sepia background and pillars of shadows that vaguely mimic some aspect of the noir aesthetic--maybe the ceiling fan that presides over the archetypal private detective's office, or the Venetian blinds that ominously open and close when he wants a peek at the outside world. They're eventually revealed to be the deep shadows cast by the enormous letters of the title itself, which of course becomes a representation of the purely conceptual heroes from the days of Sam Spade, Mike Hammer, and Robert Stack's Eliot Ness--in our eyes, larger-than-life and, of course, untouchable. Top it off with Ennio Morricone's threatening overture and you're ready for The Untouchables despite that there isn't a single fedora or Thompson gun in sight.
ELFMAN'S MISSION: IMPOSSIBLE BIRTHDAY REVIEW

Danny Elfman celebrated his 54th birthday three days ago, and in that honor, one of his fans (Damian) posted "DANNY ELFMAN: a highly personal musical journey," which included the composer's score for De Palma's Mission: Impossible...
MISSION: IMPOSSIBLE – Demonstrating that sometimes an artist can produce his best work when under heavy pressure (he was a last-minute replacement for the dismissed Alan Silvestri), Elfman wrote a moody, suspenseful score that aptly blends the classic 60's style of Lalo Schifrin (who scored the original TV series) with very contemporary "Elfman-esque" sounds. At times the score is minimalism at its best (during the prickly "Red-Handed" or daring daylight "Heist") while at others it is as big and bombastic as they come (as in the exciting Helicopter / train chase finale). Elfman makes good use of the show's dynamic main theme on several occasions (as well as a slightly-lesser known Schifrin piece called "The Plot") and manages to weave in elements of his own quirky personality. The slow-building, paranoia-inspiring "Mole Hunt" (which culminates in an explosion of horns and percussion to accompany the image of Tom Cruise leaping from a wall of water) and the disheartening "Betrayal" (as Cruise's character discovers who the bad guy really is) are also outstanding pieces.
BOYLE NOT A FAN OF MISSION TO MARS

Danny Boyle, whose latest film Sunshine (so far only released in the U.K.) attempts to find the plausible in the futuristic vision of science fiction, talked to Empire about being influenced by the "sci-fi greats": Ridley Scott's Alien, Andrei Tarkovsky's Solaris, and Stanley Kubrick's 2001: A Space Odyssey. Boyle told Empire, "Those are the big three influences and they are very intimidating. We called it the narrow corridor. All of these great masterpieces of science fiction have been made within this corridor. They all boil down to the same three ingredients, which is a ship, a crew and a signal. And it's true. It's very narrow and I think that's why there's not a lot of them made because there aren't many variations you can do on that." But when asked if he would try his hand at sci-fi again, Boyle said, "Directors only ever do one space movie - unless you're contractually obliged to do a sequel, that is. It's enough for a lifetime, believe me, they're absolutely horrific. It's partly because the great sci-fi films are of such a high standard. There aren't that many of them made and you have to try and hit that level, because if you don't then, you know, it's Mission to Mars or something awful like that. So no, I'm not going to do another one! I'm back on Earth for a while." Yet despite Boyle's attempt to avoid what some see as a De Palma masterpiece, it seems that some are seeing echoes of Mission To Mars reflected in Boyle's Sunshine. In a review at The FreshSite, Fredrik Gunerius Fevang writes, "It would be accusative to say that Sunshine steals from Mission to Mars, but there are a number of decisive scenes that owe a lot of their effect to the De Palma film." Peet Gelderblom does not mention the De Palma film in his review at The House Next Door, but he does suggest that seeing Sunshine on the big screen amounts to one of the best cinematic experiences we're likely to find all year.
RIE: "THOSE ARE MY BREASTS, IMMORTALIZED"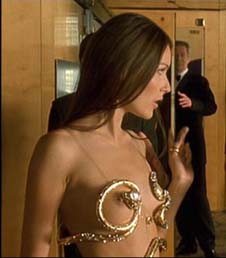 Rie Rasmussen has been making the rounds to promote her role in Luc Besson's Angel A, currently playing in U.S. theaters. Rasmussen is gearing up to direct her first feature film later this year. She talked about her role in De Palma's Femme Fatale to the New York Post's V.A. Musetto:
Rie Rasmussen enjoys intimate times with other women - and she doesn't mind talking about her exploits.
Take for instance her one and only appearance (in 2001) on the runway for Victoria's Secret.
"I did it because I, like everybody else, wanted to [bleep] a supermodel, and I did," Rasmussen confesses during a visit to The Post. (No names, please.)
Or the passionate French kiss she shared with willowy Rebecca Romijn-Stamos in Brian De Palma's 2002 jewel-heist thriller Femme Fatale.
"It was fantastic," Rasmussen gushes. "Rebecca has super-soft lips and a very sweet tongue."
Rasmussen won't say if she prefers men or women, but admits that she doesn't have a boyfriend - or girlfriend.
Femme Fatale opens with Rasmussen walking down the red carpet at the Cannes Film Festival in an outfit that does little to hide her cleavage.
"Those are my breasts," she brags. "They'll look beautiful forever, immortalized and looking fantastic. And I'm very happy about it."
SCARLETT IN DAHLIA, POSTER GIRL FOR CENSORED SMOKING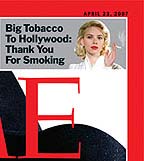 The above blurb about the new ratings for smoking in movies appeared in a recent issue of Entertainment Weekly. The image, of course, is of Scarlett Johansson as Kay Lake in De Palma's recent film, The Black Dahlia. Scarlett's poses in the film have somehow become the poster image for the new wave of talk about smoking in movies (beginning with the cover of TIME magazine, left). Notorious, indeed...
VARIETY: DIRECTORS FIND SAFETY ZONE IN JORDAN
Variety posted a story last week about Hollywood films being shot in the "unlikely region" of Jordan...
Helmers Nick Broomfield and Brian De Palma both wrapped shooting in Jordan on their Iraq-set projects, Battle for Haditha and Redacted, respectively, within weeks of each other in May. Kathryn Bigelow is set to begin lensing on The Hurt Locker, another Iraq drama, in June. One major U.S. studio will also be scouting for locations in the country for a $130 million project later this year. Scouts from a new $10 million version of Ali Baba will visit the country later this year for possible locations.
The article mentions that De Palma shot part of Mission To Mars in Jordan, and that he shot Redacted there for three and a half weeks. Jordan's Royal Film Commission was created in 2003, the same year the war began in Iraq. The commission's production services manager George David told Variety that "De Palma wrapped shooting four days ahead of schedule and under budget."
Posted May 25 2007


CAGE CITES SCHEDULING ISSUES
AS REASON FOR DROPPING OUT OF CAPONE
Variety talked to Nicolas Cage's representatives, who said that "scheduling issues" caused the actor to drop out of negotiations for the role of Al Capone in The Untouchables: Capone Rising. When the idea of Cage as Capone was announced a couple of weeks ago (although Brian De Palma had mentioned back in September that he had been talking with Cage about the role), there was a lot of criticism that Cage is simply too old at this point to portray a young Capone. Given that De Palma and Cage got along famously while making Snake Eyes a decade ago, one wonders if the negative reaction to the casting news had anything to do with Cage backing out (perhaps this Capone took one for the team, so to speak). However, Variety's May 13 report did state that Cage was only in negotiations at the time, and had not yet committed to the role.
Posted May 24 2007


REDACTED MAY GO TO VENICE
AND GERARD BUTLER TALKS UNTOUCHABLES
Screen Daily reports today that Brian De Palma's Redacted is looking to go to the Venice Film Festival, which runs from August 29 to September 8 this year. De Palma's The Black Dahlia served as the opening night premiere at last year's Venice fest. The Screen Daily article mentions Venice as it reports out of Cannes that Korea's Sponge Entertainment has pre-bought Asian distribution rights to Redacted from HDNet.

BUTLER EXCITED ABOUT MALONE

Meanwhile, Gerard Butler talked to MTV's Movie Blog about his role as Jim Malone in De Palma's upcoming Untouchables prequel, Capone Rising. "[I play] the young Sean Connery, when he was still a detective," Butler told MTV.com. "It's great, the script is phenomenal." The blog post continues:
The performance was Connery's most popular since Bond, and even won the Scot an Oscar as Best Supporting Actor. Butler said that fans expecting an imitation, however, will leave disappointed. "Being Scottish and being tall, I'm gonna come across a little bit like Sean Connery…and people will make those comparisons," he contended. "But I'm going to do my own thing."
He'll have plenty of opportunity, he revealed excitedly. "You know what? I think this character [has even] more [great lines] in him [than before], because this was a point where he was more a wheeler and dealer," Butler exclaimed. "He has to deal with things coming for him, he has to deal with his own morality. In this story there's so much going on with this guy that you really see a lot of different sides to his character."
Updated May 21 2007 - Posted May 17 2007


NO CAGE, AS BUTLER JOINS CAPONE
SAYS SCRIPT IS "UNBELIEVABLE"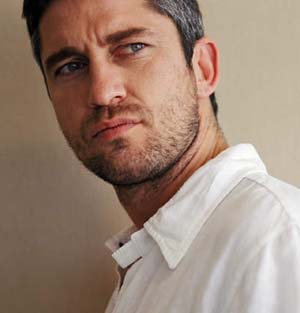 Variety and Screen Daily both reported from Cannes Thursday (May 17) that Gerard Butler, fresh from the outrageous success of 300, will topline Brian De Palma's Untouchables prequel Capone Rising. Screen Daily specifies that Butler will be taking on the role of Jim Malone, made famous by Sean Connery in the original film. Screen Daily also states that "contrary to reports, Nic Cage is not associated with the project." Indeed, that is in alignment with what we've been hearing out of Cannes (although curiously, one report claimed that MTV's initial report of the Nicolas-Cage-as-Capone casting came from an ad in the Cannes 2007 edition of the Hollywood Reporter-- MTV then claimed to have confirmed the news, apparently with Cage's representatives; however, Variety followed that report up three days later, stating, "All sides stressed that discussions with Cage are ongoing"). The Gerard Butler announcement was made Thursday at Cannes by Ryan Kavanaugh of Relativity Media, which is funding the film and presently shopping it at the Cannes Film Festival. According to the Variety story, Butler himself showed up for a very brief appearance after Kavanaugh's announcement, saying how "unbelievable" the script was. Indeed, something Variety neglected to mention in its Cage story earlier this week is that the screenplay by Brian Koppelman and David Levien has been reworked by David Rabe. Hopefully, it is on a level similar to David Mamet's screenplay for the first Untouchables. Now that Butler is officially aboard as Malone (an excellent bit of casting), I think they should convince Joaquin Phoenix to take on the role of Capone-- he's a great actor who can resemble a young beefed-up De Niro, and a big enough star to satisfy the box office needs of this franchise project.
(Thanks to Laurent for the heads-up on the Cage news out of Cannes!)
Posted May 17 2007


PANKOW EDITING REDACTED
12TH COLLABORATION WITH DE PALMA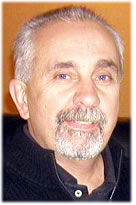 Bill Pankow has taken on the challenging job of editing Brian De Palma's Redacted, according to the IMDB. This is Pankow's 12th collaboration with De Palma, a working relationship that began when Pankow was an assistant to Jerry Greenberg on De Palma's Dressed To Kill (1980), and continued on and off up through last year's The Black Dahlia. Pankow's split-screen work on De Palma's Snake Eyes was wonderfully complex. One can only imagine what kinds of challenges the mix of media on Redacted will provide for the editor. Can't wait to see the results. You can read a 2002 interview with Pankow at Directed by Brian De Palma.
Posted May 14 2007


BROOMFIELD'S BATTLE FOR HADITHA
FOCUS OF LA TIMES ARTICLE ON IRAQ WAR FILMS
Even writing from Jordan, where Brian De Palma's Redacted just wrapped last week, a journalist covering Hollywood's latest Iraq-themed movies for the Los Angeles Times seems not to have heard of De Palma's project (see post below from May 11 2007 for my previous thoughts about Redacted flying under the radar). In the LA Times article, author Borzou Daragahi writes, "With little fanfare, Hollywood has begun chronicling and critiquing the Iraq war even before it has ended." Daragahi discusses several upcoming projects, such as No True Glory: The Battle for Fallujah, starring Harrison Ford and set for release in 2008, and Sweet Relief, starring Kirsten Dunst and looking toward a 2009 release date. But the main focus of the piece is Battle For Haditha, a fascinating new project from Nick Broomfield, the British documentary filmmaker famous for trying to track down a conspiracy against Nirvana leader Kurt Cobain. Broomfield, whose Battle Of Algiers-inspired film uses people-turned-actors who have lived the Iraq-war experience on all sides of the conflict, claims that Battle For Haditha was turned down by every Hollywood studio he approached. "They all wondered," he told Daragahi, "'Does the American public have an appetite for this?'" In Broomfield's unscripted film, which is based on a 2005 incident at Haditha where 24 civilians were alledgedly massacred by U.S. Marines in a burst of rage, the amateur actors are given a general scene breakdown, to give the film a gritty realistic vibe. Between this film and De Palma's Redacted (not to mention Errol Morris' upcoming S.O.P.: Standard Operating Procedure), sounds like some heavy stuff hitting screens in the near future...
Updated May 14 2007 - Posted May 11 2007


CAGE CONFIRMED FOR CAPONE
PREQUEL TO BEGIN SHOOT IN OCT; BLUE AFTERNOON FIRST?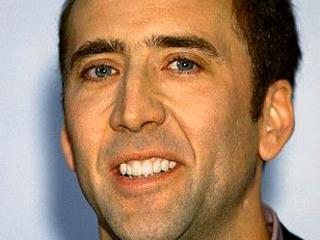 MTV's new movie blog confirms that Nicolas Cage will play the young Al Capone in Brian De Palma's upcoming Untouchables prequel, Capone Rising, which is being produced by Art Linson. However, on May 13, Variety followed up with an article stressing that Cage is currently in negotiations to star, and stated, "All sides stressed that discussions with Cage are ongoing." Cage starred in De Palma's Snake Eyes almost ten years ago. Capone Rising will begin principal photography in October. According to a post at /film, the MTV blog had earlier stated that the Cannes issue of the Hollywood Reporter features an early poster ad for Capone Rising which includes Cage's face and the line, "Starring Nicolas Cage." Variety confirmed that the prequel will be shopped at this year's Cannes Film Festival, and added that the $70 million film will be financed by Relativity, and distributed by Paramount. According to MTV, while no one has yet been cast as Jimmy Malone, Sean Penn and Colin Farrell are still being rumored as possibilities. Jeremy Smith over at CHUD also mentions Ewan McGregor as another name being tossed around for Malone.

MEANWHILE, THE BLUE AFTERNOON IS IN CASTING STAGES
Now that filming on De Palma's Redacted has wrapped in Jordan, and that film appears headed toward the editing bay, there is yet another film De Palma has been working on: an adaptation of William Boyd's The Blue Afternoon. The Pot Boiler Productions film, which is being produced by The Constant Gardener's Gail Egan and Simon Channing-Williams, officially entered the casting stages in March (although Boyd himself claimed he and De Palma were looking for people in February, the same month De Palma was casting for Redacted). This looks to be De Palma's next film after Redacted, making 2007 a very busy year indeed for the director. Boyd has written the screenplay for The Blue Afternoon himself. I've read the book, and it is excellent-- a romance with every ounce the political weight of The Constant Gardener. Picture, if you will, dueling surgeons, one of whom may or may not be a serial killer, with the startlingly relevant backdrop of the U.S. occupation of the Philippines in 1902. The story's biggest mystery is how the romance may or may not tie in with all of the above. Also, De Palma may get to exercise his Howard Hughes bug with the building of a homemade heavier-than-air flying machine in a subplot scattered throughout the narrative. We'll keep eyes and ears out for casting and filming news...
Posted May 11 2007


REDACTED WRAPS IN JORDAN
AS DE PALMA'S LATEST KEEPS UNDER THE RADAR
At left is a poster design created by Space Ace and posted at the 24liesasecond forum. According to a comment posted on Ty Jones' blog yesterday by Phaedra (a public relations officer working on the set), cast and crew had a Redacted wrap party in Jordan on May 9 (Jones had already left, as his part in the film was completed earlier in the month). Don't know if this means the shooting is 100% completed, or if there are a few scenes left to be shot in other locations, but it does seem that so far, despite initial announcements in the trades last January, Redacted appears to be flying under the radar. This is no mean feat for a feature from a major director that purports to delve into some potentially hot-button issues regarding what has become a very unpopular ongoing war.

Last March, just a couple of weeks before Redacted went into production in Jordan, Entertainment Weekly ran an article about how "movies about the conflict [in Iraq] are surfacing four years after the war began." The article opened by mentioning how Wes Craven was inspired by the Iraq war for his then-current Hills Have Eyes 2. (Craven: "I feel very strongly about the horrible situation that young troops have been put in. [The war] was very much floating around the room when we were writing.") The article goes on to mention several other films dealing with the conflict to varying degrees: Delta Farce (in theatres today), Stop Loss, Grace Is Gone, The Return, Absent Hearts, The Hurt Locker, Home Of The Brave (Irwin Winkler's vet drama getting wider release beggining today), The Situation, and a couple of TV series, Over There and Generation Kill. While the two TV series take viewers into the heart of combat, the article states how most of the films mentioned deal with soldiers who have already returned from the war. An exception is Kathryn Bigelow's The Hurt Locker, which is about an elite bomb-disposal unit in Iraq. "We parachute you directly into the action," Bigelow told the magazine. "Just raw, uncensored combat."

Winkler tells EW that any film about the current conflict runs the risk of seeming outdated. Philip Haas, director of The Situation, wonders what a film about Iraq is going to say. "But in the context of the overall war...have we won? What would [the film] actually say?" The author of the article, Clark Collis, seems not to have heard about De Palma's project, despite all the posts circulating about Redacted in January. Meanwhile, one of the film's producers, Mark Cuban, was on AMC's Sunday Morning Shootout a couple of weeks ago, talking about day-and-date releases of movies in theatres, on DVD, and on television, which is what his company is doing with De Palma's Redacted. However, no mention was made of the De Palma project.

In his final blog post last week, Ty Jones claims that "Redacted is going to be much more than just another war movie. Sparks will fly. The gloves will come off. We are talking about a film that will not only promote vigorous dialogue and debate about the ever increasing unstable theatre that our world is today but one that will move people to take action." The bits I've seen of the screenplay do indeed suggest that this film will not be easily ignored. And to read the IMDB message boards, it appears that many are still confused as to what form and shape this film will ultimately take. De Palma's film, made with no big-name stars, seems poised to jump out from out of nowhere and take people by surprise when it is released later this year...
Posted May 10 2007


SCARFACE GOING MOBILE
SAY HELLO TO DISNEY'S NEWEST LITTLE FRIEND
The Hollywood Reporter posted a story today about the success of Scarface mobile content. The story (by Carly Mayberry) opens with the following:

Say hello to Disney's little friend: "Scarface" mobile content.

The franchise, which Walt Disney Co.'s Starwave Mobile unit licenses from NBC Universal, has emerged as one of the biggest draws in the wireless space, notching more than 2 million downloads in ringtones, voicetones, graphics and games.

Now Disney intends to build on that by minting a new slew of mobile extensions set to roll out throughout the second half of this year inspired by Scarface, the 1983 gangster classic starring Al Pacino.

How bizarre to think that Disney is in control of marketing something that was seen as so obscene when first released in 1983...

"Who would have expected 24 years ago (that) Scarface soundbites would lead to more than 186,000 voicetone purchases?" asked Paul Leakas of Nielsen Mobile, which is owned by the Nielsen Co., parent company of The Hollywood Reporter. "The success of Scarface is a testament to mobile's evolving marketplace"...

In the mobile arena, the performance of the voicetone featuring the movie's famous line -- "Say hello to my little friend" -- has surpassed all others on the market, spending 18 weeks topping Nielsen RingScan's weekly voicetone sales rankings and selling 110,000 tones since its sales began being tracked 31 weeks ago.
Posted May 6 2007


TY JONES WRAPS REDACTED
SAYS FILM "WILL MOVE PEOPLE TO TAKE ACTION"
Ty Jones has posted his final blog entry from the set of Redacted, discussing, among other things, the people of Jordan, including some who acted in the film. About the film itself, Jones writes:

REDACTED is going to be much more than just another war movie. Sparks will fly. The gloves will come off. We are talking about a film that will not only promote vigorous dialogue and debate about the ever increasing unstable theatre that our world is today but one that will move people to take action.

Jones also writes about a scene he had with a local child:

I had to shoot a scene where I had to make the kids scatter. Me and a young boy whose name I think was Qazi worked out a moment where I would grab him and shove him away.

Action! I run down a treacherous hill that has a 45 degree angle, full of rocks that are all sizes with 50 pounds of gear on me. I grab the young boy (about 9 or 10) and shove him - way too hard. He goes rolling down the hill hits his head on all kinds of rocks and debris. It was the kind of fall where you want to stop the shoot to check on the condition of the actor. He gets up and runs off. I finish my lines. CUT!

I immediately go to check on Qazi. He comes around the corner of a building he ran behind with dirt and dust all over him. He comes up to me. I am really afraid I hurt him. He brushes his shoulders off and literally gives me a look that says, "...that all you got!"

He's ready for another take.

Jones also writes about a game played on the set called B.O.M.B.--

...this is a game for true movie enthusiasts - it's sort of a 6 degrees of actors and directors and the movies in which they participated. If you were wrong about whether an actor was in a certain movie or who the director was of said flick you'd get a letter, in this case 'B'. The first one to spell 'BOMB' was out. For the record, there was a solid 10 days where this game was being played. De Palma, O'Neil, Traynor, Kliot, Figueroa, Diaz, valiantly battled the overall champ Daniel Sherman. After several days of listening to this game, it was like Chinese water torture. I hated this game - mainly because I sucked at it.
Posted May 3 2007


AMERICAN GANGSTER
POSTERS EVOKE SCARFACE IMAGERY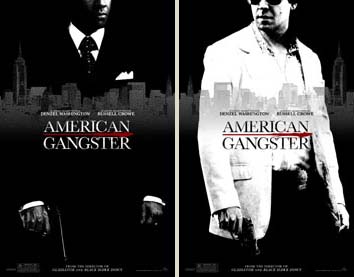 JoBlo has the posters for Ridley Scott's upcoming American Gangster (go there to see larger versions), starring Denzel Washington and Russell Crowe. Before he signed on to direct The Black Dahlia, Brian De Palma was almost going to direct this script by Steven Zaillian, which at that time was called Tru Blu.
Posted April 27 2007


THE FACES OF REDACTED
"NO ONE IS THE STAR OF THEIR OWN CINEMA ON THIS SET"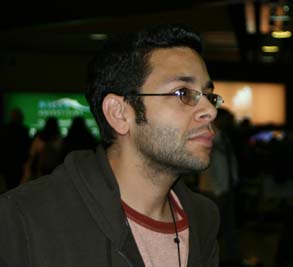 Ty Jones' latest blog entry features pictures of several of his fellow actors in Brian De Palma's Redacted, and reveals which parts they are playing. Jones reveals that he himself is playing Msgt. Jim Sweet, a character of experience in Iraq that the other major characters look up to. According to Jones, Izzy Diaz (pictured here) is cast as Pvt. Angel Salazar. This is intriguing for several reasons... De Palma's script has a character named Diaz who films much of what we will see in Redacted, as he is an aspiring filmmaker documenting his time in Iraq. Diaz the actor has done lots of TV work prior to this. Angel Salazar is a comedian who has appeared in two De Palma films: Scarface and Carlito's Way. Maybe someone else is playing a character named Diaz, and De Palma named a character (Salazar) after an old friend. Time will tell. The other actors' faces on Jones' blog: Patrick Carroll as Pvt. Reno Flake, Kel O'Neil as Pvt. Gabe Blix, Daniel Stewart Sherman as Cpl. BJ Rush, Rob Devaney as Spc. Lawyer McCoy, and Mike Figueroa as Sgt. Vazques ("formally Jim Ross," writes Jones).

In the same blog entry, Jones talks about the self-preservation effect in a war zone where everybody has everybody else's back ("Everyone wants to come home alive"). Then he riffs on the use of little-known actors for Redacted:

The idea of having actors with little name recognition was a gem. There was an equity with which we all approached our work. It's fair to say there is always a bit of self interest at play in our business. But the kind of narcissism where self-absored individuals can no longer see they are the common denominator in their failures or breakdowns - didn't exist on set. I can't begin to tell you how refreshing it is to approach one another to try things without feeling you were the one who took their little red wagon when they were eight. Not once did I hear, "well I don't think my character would respond that way."

No one is the star of their own cinema on this set.
Posted April 24 2007


SCHWAB IS ON REDACTED
AS PRINCIPAL PHOTOGRAPHY BEGINS...
According to Ty Jones' latest blog entry, principal photography has begun on Redacted in Jordan (the date on the clapboard in the photo is April 18), and Eric Schwab is the Second Unit Director. Schwab first started working with Brian De Palma as a location manager on 1984's Body Double, and began collaborating with De Palma as second unit director on 1989's Casualties Of War. The last De Palma film he worked on was Mission To Mars (2000). Jones writes:

His task for the first week was to capture the essence of the American Soldier while manning a checkpoint. It's clear he and BD have a great professional relationship. BD would occasionally arrive to set to look over the 'ABC's' of Eric's work. He would then flash a smile to the actors in a sort of 'carry on while I go have a margarita' way and off he went. I produced an Off-Broadway show called "CREATION: A Clown Show!" and learned volumes about trust. I only hope the day I begin producing features that I'll have cultivated relationships similar to the one I see with BD and Eric.
Posted April 23 2007


UH, ANTHONY LANE
PROFESSIONAL 'FILM BLUFF'?
From Cinema: The Bluff Guide:

If you want to impress people with your profound knowledge of movies, but couldn't tell a Fellini from a Kurosawa, there's only one thing to do: bluff. PAUL WHITINGTON, who really does know cinema, provides his fail-safe guide...

There are, in fact, a number of directors and films you have to like - or at least know about. You have to know who the great Hollywood silent director DW Griffith is, but you're not expected to have sat through Birth of a Nation, because nobody else has either.

On the other hand, you should never admit to not having seen Battleship Potemkin. Sergei Eisenstein's 1925 drama about the 1905 Russian Revolution is widely hailed as hugely influential. However, it's silent, and it's Russian.

So instead of watching it, prepare a short speech of admiration about the famous sequence where a pram bounces down the Odessa Steps as the troops open fire on civilians. Remark contemptuously on how clumsily Brian De Palma copied the scene in The Untouchables, and if anyone questions you further just say the word 'montage' earnestly...

Anthony Lane reviewing Hot Fuzz in The New Yorker:

The place of silliness in motion pictures is a matter of the utmost seriousness. If I were called upon to defend it, I would present three exhibits: "The Battleship Potemkin" (1925), directed by Sergei Eisenstein; "The Untouchables" (1987), directed by Brian De Palma; and "Naked Gun 33 1/3: The Final Insult" (1994), which was hardly directed at all. What links the trio, of course, is a flight of steps. In Eisenstein's movie, the Odessa Steps form a harrowing (and bumpy) backdrop to the massacre of innocents, summarized in the descent of a baby carriage and a mother's horror. De Palma mimics this, drawing out to inordinate length what his Russian forebear spliced into jagged montage. The "Naked Gun" effort simply spoofs it, with Leslie Nielsen pausing on the steps, still firing his gun, to pick up a dropped quarter. What we honestly require here is the first and third attempts: the visual assault and brute political fervor of one, the unbridled horseplay of the other. What we can do without is the De Palma—the spectacle of a style admiring itself, unable to turn away.

I thought of Nielsen, the ringmaster of dumbness, when watching "Hot Fuzz."
Posted April 20 2007


REDACTED ON YOUTUBE
AND CINEMATOGRAPHER LISTED ON IMDB
A couple of actor auditions for Brian De Palma's Redacted were posted on YouTube, and are still available for viewing. 22-year-old Shaun Benson (left, with the cat) posted his audition for the role of Barton back on February 13th, while the more anonymous "crosby716" plays out the role of Hacker in a key scene from the script. The latter video was posted on January 10-- wonder how many other auditions may have been posted on YouTube at one time or another? Meanwhile, the IMDB has listed Jonathon Cliff as cinematographer on Redacted.
Posted April 17 2007


TY JONES IS BACK
WITH "END OF WEEK 1!"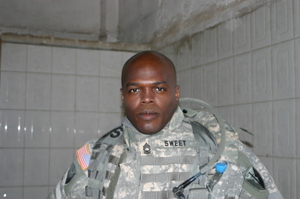 Ty Jones, who is currently working on Brian De Palma's Redacted, filed another post today on Back Stage's Unscripted Blog. The title of the post is "End of Week 1!" Jones reveals the actor playing BJ Rush (Dan Sherman, not currently listed on IMDB), and writes some things about De Palma:

BD/BP (Brian DePalma/Big Poppy) - ok - before I go any further, let me explain the initials. When he is on set or even when I casually run into him, on many occasions I call him 'BP'. Why? Well, there is a 'Don' quality about him; with a mixture of Santa Claus - you know presents await you but he knows if you've been naughty or nice. He is a guy who moves to his own rhythm and establishes the beat. Dan Sherman (portraying BJ Rush and also a fellow castmate of mine in Lincoln Center's Production of Henry IV Parts 1 & 2) put it best - we have an ally in Brian. How many director's are willing to take the risk of putting a major motion picture together without even a pseudo celebrity? The producer's deserve some love too - they are always there on set right among us and accessible (not off in a designated area where conversations abruptly come to a halt if you dare approach their 'trigger line' (military term we learned). I even saw one help with the movement of crew's gear. Not a big deal, but little things can mean a lot.

Jones then explains how, "During the filming of Casualties of War, Brian had to fire a person for overexerting the actors to the point where many returned to set injured. He made it clear to Scott & Charles, this was unacceptable. It was followed to the letter." But, Jones reveals, "they definitely turned up the volume" in terms of excercises. Jones writes about how the men are becoming more than actors, but fellow soldiers, and issues a warning about the language we can expect him to use in future posts:

Some sayings that we as a unit adopted:

-Don't mistake my kindness for weakness.
-Let's get it did.
-It's a small world, but you wouldn't want to paint it.
-How loose was she? Like throwin' a hot dog down a hallway.
-Been to 3 state fairs and a goat fuckin' and never seen anything like this.
-Darker than a bag full of assholes.
-Never date a woman until you see how she treats her husband and kids.

There's many more that'll be making it into the movie - but don't ask cuz I'm not tellin'!

Slowly but surely, much of our actor-like facades, begin to diminish. We are taking on being soldiers. For the most part, egos are in check and we work together with a sense of purpose. Whether it's carrying heavy loads of military items to making sure two people are always together - even when going to the bathroom (or hole in the ground).

Fascinating stuff...
Updated April 14 2007 - Posted April 12 2007


ACTOR BLOGS FROM JORDAN
AS CAST PREPARES FOR WORK ON REDACTED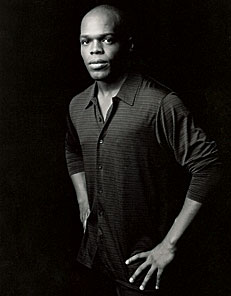 Brian De Palma's Redacted begins filming in Jordan on Monday April 16th, but members of the cast are already there preparing for their roles. Ty Jones, an actor who has worked on and off Broadway, as well as in several guest spots on various TV shows, has been cast as a soldier (don't know if it is a main character or who), and has been posting blog entries of his work on the film at Back Stage's Unscripted page. So far, Jones has posted three entries: Day 1 - "REDACTED" Brian De Palma Film (posted April 2); Day 2 - The Dinner (posted April 4); and Day 3 - Boot Camp (posted April 7). In the Day 1 post, he quotes another actor in the film, Mike Figueroa (Empire), who served a tour of duty in Iraq in 2004-2005, and is sharing his experience with his fellow actors on the set of Redacted. (According to the IMDB, Figueroa is playing Sgt. Jim Ross.) In Day 2's post, Jones talks about the dinner where the actors and crew get to meet each other. Jones writes that the conversation soon turned to September 11...

The liveliest conversation was a debate about 9/11. Being in the Middle East, it seemed to fit. It went from an O'Reilly-esque: "Anyone who questions, thinks or otherwise that any part of 9/11 was enabled in the U.S. is a fatuous, absurd moron," to Chomsky-esque: "Inquiring and investigating the dominant explanations of the 9/11 attacks is an exercise in pursuit of truth and justice," to Farrakhan-esque: "How did building 7 fall? Who shorted those airline stocks? What about Cheney, Bush, Rumsfeld and the PNAC? Anyone who thinks all this is just a coincedence is a fatuous, absurd moron." What an evening!

Day 3 finds the actors in boot camp, where they are drilled the basics in how to hold a weapon, commands, and marching. Jones and his fellow actor, Rob Devaney (you can see him right now in a short film called Blocked), were disappointed that they weren't asked to break into much of a sweat regarding push-ups and the like, which they had been looking forward to. Jones hasn't posted since April 7, so hopefully there will be a new post soon.

OTHER ACTORS CAST IN REDACTED
The IMDB has listed two other actors cast in Redacted: Patrick Carroll has been cast as Reno Flake, one of the soldiers involved in the poker game that leads ominously into the incident in Samarra (see my script notes in the March 28 post below). Also according to the IMDB, Paul O'Brien has been cast as Barton's father. Barton is the whistleblower character, and his father is a military veteran. O'Brien has guest starred on several TV shows as policeman. One interesting thing to note about this cast so far is that all of them have appeared at one time or another on the TV show Law & Order, but only in one episode here and one episode there. De Palma appears to be casting "unknowns" in this film, which would obviously keep the viewer from becoming too distracted by having a big name star in a film that is going for a realistic vibe. The IMDB also lists Michael Diner as the art director on Redacted. Diner has recently worked on the films Eragon, Night At The Museum, The Wicker Man, and The Fog remake.
(Thanks to Jack Terri for the IMDB heads up!)
Graham drops out - Updated April 13 2007 - Posted April 9 2007


PHANTOMPALOOZA 2007
PROGRAM TO CHANGE AS GRAHAM DROPS OUT
Phantompalooza, the Winnipeg party which had its first gathering in April 2005 to celebrate the 30th anniversary of Winnipeg's love affair with Brian De Palma's Phantom Of The Paradise, will continue in its third year next month. Originally scheduled to be the main event was "An Intimate Evening with Gerrit Graham," who played Beef in the film, and also attended the first two Phantompaloozas. However, Graham has secured a role in a film that will be shooting at the same time as this year's Phantompaloza, and so the actor has had to drop out. Organizers have had to change the program, which currently includes a screening of the film, a performance by The Phantom Live Band, as well as a DVD launch party for the 3-disc commemorative "Phantompalooza Highlights" DVD. There will also be a memorabilia auction. You can purchase tickets through TicketWeb, and visit Phantompalooza for more details and updates.
(Thanks to Akahan!)
Updated March 28 2007 - Updated March 27 2007 - Posted March 26 2007


APPOINTMENT IN SAMARRA
SOME NOTES ON THE REDACTED SCREENPLAY
I have seen parts of the screenplay Brian De Palma has written for Redacted, which starts filming in Toronto and Jordan next month, and it has me very excited about this new project. The screenplay bits that I have seen are brilliant, playing like a postmodern doppelganger remake of De Palma's Casualties Of War. Where the latter film has a more traditional narrative approach, the new film promises to keep a similar story pattern, but with the added touch of using modern media techniques to tell the story. Think of De Palma's ideas for Hi, Mom!, which was inspired greatly by Jim McBride's David Holzman's Diary. In Hi, Mom!, various ways of seeing through lenses created a montage of stories circling around each other. That's what Redacted looks to be, as well. It is a work of fiction based on things that really happened during the past few years in Iraq, the center of which is the gang-rape and murder of a 14-year-old Iraqi girl, which happened after her parents and sister were murdered in another room of the house. While that incident took place in Al-Mahmudiyah, De Palma has set his story in Samarra. An early scene, shot from the camera of a soldier named Diaz, shows another soldier (Norm) reading a copy of John O'Hara's Appointment In Samarra, and getting a little irritated that the book is not about Samarra at all. "That's what I get for thinking I could tell a book by its cover," he says. Diaz, who is an aspiring filmmaker documenting his time in Iraq, asks, "So when's the appointment?" Norm then begins to read the W. Somerset Maugham fable that prefaces the book-- a book that happens to be one of De Palma's favorites.

In her 10th-anniversary edition of The Devil's Candy, Julie Salamon, a longtime friend of De Palma's, states that De Palma often quotes from the O'Hara book, which deals with self-destructive behavior and the inevitability of fate. (Maugham is also one of De Palma's favorite authors.) The Maugham bit that prefaces O'Hara's novel is an appropriation/retelling of an old Arabic tale which Maugham uses to end his play, Sheppey. Here it is as presented in the O'Hara book:

DEATH SPEAKS:

There was a merchant in Bagdad who sent his servant to market to buy provisions and in a little while the servant came back, white and trembling, and said, Master, just now when I was in the market-place I was jostled by a woman in the crowd and when I turned I saw it was Death that jostled me. She looked at me and made a threatening gesture; now, lend me your horse, and I will ride away from this city and avoid my fate. I will go to Samarra and there Death will not find me. The merchant lent him his horse, and the servant mounted it, and he dug his spurs in its flanks and as fast as the horse could gallop he went. Then the merchant went down to the market-place and he saw me standing in the crowd and he came to me and said, Why did you make a threatening gesture to my servant when you saw him this morning? That was not a threatening gesture, I said, it was only a start of surprise. I was astonished to see him in Bagdad, for I had an appointment with him tonight in Samarra.

-W. Somerset Maugham

In De Palma's screenplay, Diaz cuts Norm off before he gets to the end, telling him to cut to the chase. (The photo below is taken from an Iraq/Samarra journal at SFGate.com. The caption reads: A Grim Reaper rides a tank on a greeting card in the "Staying in Touch" section of the Camp Victory PX greeting card department. Chronicle photo by Kim Komenich.)
Other bits from the Redacted screenplay (with only very minor spoilers): there is a scene near the beginning where Diaz and the film's major conscience character (Barton, the whistleblower) are filming each other and commenting on it at the same time. They make a deal that whichever one survives inherits all the videos of the one who doesn't. Diaz says, "I'm just telling it like it is. War is hell. But the truth. Is coming through this lens. 24 times a second." Barton then makes a comment about the "cliche" that truth is the first casualty of war. After Barton leaves, Diaz turns the camera back on himself and rants on about how boring it is where his squad is stationed. "So don't be expecting any Hollywood action flick -- no smash cuts, no adrenaline-pumping soundtracks, no logical narratives that help make sense of it. Basically, here, shit happens."
[Here, the SPOILERS will get a little deeper, but I won't go into too much detail.] The film's characters are witness to a fellow soldier's death by Improvised Explosive Device (IED), which turns some more bitter than others. Later on, Diaz is recording during a poker game where one of the soldiers tells him to turn off the camera, so he can talk off the record-- Diaz says okay, but sets his camera down with the tape still running, and De Palma doesn't fully describe the way we are going to see the ensuing conversation, but we can guess that the canted visual will throw things a bit off-kilter in intriguing ways. The camera stays like this as the conversation wraps up and they end a round of poker. There is an I-Chat between a soldier and his father that is presented in split-screen. There is a web diary done by the wife of one of the major characters. After the incident in Samarra is made public, we see a ranting backlash reaction posted on YouTube. There are video depositions that play like echoes of the depositions at the end of De Palma's Casualties Of War. There is a harrowing beheading posted on the internet that directly affects the main characters. References to September 11 abound. Because much of what will be presented are videos shot by various characters, there is a lot of talking/looking directly into the camera, making the war seem as immediate as today's news. With this script, De Palma has found a way to tie all of these elements together into a wrenching drama, while at the same time investigating the recent explosions of various media and technology. I imagine there will be a certain amount of improvisation during filming, which will only add to the overall immediacy effect...
Posted March 22 2007


ACTOR BLOGS REDACTED AUDITION
DAWES HAD WORK SESSION WITH DE PALMA IN FEB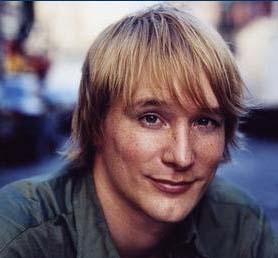 Actor/comedian Bill Dawes auditioned for Brian De Palma's upcoming Redacted in February, but did not end up getting the part, in which he would have played a corporal stationed in Iraq. Dawes had auditioned to the point where he was scheduled for a "work session" with De Palma on February 18th. In an entry posted yesterday, Dawes, who has appeared in several independent films, explains on his website blog that a work session "is often the last step of the audition process before a film or TV show is cast. Usually, in a work session, the director will work with you and direct you the same way they might direct you on set. Often, when you get to the work session, it means it is down to the crucial 'between-you-and-someone-else' portion of an often arduous audition process." Dawes, who was actually scheduled to travel to Iraq the following day for a USO comedy tour, writes hilariously about the whole process in yesterday's post, which is part one of his Baghdad journal. Here is what he writes of the work session:

Surely Bri, or BDP (as I would soon be calling him during on-set rehearsals), would throw the role at me once he realized that my experience in Baghdad would be an invaluable part of this picture and that I would, ultimately, be the person to bring him back to his "Scarface" glory. "The Secret" was in full motherfucking effect!

It turned out to be a total shit sandwich.

Mr. De Palma waddled in late to the audition room while I sat awkwardly in the lobby with 20 other actors waiting to be called in groups. At the hour and a half mark, I was brought in and seated at a table with five other actors as we pretended to play Texas Hold 'em in a tent. The whole thing lasted 2 minutes. We retreated back to the lobby and sat around for another 30 minutes. Finally, his assistant came out, read 5 names from a list (not mine), and summarily dismissed the rest of us with the classic "Thank you all for coming." Who knew that "thank you" would become the one phrase in my life to cause the biggest Pavlovian wave of revulsion? Are you taking notes here, Alanis?!

In the end, I never even got a chance to meet Brian, or shake his hand. On top of all the other tribulations I endured to get there, I didn't even get to read from the 15 pages of scenes I prepared for the role. I swear to God, the compounded ironies gave me the giggles - what else can you do? I guess you could do what one of the similarly cut actors in the group did. You can throw your pages on the floor and yell "Fuck!" and inform everyone in the lobby that it was "bullshit!" Then you can announce that you "refuse to be treated like that!" You can huff and puff and try to galvanize the group against the apparent indignity that YOU suffered. Then I can tell you to "be careful stomping around lest your tampon fall out." True story.

For some reason, I just didn't care that much. Sure, I've never done a studio film before, but De Palma hasn't done a palatable film in 15 years, so fuck him, I thought... fuck him right in the ear. I traditionally utilize that defense to hoodwink myself into feeling okay with the fact that I have signed onto a profession that continually reminds me I am a powerless fuck. This time I meant it. I was off to Iraq the next day and I was already set on the fact that my life, as a result, would either be irrevocably changed or over. I'm going to the REAL war, Jabba De Palma, so stuff another cannoli down your gullet and enjoy filming your bullshit movie in Phoenix!

Okay, that was still me trying to convince myself that I wasn't pissed about being treated like shit, but there wasn't much else I could do after the whole ordeal of just getting there. As I walked outside, I thought about my very brief love affair with the stage manager of a play I did at Soho Rep. Her name was "Pinky"and I, at 23, was desperate to have sex with her. After a solid 6 months of flirtation and unrequited love, I finally got her naked. I climbed on top of her and voraciously burrowed into her. After a few minutes of pushing, grunting, screwing, and squeezing, I looked up into Stone Cold Killer eyes. Out of breath, I meekly asked her "What's wrong?" She responded, "I'm on Prozac. I don't really feel anything during sex at all." My brief and anti-climactic game of Texas Hold'em somehow unleashed a Proustian flashback to that brief and anti-climatic love affair with "Pinky." At 23, the expectation and the resulting disappointment was mind-boggling and almost too much to handle. Now, older and wiser, I just laughed at the duality of it all and turned my collar up on a bitter gust down 38th Street.
Posted March 20 2007


PHANTOM TO BE SHADOWED
AT ROCKYPALOOZA IN WEST VIRGINIA
A full cast made up of cult movie fans will shadow a screening of Brian De Palma's Phantom Of The Paradise as part of a two-day Rockypalooza convention to be held May 11 and 12 in Huntington, West Virginia. The convention, primarily for fans of The Rocky Horror Picture Show, will feature a local group, DownHome Decadence, putting on "West Virginia's ULTIMATE Rocky Horror Picture Show Experience" on Friday May 11, according to the convention's website. Then on Saturday, three films will be screened with full shadowcasts: Phantom Of The Paradise and Shock Treatment (the sequel to The Rocky Horror Picture Show starring Phantom's Jessica Harper), which will both take place at Marco's on the Marshall University Campus, and then closing off at The Cinema Theatre with The Rocky Horror Picture Show. The website says that in order to be considered for the casting of any of these three screenings, you must fully register and pay for your Rockypalooza pass first. The entire weekend will cost you $35 if you register by April 1st, $40 after that. Saturday only will cost you $25. According to the Huntington News, De Palma himself "has sent a note to the organizers who will be 'shadowing' the film in its entirety for the first time."
Posted March 19 2007


SCARFACE NEWS BITS
PREQUEL COMIC; ABRAHAM TALKS; MULTI-MEDIA STAGE SHOW
Say hello to little Tony Montana on the left, as drawn by Alberto Dose, artist on an upcoming comic book prequel series based on Brian De Palma's Scarface. The 5-issue mini-series will be written by Joshua Jabcuga, who provided a nice long interview on his love for the character to Comic Book Resources. Jabcuga has much more respect for the 1983 film than does the writer of the current comic book sequelization (Scarface: Scarred For Life), John Layman, who feels that the film is now dated. Both series are from the same company, IDW Publishing. In the interview, Jabcuga says, "I'm not a casual fan. I'm pretty obsessive about this character." He says that to him, the film seemed like a broadcast picked up already in progress, where in the first five minutes, Tony Montana already "feels like this real, authentic, lived-in character." Jabcuga, being an obsessed fan of the film himself, promises great things for other fans of the film:

I never wanted a Scarface sequel so much as I wanted a prequel. There's just so much to explore there. Tony's origins, the setting of Cuba, the time frame with Castro taking control, and subsequently, La Cosa Nostra getting kicked out of Havana. This story practically writes itself, because so much of it happened. I did literally days and days of research, then pushed everything aside, and said, "OK, this'll make for a good backdrop, but as a fan of Scarface, I want as much Scarface in this book as I can fit in there."

And this isn't some imaginary story. I'm semi-basing this off real-life events, like Oliver Stone did, plus there's a lot alluded to in the movie that I get to play with in the miniseries. For the fans out there who can quote lines of dialogue from the movie at the drop of a hat, they haven't seen Scarface until they've read this series. And for the people who maybe never really quite understood what all the fuss was about, either this series will hopefully make them want to rent the movie or get a better understanding of it, because my goal here is to create a ghetto opera that can stand on its own. Chris Ryall once paid me a compliment and called me a "gutter poet" after reading a particular piece of mine. I think 'Scarface: Devil in Disguise' will further that reputation. Think of it as equal parts Rage Against the Machine and The Clash and 'City of God' with some Sam Pechinpah and Michael Mann tossed in for good measure."

The new prequel series is called Scarface: Devil In Disguise; the first issue will be available in July.

ABRAHAM REMEMBERS TAKING ROLE IN SCARFACE

In a recent Backstage interview, F. Murray Abraham recalls his rollercoaster spell around 1983, when he was trying to get himself cast in what would become his Oscar-winning role as Salieri in Milos Forman's Amadeus. While he was auditioning for that role, he was offered the part of Omar Suarez in De Palma's Scarface. Having worked with Al Pacino on Serpico, Pacino was keen to have him in the part. When Abraham asked for more time because he was waiting to hear about Amadeus, De Palma kindly agreed, knowing the importance of the role that "everybody" in Hollywood was trying to land. Abraham says that the audition process for Forman's film was growing tedious. According to the Backstage article:
At the screen test, they gave Abraham a wig and a makeshift costume. Everything fit perfectly. Afterward, Forman told him, "You are my first choice." Abraham recalls his reply: "'That's nice, Milos, but what does this mean, I'm your first choice? Do I have the job?' He said, 'I have to talk to the producer.' "De Palma couldn't wait anymore, so Abraham flew to L.A. to take the part in Scarface: "I gotta pay my bills, man."
They rehearsed the movie for two weeks. Halfway through the rehearsal period, Abraham got the call and the part in Amadeus. Overnight, the other actors on the set began treating him differently. "Robert Loggia suddenly was giving me rides," he says of his Scarface colleague. "I mean, he's the nicest guy, but suddenly it was, 'I'll give you a ride.' His car was on the lot. The other actors were like" -- here Abraham whispers conspiratorially -- "'Congratulations, man.' It was almost awe. Because who expected it?"
The article also mentions the time when Abraham demanded his name be taken out of the credits for De Palma's The Bonfire Of The Vanities when he found out that his name would not appear above the credits. Abraham's performance in the latter film is one of its most outrageous highlights.
MULTI-MEDIA ARTIST KEYS IN ON LOCAL & GLOBAL CULTURES
Eddie Ladd spoke about her multi-media dance theatre show based on De Palma's Scarface to Kevin Griffin of the Vancouver Sun (the link will take you to a different article about the show, because the interview was only in the print edition, not online-- thanks to Hugh for sending it in!). Ladd, who spoke nothing but Welsh Gaelic as a child, now speaks English with a unique accent, according to Griffin. "I didn't know I was a minority for a long time," Ladd told Griffin, and this language difference provides a key inspiration for Ladd's Scarface work. The article explains:
One of film's classic lines belongs to Montana who says, "Say hello to my little friend," a reference to his machine gun.
In her version, Ladd takes the place of Pacino and moves the action to west Wales. During her performance, she dances and acts on one side of the stage in front of a blue screen. Her movements supply the material for the finished work on the projection screen on the other side where Ladd, the setting and the soundtrack are finally put together.
"The Welsh language in the piece is the parallel of the Spanish language, the one that's going to be dropped and discarded," Ladd said.
"The whole piece is how to deal with a colonizing imperial power. It's not done in that overt way. It's done through the gangster genre, you know, which is entertaining."
The original Scarface started off as a novel by Armitage Trail and was loosely based on Chicago gangster Al Capone, whose nickname was Scarface.
In Ladd's Scarface, one of the themes she's exploring is what happens to local cultures and languages in the face of global culture and the English language. She sees Pacino's character as representing someone who consciously adopts the language and mannerisms of an imperial power just like the Welsh stopped speaking their native language to assimilate into the British empire.
"They had to adapt into something which was presented as being far superior to what they were," she said. "Me and Tony Montana have accepted that in our various ways."
There's not a hint of anger or resentment in what Ladd says about the fate of a small, localized language such as Welsh. She's philosophical but feisty about the fate of her native language.
"In a way, you have to fight to make it your natural means of expression, even though I was brought up in it," she said.
Ladd herself makes a point of incorporating Welsh in her daily life by doing such simple things as taking notes during rehearsal in Welsh. Her website is in both English and Welsh.
Posted March 1 2007


REDACTED UNDER ATTACK
COLUMNIST LABELS FILM'S MAKERS 'ANTI-AMERICAN'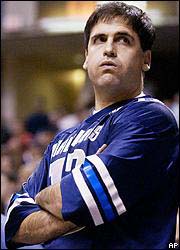 Conservative columnist Debbie Schlussel has attacked Brian De Palma's upcoming project, the Iraq war drama Redacted, as an "anti-American troops film." In a February 25 blog entry titled, "OUTRAGE: Director De Palma, Mark Cuban Make Movie on U.S. Soldiers Raping Iraqi Girl," Schlussel writes that De Palma...

will make his next biggest box office release a giant defamation of American troops. De Palma has chosen to make a film about the rape of an Iraqi woman by some U.S. troops. And he's making this defame-the-troops "film" with billionaire producer and NBA owner Marc Cuban--yet another reason to boycott the Dallas Mavericks and ALL of the team's licensed merchandise. Making a film about this is an outrage. And it's not the first time for De Palma, who has a serial obsession with defaming U.S. troops as rapists and wrongdoers in all wars.

With that last bit, Schlussel is of course referring to De Palma's 1989 film Casualties Of War, although she seems blind to the fact that the film is told from the point of view of an American who also fought in the Vietnam war, and was horrified and haunted by what he witnessed. Schlussel asks,

Why not make a film about the many rapes of Iraqi women by their fellow Muslims? Or about how many U.S. troops have saved countless women from the mass raping of Uday and Qusay Hussein or the rapes by their fighting Sunni and Shi'ite co-religionists? Well, De Palma would never do movies on those things. Because, hey, they aren't anti-American. And that would portray the Muslims, not American troops, in a bad--and truthful--light. And we can't have that in Hollywood.

Cuban, pictured above, has responded in her blog's comment section, referring to his apolitical stance on making movies:

How about this debbie. Bring me a movie that reflects your political views. If it's good and you have experienced people attached, I am more than happy to explore producing or distributing it.

I am apolitical when it comes to movies we produce or distribute. The first movie that we distributed was Voices of Iraq. A decidedly pro administration view of what was going on in Iraq at the time.

When NO ONE else would distribute, we not only picked it up, we had it in theaters in less than 10 days so that people could see it before the elections. Even though I received criticism for it, I had no problem that the PR agency pushing the movie was funded by Republicans.

So instead of complaining, do something.

Unless complaining is all you know how to do.

Schlussel then complains that Voices of Iraq was not actually a "pro-American" movie, and insists that she is "a conservative, not a Republican." Cuban then added that "any and all comments regarding this on my blog will be automatically removed, and my e-mail spam filters have been set to exclude e-mails referencing" Schlussel, her site, or the movie itself.
Posted February 28 2007


FINCHER & ELLROY
ZODIAC DIRECTOR WANTED TO MAKE DAHLIA A MINISERIES
David Fincher has revealed to the Los Angeles Times that he had wanted to adapt James Ellroy's The Black Dahlia as, according to journalist Rachel Abramowitz, "a five-hour, $80-million miniseries with movie stars." Abramowitz says that when that project fell through, Fincher turned to Zodiac. Fincher was interviewed in tandem with Ellroy for the article, which paints Ellroy as a sort of "method actor" to Fincher's use of imagination. But as they discuss obsessive characters such as those involved in Ellroy's work and in Zodiac, it becomes clear that even for Ellroy, imagination plays a big part in walking the walk. The article concludes with the following two paragraphs:

When Fincher leaves the room briefly, this reporter asks Ellroy if he believes that one needs firsthand knowledge to truly understand and re-create the horror of crime.

He holds no one to this standard. Slouching down in his seat, his longs arms outstretched and his head resting on the table, Ellroy sighs like a wise master. "The imagination is unfathomable and endless."
Geoffsongs@aol.com