By The Hook
A Crochet soap opera??!?!?!
That's right! Segment 1 posted 08-16-2000!
As of July 2002 - 32 segments
are available!
For links to the segments and publication dates for
future segments check out the
"I Hook by Night" webpage.
Created June 18, 1998 - Last Modified December 12, 2002
Where may I direct you today?
My Free Original Patterns
Subscribe to Craft Magazines
1001 Uses of Scrunchies
Survival Kit
Dexter Instruction Page
Crochet Poetry
Crochet Links
By The Hook Message Board
Check out the items my friend has for sale!
MORE Quilts to choose from here: Click Here!
Contact her here:
Mail Rhyanna!
Discover the many treasures at Pearls of Writing. A harmonious blend of workshops and classes. Balanced, smooth diving with our talented instructors. Small classes and individualized help offered. Contact: Julie or June
QUESTIONS???: JUST EMAIL ME!
Email: By The Hook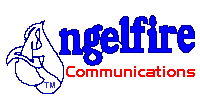 © 2001 by P. June Diehl