Looking for one of these pages? Cold-Hardy Tree Ferns | Ian's Plants Page

THE
HARDY EUCALYPTUS PAGE
Welcome to the final home for the Hardy Eucalyptus Page!!! If you have bookmarked any location for this page other than this URL, please update your bookmarks and links.
Page created by Ian Barclay | e-mail: deus_vobiscum "at" hotmail "dot" com
Last updated May 24, 2004
---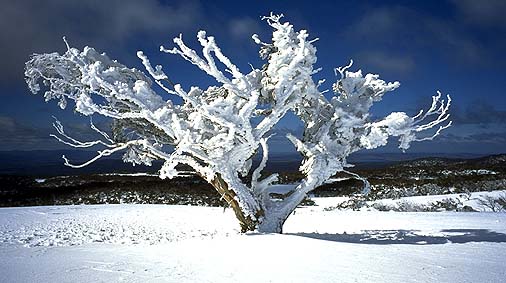 Snow gum Eucalyptus - in habitat
Photo courtesy and copyright © 1995, Alan Levy.