In Memoriam Lin Carter 1930-1988

(sincere thanks to Ron Hill for this image.)
Welcome to my tribute site for Lin Carter. This site is fairly large, and it doesn't change often, but when it does, I will try to post a short note here.
Today is April 25, 2003.
I have had a couple of communications about Lin Carter in the last few months. I'm sorry, but I forgot your names, guys, mostly because I don't get by here to update very often. The best news is about the Thongor movie--now in preproduction. Will it ever get past preproduction? I doubt it. But, take a look at this movie page. For more about the movie, see below.
A second person wanted to get in touch with Lin's estate to secure the rights to do a Thongor role-playing game. I told him about Robert Price being the agent in charge. More about Robert can be found at the very bottom of this page. You can email Robert if you need to talk about Carterian rights and permissions at: Criticus@aol.com. (Robert, I hope that publishing your email address doesn't swamp you with letters.)
Most of my new information about Lin Carter comes from people who see this web site and contact me through email. I got a couple of posts from Wes Kelly lately that I will reproduce here. It seems that the idea of making a Thongor movie has resurfaced.
Dear Ken,
I ran across your site in the course of doing some due diligence. As you're an obvious fan, I thought you might be interested to know that Lin Carter's first book, Wizard of Lemuria is set for pre-production late this fall with an independent film company. If the film company will allow pre-release info & if you are inerested, I can provide you with progress reports.

Sincerely,
Wes Kelley

Of course, I replied to Wes, and said I would be very interested in progress reports, and asked where his company got the movie rights. To that I received the following letter.
Hi Ken -
No public announcements have been made yet, however, the film has already been taken to pre-sales at both the American Film Market in Santa Monica and Cannes this year. This will most likely be a foreign theatrical screen release with secondary domestic markets such as cable, Starz, Cinemax, HBO & ultimately video/DVD release. Funding opened this week (that's my job) & we expect pre-production to commence in 45-75 days. I am not aware of any of the people you mentioned being involved as script advisors. If you'd like more info on our company and its film partners, please feel free to visit our site at: Canontrust.com
Thanks for your interest!
Wes
Now, you all know as much as I do about the latest Thongor movie.
---
---
I've been contacted by Ron Hill, who is not only a fine artist, but a big Lin Carter fan. He has created a special site to talk about Lin's work as editor of the adult fantasy series for Ballantine Books. To see some fine art and learn about some of the best fantasy books ever published, click here.
On August 20, 2001 I finished reading a novel with a real Lin Carter connection. It is called Drell Master and was written by Lin's old friend Poke Runyon. Am I contradicting myself if I say the novel was lurid, enjoyable, and thought-provoking? Yes, somehow Poke has combined all three characteristics in a fast-paced science fantasy novel.
What makes this novel especially interesting to fans of Lin Carter is that Poke also included a letter written to him by Lin about the construction of fantasy worlds. There is some great advice in that letter for all would-be fantasy writers.
If you'd like to get your own copy of the book, you can order it on the web from Maelstrom Press. Tell 'em Ken sent you.
---
The best source for Lin Carter's books today is Wildside Press. John Betancourt and Robert Price have been republishing many of Lin Carter's books. In 2001 I asked the publisher what has been done, and this is the list he sent me.
CARTER, Lin

1-58715-030-1 - The Man Who Loved Mars ($14.00)
1-58715-057-3 - The Nemesis of Evil (Zarkon #1) ($14.00)
1-58715-058-1 - Invisible Death (Zarkon #2) ($14.00)
1-58715-059-X - The Volcano Ogre (Zarkon #3) ($14.00)
1-58715-067-0 - The City Outside the World ($14.00)
1-58715-093-x - Tower at the Edge of Time ($14.00)
1-58715-086-7 - The Quest of Kadji ($14.00)
1-58715-078-6 - Beyond the Gates of Dream ($14.00)
1-58715-095-6 - The Black Star ($14.00)
1-58715-313-0 - Terra Magica #1: Kesrick ($14.95)
1-58715-314-9 - Terra Magica #2: Dragonrouge ($14.95)
1-58715-315-7 - Terra Magica #3: Mandricardo ($14.95)
1-58715-316-5 - Terra Magica #4: Callipygia ($14.95)
1-58715-339-4 - The Warrior of World's End, by Lin Carter ($14.95)
1-58715-340-8 - The Enchantress of World's End, by Lin Carter ($14.95)
1-58715-341-6 - The Immortal of World's End, by Lin Carter ($14.95)
1-58715-342-4 - The Barbarian of World's End, by Lin Carter ($14.95)
1-58715-343-2 - The Pirate of World's End ($14.95)
The only weakness I have found with the Wildside Press editions is that they neither got permission to use original covers from Ace and Daw, etc., nor did they commission new artwork. So they put some inoccuous clipart covers on the books--things with a vague fantasy feel. I know that fantasy art and color reproduction costs a lot of money, but the great colorful covers are at least one-fourth of the fun in swords and sorcery writing. Well, the covers didn't grab me, but the writing is still terrific.
As the complete connoisseur of fantasy that he was, Lin was also a lover of the Oz books, and it comes as no surprise to me that he tried his hand at writing some. One has recently been published by Cowardly Lion Press. Check the cover illo and other information at: The Tired Taylor of Oz.
---
Tributes to Lin Carter
If you knew Lin Carter, or were influenced by him in some way, and would like to say a few words in tribute to him, please contact me. My email address is: vrooman@angelfire.com. This site has grown through the generosity of all the people listed above who have shared their thoughts and feelings with us. Thank you!
---
I Almost Met Lin Carter
by Ken St. Andre
I saw Lin Carter once at a science fiction convention. I saw a pale man with thin, wispy hair, a brown mustache and goatee, who dressed like a southern fop from antebellum New Orleans. He carried a heavy wooden cane. He seemed to be smoking all the time. I wondered at the time what L. Sprague de Camp and Ballantine Books saw in him. I was young and foolish, and easily deceived by surfaces in those days. I could have met the man, talked to him, had his autograph, but I let the chance go by.
Master of Fantasy
Linwood Vrooman Carter was born June 9, 1930 in St. Petersburg, Florida. He died of cardiac arrest brought on by chronic emphysema in Montclair, New Jersey on February 7, 1988. He had two wives, Judith Ellen Hershkowitz (1958 to 1959) and Noel Vreeland (1964-1975). Neither one gave him a child. He attended Columbia University, but didn't graduate. He was against all religion.

He served with the U.S. Army in Korea from 1951 to 1953. Aside from that, he seems to have been a writer of one sort or another (advertising, editing, fiction) all his life.

His first book The Wizard of Lemuria from Ace came out in 1965. I had that book at one time, thought it was ok, but nothing special, and made no effort to hold onto it. His last book Callipygia was published by Daw in February, 1988, just about the time he was dying. Many of his books, especially the Thongor and Zarkon books have been republished several times, often by completely different publishers since his death. Lin also had dozens of foreign editions. Not everything that he wrote got published, and it is entirely possible that we will see new editions of his Oz books, or his Lovecraftian poetry and fannish activity.
Between 1965 and 1987 he published over 50 books, most of them fantasy novels of one sort or another. Check here to find an excellent bibliography of Lin's books. (By the way, this is an incredible site with vast amounts of information available about dozens of science fiction and fantasy authors. It could keep you entertained for weeks.)
He wrote the kind of things that he liked to read, and his literary heroes were Robert E. Howard, Edgar Rice Burroughs, Howard Phillips Lovecraft, and James Branch Cabell. As an avid collector of swords and sorcery fiction in those days, I bought nearly everything he published between 1966 and 1982. After that he didn't seem to be writing the same kind of stuff, and I quit following his writings. In 1978 Hollywood almost made a Thongor movie. Movie Details
If Lin is remembered at all, it will be as a collaborator with L. Sprague De Camp on a series of new Conan novels and collections for Lancer and Bantam between 1967 and 1982. But he did much more important work as the editor of Ballantine's Adult Fantasy Series, which reprinted forgotten fantasy classics from the 19th and early 20th century. Lin was chiefly responsible for Ballantine reprinting the best of Lord Dunsany, James Branch Cabell, William Morris, Evangeline Walton (I knew her!--she lived in Tucson.) and several others. He also collected the best short fantasy he could find in numerous collections for Ballantine, and if he slipped a few of his own stories in here and there, who can blame him? I still have most of those books in moldering paperback editions.
For an excellent example of Lin's prowess as an essayist explaining the evolution of fantasy, check out this essay at Jessica Amanda Salmonsson's book store site. H. Rider Haggard and the Evolution of Lost Race Fantasy

Thongor vs. Conan
Since I never really knew Lin Carter, it's hard to say what area of fantasy he loved best, but I do know that he loved it all. His two favorites had to be H. P. Lovecraft and Robert E. Howard--Lovecraft, because most of his fannish output, the stuff that one does for sheer love of the material, is in the Cthulhu mythos, and Howard because he kept coming back to the barbarian swordsman archetype.
Although he collaborated on several Conan stories, Carter had his own barbarian swordsman named Thongor. Thongor's career paralleled Conan's as adventurer, mercenary, thief, and eventually king. Thongor had his own wizardly foes to vanquish. For about a year, he even had his own Marvel comic book--back before Marvel secured the rights to Conan. As sword and sorcery goes, it wasn't bad, and I still have the comics, though I think the novels are gone. If you love swords and sorcery, seek out a Thongor book or two. They taste great, but are less filling than the Conan stuff, and much better than the Conan knockoff novels that have been coming out from Tor in the nineties. Here's a list of the Thongor novels.
THE WIZARD OF LEMURIA. Ace, 1965. Revised edition published as THONGOR AND THE WIZARD OF LEMURIA by Berkley in 1969.
THONGOR OF LEMURIA. Ace, 1966. Revised edition published as THONGOR AND THE DRAGON CITY. Berkley, 1970.
THONGOR AGAINST THE GODS. Paperback Library, 1967.
THONGOR AT THE END OF TIME. Paperback Library. 1968.
THONGOR IN THE CITY OF MAGICIANS. Paperback Library. 1968.
THONGOR FIGHTS THE PIRATES OF TARAKUS. Berkley. 1970.
The Thongor books have also been published in other countries. If you'd like to take a look at them in French, click here.
See the Thongor comics covers and splash pages.
See a list of hard-to-find Thongor short stories.
Lin also liked to draw little maps of his fantasy worlds. Here are maps for Thongor's adventures.
---
Carter tried his hand at every type of fantasy story that he enjoyed, including straight science fiction. His Callisto series is a tribute to Edgar Rice Burroughs' John Carter of Mars (Barsoom) books. (See the maps of Callisto!) His Green Star Saga harkens back to Carson Napier of Venus--also a Burroughs creation. He also wrote several quasi-Pellucidarian novels with titles like JOURNEY TO THE UNDERGROUND WORLD and HUROK OF THE STONE AGE. His four Zarkon novels are a direct tribute to Doc Savage.

---
---
---
---
---
I went looking for material about Lin Carter on the web a couple of years ago. There was almost nothing to be found, but a poor photograph and some brief bibliographical information in various archives. There is a great deal more available now, but this site was the first to really cover Lin's life and writing career. I thought that such neglect was a shame, and so I have created this memorial to Lin Carter--an ordinary man among men, but a giant among writers and fantasy lovers. His deeds and his books will outlive him, if only in the form of the Gandalf award which is given every year for the best fantasy novel and also to a grand master of fantasy which he initiated at the World Science Fiction Convention in 1976.

Carter's favorite authors and inspirations included:
Speaking of Lin Carter's favorite authors, there are many sites on the Internet devoted to them. Recently I have found two absolutely fabulous sites with a good deal of information about him tucked into other information about H. P. Lovecraft and Clark Ashton Smith.
Here are some other things Lin would have liked if he were alive today.

There is much more to be said about Lin Carter, but I've said enough. Lin probably summed up his own career and life best in a couple of paragraphs that he wrote as part of the introduction to DISCOVERIES IN FANTASY (Ballantine, 1972). Things were going well for Lin in 1972 when he wrote these words about Ernest Bramah, Richard Garnett, Donald Corley, and Eden Philpotts:

Some writers are born before their time and produce stories of great charm, beauty, and power for which the world is not quite ready or which a readership has not yet evolved. The fate of such writers is most unfortunate. They live in obscurity and die in neglect, and their stories vanish into the limbo of lost books.
Although Lin achieved a fair amount of success between 1968 and 1982, he never really became a superstar and was looked on as something of a hack. Certainly his works have faded into the limbo of the lost and are hard to find today, chiefly because most of them were only published as cheap paperbacks. And yet when I compare his best stuff to what is being written by current fantasists in the 1990s, I have to say that I'd much rather read Lin Carter than David Eddings or Terry Brooks or Robert Jordan. He had a better imagination; he wrote clearer prose. His stories didn't bog down in 3000 page epics that never end. ***********************************************************************
Post Script: Some words by Lin Carter about his own life as a writer
---
************************************************************************
---
Buy Lin Carter's Books
A lot of Lin's writing is out of print but that doesn't mean you can't buy it and enjoy it for yourself. I have searched the internet to find places where his books are still available. And they are not expensive! They are also readily available in many used bookstores with prices in the $2 to $5 range for his old paperbacks.

Wildside Press. New editions of out-of print books.
Chaosium Games. Robert M. Price has collected much of Lin's Cthulhu-cycle fiction into such books as: THE XOTHIC LEGEND CYCLE and THE NYARLATHOTEP CYCLE. Fans of eldritch horror will find much of Lin's best work collected in the many volumes of the Cthulhu Cycle books from Chaosium.

Amazon Booksellers. They might be the world's largest booksellers, or maybe not, but they offer great value.

---
---
Let's have three cheers for Lin Carter
Hip hip hooray!
Hip hip hooray!
Hip hip hooray!
---
This page was created by Ken St. Andre , and was last revised on April 25, 2003. It will continue to be revised as more information about Lin Carter becomes available. If you would like to contribute to these pages, please let me know.--Ken
---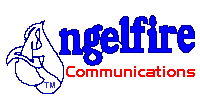 Email: vrooman@angelfire.com