THE BLESSING OF THE FIRSTBORN
"Shall I give my firstborn for my transgression, or the fruit of my body for my soul?" (Micah 6:7)
At the beginning of the year, I was also given a vision of a skylark standing on a brazen laver or caldron, which would impact America and Israel. In April 2005, God gave me a prophetic warning for the people of God, saying there is a demonic assault against the firstborn. I awoke to a vision of many logs floating down a river, such as one sees where there is a paper company or logging operation and the timber is being made ready for shipment. The Apostle Paul states that his imprisonment happened to him for a purpose likened to the transporting of building materials for the gospel's sake. "But I would ye should understand, brethren, that the things which happened unto me have fallen out rather unto the furtherance of the gospel." (Phil. 1:12). This phrase in Greek is like that of fallen logs. Paul could appreciate that because he was a master builder.
The Lord disclosed to me a new wave of revival, in which this timber will be used to build the universal house of God. This has to do with the rescue of the Firstborn, whom Satan is killing, or causing to have a negative influence upon the younger family members, and others. A defiling spirit can impact an entire household. But the godly person is referred to in scripture as "the salt of the earth." (Matthew 5:13-16) Firstborns tend to be influencial people, and should use this influence for God, and His kingdom. Did you know that almost all of the U.S. Presidents were either the first-born child or the first-born son in their families? Where is your firstborn? Do you feel that they are all God wants them to be? Pray for them!
Abortion counselors advise clients: If you abort this one, you can always have other children. There is only one firstborn, and yours is worth fighting for. You may have others, but if you sacrifice your firstborn, there will always be a significant loss in your life. It is sin in God's eyes to destroy any child, for God's word says: "Lo, children are an heritage of the LORD: and the fruit of the womb is his reward." (Psalm 127:3)
Jesus said: "Suffer the little children to come unto me and forbid them not, for of such is the kingdom of God.15 Verily I say unto you, Whosoever shall not receive the kingdom of God as a little child, he shall not enter therein. 16 And he took them up in his arms, put his hands upon them, and blessed Suffer the little children to come unto me and forbid them not, for such is the kingdom of heaven. (Mark 10:14)
The Lord wants to preserve alive the children, and to bless them. Many parents today have no concept of the value of their own firstborn child. Or that God has a position for them in His plans.
The Hebrew term for the firstborn is bekhor, meaning firstborn, or firstling. The word denotes the firstborn of humans or animals, (Exodus 11:5) and it is also applied to the firstfruits. (Exodus 23:16) The Hebrew root of bikkurim (firstfruits) is the same as that of bekhor (firstborn). The firstfruits are dedicated to God because the first of everything, including the firstborn of man and beast, belong to God. According to Exodus 2:29-31, the firstborn were the creation of Yahweh.
Sanctify to me all firstborn [males] The firstborn of all that open the womb of the children of Israel, both of man and of animal shall be for me.
(Exodus 13:2)

Of man and beast, reserved to himself by God Exodus 13:2,12-16; 22:29,30; 34:19,20; Leviticus 27:26; Numbers 3:13; 8:17,18; Deut 15:19-23; Neh. 10:36

The Dictionary definition:

birth·right (bûrth"rºt") n. 1. A right, possession, or privilege that is one's due by birth. See Synonyms at right. 2. A special privilege accorded a first-born. pri·mo·gen·i·ture n. 1. The state of being the first-born or eldest child of the same parents.
2. Law. The right of the eldest child, especially the eldest son, to inherit the entire estate of one or both parents.

THE FIRSTBORN: THE BEGINNING OF OUR DIGNITY, POWER & MIGHT

3 "Reuben, thou art my first-born, my might, and the beginning of my strength, the excellency of dignity, and the excellency of power..." (Gen. 49:3-4) The birth of our firstborn is the beginning of ones physical and spiritual strength of procreative powers. The Lord is grieved with the destruction of a life. In the Old Testament, when Israel fell into sin, and their minds became clouded, they entered into the senseless slaughter of their own children. Yet, Jeremiah the prophet states that Yahweh would never instruct a person to destroy their own child; for such a thing has never entered his mind." (Jer. 7:31, 19:5) It is not God's will that any should perish but that all should come to repentance. God forgives men and women in Yeshus aMashiach/Jesus Christ, when they repent and turn from sin. And yet in spite of the Lord' s forgiveness, there are many things which represent a loss in ones life and will remain so, unless these things are truly restored, according to God's promised spiritual renewal found in the bible in Joel 2.

One of these incredible "intents of God," is His intent for the firstborn. We would all like to experience the fulness of the fulfillment of God's intent "in a firstborn," if we could comprehend how awesome it is. Some have experienced the death of a firstborn child. Or their firstborn is not quite the person of godly influence which God intends them to be.

God speaks to those in Christ today through the blessings given in Gen. 49 to the sons of Jacob. There are condemnations concerning traits such as instability, cruelty, self will, and anger. Whereas characteristics such as true godly leadership, courage, the ability to show discretion and to judge with righteous judgment, are praised. The writer of I Chron 5 speaks of the sons of Reuben, the firstborn of Israel, who was also named in Genesus 49. The fact that Jacob's son Reuben was not born of his favorite wife, did not affect the fact that his son was nevertheless his firstborn, and as such stood to inherit the double portion. However in the prophecy to Reuben his father hides nothing of the character instability that gave place to the sin of incest, though he was his firstborn.

Such as Reuben was, he was nevertheless the firstborn of an entire nation of people--the firstborn of the sons or children of Israel. There was a loss in Jacob's life due to the behaviour of this son. In hope, the Patriarch had called him Reuben, meaning: "Behold ye a son!" In this name we see his desire that his firstborn be a "right hand man" of whom he could be proud. Instead his son's sin robbed Jacob/Israel of his dignity, power and might.
Gen. 49:3) "Reuben, thou art my first-born, my might, and the beginning of my strength, the excellency of dignity, and the excellency of power:" 4 "Unstable as water, thou shalt not excel; because thou wentest up to thy father's bed; then defiledst thou it: he went up to my couch." (Gen. 49:3-4)
The consequence of Reuben's sin so robbed the members of this family, that God's impartation of the knowledge of this sin and it's negative impact is part of the blessing of those who will come after, and particularly those living in the end times. (Genesis 49:3-4)
God cannot bless that which he has cursed. Israel/Jacob did not kill Reuben as was done in ancient tribal civilizations, but allowed him to live, repent and overcome the affects of the sin. Only through the blood atonement of Yeshua haMashiach/Jesus Christ, where Messiah was made a curse for every man, can true forgiveness and restoration come. In our Saviour we receive life from out of death, and the fulfillment of that which would otherwise be hopefully lost. God promised "Fruitful I will make you." And so He shall...
Blood lines or genetics shapes people physically. The other thing that shapes members of a family is influence. Reuben as the firstborn had influence in the lives of his brethren. Some feel that his use of his influence, in trying to save his younger brother Joseph from the betrayal of he and his brothers, Reuben's conscience was experieencing a spiritual awakening. The aged Patriarch Jacob however, did not restore the lost birthright to Reuben, but it passed to Joseph and then passes over the older son of Joseph, to whom custom would have dictated it go, and bestowed the Birthright Blessing upon Joseph's young son Ephraim, whom the prophetic word said would be greater.
Son of Jacob Genesis 29:32; 1 Chron 2:1
-Brings mandrakes (an aphrodisiac) to his mother Gen 30:14
-Commits incest with one of his father's concubines, and, in consequence, forfeits his birthright Gen 35:22; 49:4; 1 Chron 5:1
-Seeks to save Joseph from the conspiracy of his brothers Gen 37:21-30; 42:22
-Jacob's prophetic benediction upon Gen 49:3,4
-His children Gen 46:9; Exodus 6:14; 1 Chron 5:3-6; Numbers 16:1
V.3. 49:1 And Jacob called unto his sons, and said, Gather yourselves together, that I may tell you that which shall befall you in the last days. 49:2 Gather yourselves together, and hear, ye sons of Jacob; and hearken unto Israel your father. Reuben, thou art my first-born, my might, and the beginning of my strength, the excellency of dignity, and the excellency of power. Jacob speaks with deep feeling: Reuben, my first-born thou, my might and the head of my strength. He was the first-fruits of Jacob's vigor, both spiritual and bodily. In him the dignity of the priesthood should have been united with the power of the ruler.
THE FIRSTBORN IS GOD'S OWN CREATION
For You formed my inward parts;
You wove me in my mother's womb.
I will give thanks to You, for I am fearfully and wonderfully made;
Wonderful are Your works,
And my soul knows it very well.
My frame was not hidden from You,
When I was made in secret,
And skillfully wrought in the depths of the earth;
Your eyes have seen my unformed substance;
And in Your book were all written
The days that were ordained for me,
When as yet there was not one of them.


(Ps. 139:13–16 NASB)
THE FIRSTBORN: GOD'S REDEEMED POSSESSION
And you shall surely redeem the firstborn male. He will be redeemed at one month of age For value of five silver shekels… (Numbers 18:16)
child's redemption from service in the temple. For that service Levites were accepted in place of the redeemed firstborn. (Num. 3:45) This custom of redeeming the firstborn is preserved among Jews today. After 30 days, the father invites the Kohen to the house. The child is brought and shown to the Kohen. The father pays the Kohen a sum eqivelent to five sheckels. After receiving this redemption money the Kohen put his hands on the child's head and pronounced the Aaronic blessing.

This substitutionary service of the priest in place of the child did not free the child from the responsibility to live a holy life before God, it only designated the way in which that holy life would be lived out before the Most High.

THE PRIVILEDGES OF THE FIRSTBORN

The law forbade disinheriting the firstborn. (Deut. 21:15-17) The oldest sons share was twice that of any other son in the family. This may have been because the eldest child has a greater burden than the rest, often being called upon to assist his father, or to help look out for the other children. This child is the first to learn to help with all of the responsibilities of a family. When Elisha prayed for a double portion of the dying Prophet Elijah's spirit he was desiring to be considered by Elijah as his own son or successor. Under the monarchy the eldest son usually, but not always, as appears in the case of Solomon, succeeded his father in the kingdom. (1 Kings 1:30; 2:22)
Firstborn had authority over younger members of the household. (Gen. 4:7)
Received a double portion of inheritance. Deut. 21:15-17
Royal succession 2 Chron 21:3
Possessed an honorable distinction. Exodus 4:22; PS 89:27; Jer. 31:9; Romans 8:29; Colossians 1:15; Hebrews 1:6; 12:23; RE 1:5
Birthright sold by Esau Gen 25:29-34; 27:36; Rom 9:12,13; Hebrews 12:16
irthright forfeited by Reuben Genesis 49:3,4; 1 Chron 5:1,2
Birthright of Manasseh set aside Genesis 48:15-20; 1 Chron. 5:1
Adonijah 1 Kings 2:15
Hosah's son 1 Chron 26:10
UNUSUAL EXCEPTIONS CONCERNING THE FIRSTBORN

In the case of Ephraim and Manasseh, Jacob was lead by the Lord to bless the younger, not the elder of Joseph's two children. As the aged patriarch laid his hands upon the little boys and blessed them, Joseph observed that Jacob had his hands upon the younger to bestow upon him the double portion, and he put forth his hand to correct what he thought had been done in error. But Jacob said, I know it, I know it. He went on to say that Ephraim, whose name means "Dopuble fruitfulness," wouyld be the greater. But that each would become a great nation.

Gen 41:50 And unto Joseph were born two sons before the years of famine came, which Asenath the daughter of Potipherah priest of On bare unto him. 51 And Joseph called the name of the firstborn Manasseh: "For God", said he, "hath made me forget all my toil, and all my father's house." 52 And the name of the second called he Ephraim: "For God hath caused me to be fruitful in the land of my affliction."

Jacob and all his offspring move to the land of Goshen in Egypt with Joseph, and Jacob (Israel) is near death and Joseph brings his two sons Manasseh and Ephraim unto Jacob.

Gen 48:3 And Jacob said unto Joseph, "GOD ALMIGHTY appeared unto me at Luz in the land of Canaan, and blessed me, 4 And said unto me, 'Behold, I will make thee fruitful, and multiply thee, and I will make of thee a multitude of people; and will give this land to thy seed after thee for an everlasting possession.'

The Birthright Blessing goes from Jacob to Joseph's Sons. Jacob (Israel) in doing so, would carry over the Birthright blessing which God gave him at 'Luz'. Notice the phrase 'everlasting possession'? This means even unto the eternity. There is nothing here about divine rule, as that belongs to the tribe of Judah.

Gen 48:5 And now thy two sons, Ephraim and Manasseh, which were born unto thee in the land of Egypt before I came unto thee into Egypt, are mine; as Reuben and Simeon, they shall be mine. 6 And thy issue, which thou begettest after them, shall be thine, and shall be called after the name of their brethren in their inheritance.

In these verses, Jacob is bringing the sons of Joseph born to him in Egypt, into the National Name Israel. Manasseh and Ephraim are to be figured among the twelve tribes of Israel. Since Israel is the Covenant Birthright Name, this same name is delivered over from Jacob (also named 'Israel' by God), to Manasseh and Ephraim. God is giving us many hints at the conditions of 'names' dealing with heritage with this idea of Joseph carrying over the Name Israel.

Gen 48:13 And Joseph took them both, Ephraim in his right hand toward Israel's left hand, and Manasseh in his left hand toward Israel's right hand, and brought them near unto him. 14 And Israel stretched out his right hand, and laid it upon Ephraim's head, who was the younger, and his left hand upon Manasseh's head, guiding his hands wittingly; for Manasseh was the firstborn.

Now Israel (Jacob) had bad eyesight, but his right hand which is for the elder firstborn blessing was on Ephraim, the younger. Then came the blessing Promise from God given through Abraham and Isaac and Israel:

Gen 48:15 And he blessed Joseph, and said, "God, before Whom my fathers Abraham and Isaac did walk, the God Which fed me all my life long unto this day, 16 The Angel Which redeemed me from all evil, bless the lads; and let my name be named on them, and the name of my fathers Abraham and Isaac; and let them grow into a multitude in the midst of the earth."

ISRAEL AS THE FIRSTBORN NATION

The Lord said to Moses: When thou goest to return into Egypt, see thou doest all those wonders before Pharaoh, which I have put in thine hand: but I will harden his heart, that he shall not let my people go. And thou shalt say to Pharaoh: Israel is My son, even My Firstborn: And I say unto thee, Let my son go that he may serve Me: and if you refuse to let him go, behold I will slay thy son, even thy firstborn. (Exodus 4:22)

In speaking of the nation of Israel as Yahweh's firstborn, we see the concept of a collective "firstborn," made up of a body consisting of many members. Israel as Yahweh's firstborn, (Exodus 4:22) was entitled to special priviledges, occuppying a unique position among the nations. They would be the light of the world, or a light to the Gentile nations, whom the Lord would later redeem. It was a serious thing for anyone to try harm Israel, God's firstborn, or to try to prevent them from obeying the will of the Lord.

And all the firstborn in the land of Egypt shall die, from the first born of Pharaoh that sitteth upon his throne, even unto the firstborn of the maidservant that is behind the mill; and all the firstborn of beasts.(Exodus 11:5 KJV) Of Egyptians killed Exodus 11:5; 12:12,29; 13:15; Numbers 33:4

IDOLATROUS WORSHIP & THE DEATHES OF THE FIRSTBORN

"Wherewith shall I come before the Lord, and bow myself before the Most High God? Shall I come before Him with burnt offerings, with calves of a year old? Will the Lord be pleased with thousands of rams, or with ten thousands of rivers of oil? Shall I give my firstborn for my transgression, or the fruit of my body for my soul?" (Micah 6:7)

The sacrificing of ones child, particularly the firstborn is associated in ancient times with the worship of MOLOCH, or MOLECH (in Hebrew, with the doubtful exception of i Kings xi. 7, always " the Molech ") , the name or title of the divinity which the men of Judah in the last ages of the kingdom were wont to propitiate by the sacrifice of their own children. According to the Hebrew consonants it might simply be read " the king " (meek), an appellation for the supreme deity of a Semitic state or tribe. The traditional pronunciation (MoXb ), which goes back as far as the Septuagint version of Kings, probably means that the old form was perverted by giving it the vowels of bosheth " shame," the contemptuous name for Baal (q.v.). In I Kings xi. 7 (see above) it is the name of the god of the Ammonites, elsewhere called Milcom or Malcam; but it appears from 2 Kings xxiii. 10, 13 that the worship See Also: WORSHIP (i.e. " worth-ship,") of Milcom at the shrine set up by Solomon was distinct from Molech worship See Also: WORSHIP (i.e. " worth-ship,") , and the text should probably therefore be emended to the longer form (so the Septuagint). The phrase employed in speaking of these sacrifices is that of dedication" to make one's son or daughter pass through (or by means of) fire to (the) Molech " (2 Kings xxiii. ro; but elsewhere without the words " through fire " Lev. xviii. 21); and it appears from Jer. vii. 31, xix. 5; Ezek. xvi. 20 seq., that this phrase denotes a human holocaust,' and not, as some-times has been thought, a mere consecration to Molech by passing through or between fires, as in the Roman Palilia and similar rites elsewhere (on which see Frazer, Golden Bough, 2nd ed., ii. 4o sqq., 237 sqq.). Human sacrifice was common in Semitic heathenism, and at least the idea of such sacrifices was In 2 Chron. xxviii. 3 (parallel to 2 Kings xvi. 3) a single letter See Also: LETTER (through Fr. lettre from Lat. littera or litera, letter of the alphabet; the origin of the Latin word is obscure; it has probably no connexion with the root of linere, to smear, i.e. with wax, for an inscription with a stilus) is transposed in the phrase, changing the sense from " caused to pass through the fire " to " caused to burn with fire."

HOW SATAN IS USING THE LOSS OF THE FIRSTBORN TO ROB GOD'S PEOPLE OF THEIR JOY

For too long, Satan has used the loss of "the firstborn" to desecrate with suppressed grief, and guilt that lasts for generations. The concept of the preciousness of the life of the firstborn has been replaced in many societies by hedonism and pleasure loving selfishness. There's currently, and has been for many years, a wholesale slaughter of the firstborn.

Men and women across the globe readily sacrifice their firstborn children in hospitals and abortion clinics, seldom considering the tremendous loss that God feels about such a senseless sacrifice. Does it seem incongruous to you that the society that promotes the glories of sexual experimentation, is fueling a multi-million dollar industry, through which they incredibly prosper? It's a mystery the way in which deceived individuals make themselves the victims.

The scriptural concept of the firstborn is a law of God which is honoured by God and will be lived out in a life, even if forfeited by the parent or given up for adoption. Firstborns are never truly replaced. They have a prophetic purpose of God in our lives, which will be lived out. If they are robbed from us through death, we mourn them, but their significance never goes away. In time a person may have other children, but the firstborn remains sanctified forever in the heart.

THE VALUE OF THAT FIRSTBORN IN YOUR LIFE

Are you the parent or grandparent of a "firstborn" whose life you have been unable to have a part? Pray for the destiny of that firstborn child. Life doesn't go on as if nothing has happened upon the loss of the firstborn. Grief that is suppressed, and never dealt with surfaced in a multitude of other issues. How can you ope with it? As only you can! If the loss was due to a refusal to accomodate the life of the firstborn, repent of this. You may write a poem, paint a picture, or dance before the Lord, offering that little one to God. Acknowledge the significance of the firstborn before the Lord, to whom the firstborn is precious.

Teenaged girls are counseled by Planned parenthood to "abort" their firstborn infants for convenience sake, yet men and women will testify to the fact that a person never forgets their firstborn, and the loss of this child in an individuals life is a traumatic event. The conception of firstborn children is not always the blessing God intends. The destruction of the innocents is currently being used by ungodly family members in a Jezebelian revenge, extortion, manipulation and control of godly relatives. The ungodly husband, wife, son, or daughter, says: If you don't give me exactly what I want, I will abort your firstborn. Believers are living under witchcraft curses and spirits of their family members. Many baby boomer families with older teens and younger family members are torn, because their blended faamily entails younger family members subjected to the worst forms of sinful teenage family members still in the home. It amounts to mixing Christ with Belial. (mixture)

It's not God's will that any should perish, but that all should come to repentance. But He commands is people: Come out from among them, and be separate. Touch not the unclean thing, and I will be a Father to you, and you shall be my people. If you don't feel confident that you can discern God's voice, you need to develope your understanding of God's word so you can try the spirits to see whether they be of God. If you are in a family with an unsaved mate, and feel God wants you to stay, you must receive wisdom from God, as to how to protect younger family members. Keep them close to you, and discciple them in the word. Take them to church as often as you can, so they can be in fellowship with other believers.

Yeshua/Jesus wants to bless the children, both born and unborn, and to teach their parents and grandparents how to sanctify their children and grand-children, for the work of the ministry. He wants to challenge ungodly family members through anointed signs and wonders, just as Moses was told to do in the eyes of Pharaoh, to whom Moses was told to announce that Israel was God's firstborn, and he wanted His people released from bondage.

Does the tremendous significance placed on ones firstborn minimize the value of second, third, or fourth-born or other subsequent children? Certainly not! Because each and every child is precious in God's sight. Among the 12 sons of Jacob, each son possessed a significant position within the family.

Today, we could not imagine the loss, had Levi, Joseph or Benjamin been an aborted child. Joseph did not consider Ephraim or Manasseh any less valuable because their mother was of Egyptian descent, but recognized their importance in the plan of God.

THE BLESSING OF DOUBLE FRUITFULNESS

The Patriarch Joseph was a holy man of God, who sanctified himself for the express purposes of God. He was monogamous, having one wife in his entire lifetime. Ephraim (Meaning "Double fruitfulness") was the younger of two sons of Joseph and his Egyptian wife Asenath, who were born in Egypt. How many cry to God for the double portion. Yet there was a double fruitfulness that came to the life of Joseph from doing what was right before the Lord his God. His son Ephraim and older brother Manasseh were adopted by Joseph's father, Jacob. In Jacob's blessing of his grandchildren, in spite of Joseph's protest, Jacob preferred the younger son. This was unusual in that it was the custom for the older son born to Joseph and Asenath to receive the birthright blessing. (Gen. 41:50, 48:20)

The two sons are both included however, under the name of Joseph in a prophetic word for the latter days found in Gen. 49:22. The Lord has disclosed to me that we will see a major move of God's Spirit, concerning the firstborn. For He says: No longer will My people stand in prayer lines at the altar and hang their heads in rejection and shame and remorse, because they believe themselves to be unwanted. The firstborn will live forever in the bosom of the Father and God is revealing to people today, that special place prepared before the foundation of the world was laid, in Him for them. The Lord's people must not sorrow as other's who have no hope. God, as Heavenly Father, knows the pain of giving up His Firstborn Son. His own heart wept with an anguish that we will never fully comprehend. But we have all experienced this in a measure, every one of us, as the sorrow of the loss of a firstborn has touched our lives. Even as you laay your hands on that firstborn, it's mother, father, grandparents, God is going to prophesy of this ones destiny and do a miraculous work to protect them from the dangers which lie ahead. Fortify the firtborn who are new converts, because there's a coming onslaught of Satan, that is on it's way. We have prayed to the Lord saying: Revive us again! According to scripture, here comes the new wave of revival:
They shall come with weeping, and with supplications will I lead them: I will cause them to walk by the rivers of waters in a straight way, wherein they shall not stumble: for I am a father to Israel, and Ephraim is my firstborn. KJV
YESHUA/JESUS THE FIRSTBORN OF MANY BRETHREN

Because Yeshua/Jesus was the Christ, his resurrection is not, as previous raisings of the dead, an isolated occurrence, but in it the time of salvation promised in him, the new creation, dawns in an overwhelming manner, as a decisive transition from the old to the new world (2 Cor. 5:17; cf. v. 15). It is in this light too, that those passages are to be understood where Paul calls Christ the Firstborn, the Firstfruits, the Beginning:
...that he might be the Firstborn among many brethren (Rom. 8:29).
...but now haMashiach/Christ has been raised from the dead, the Firstfruits of those who have fallen asleep (I Cor. 15:20).
...who is the Beginning, the Firstborn from the dead, that in everything he might be the First (Col. 1:18).
In connection with the name Firstborn one is not to think here merely of an order of birth but, as may appear from a comparison with certain Old Testament pronouncements (as, for example, Exod. 4:22; Ps. 89:22), of an order of rank or dignity. To be sure, this name also indicates the relationship to others who in Romans 8:29 are called "many brethren."

As the Firstborn among those many, however, haMashiach/Christ not only occupies a special place and dignity, but he also goes before them, he opens up the way for them, he joins their future to his own. Now, while in Romans 8:29 the thought is of the glorification that is still to be expected, in Colossians 1:18 this position as Firstborn is related specifically to the resurrection, and this pronouncement is amplified still further with the words "who is the Beginning."

BEGOTTEN OF GOD AS JOINT HEIRS WITH MESSIAH

God did not abort Messiah, His Firstborn. He gave Him as a ransom for many, as our Great High Priest. His blood was poured out as the redemption price for all mankind. This substitution of the Holy One on our behalf, does not release us from the obligation of holy living. It enaables us to live godly in haMasiach/Christ Jesus. Through the power of His Spirit, He empowers us to live in godliness througgh Christ Jesus. Yeshua haMashiach/Jesus Christ is the firstborn among many brethren. (Romans 8:29) Through the new birth, we become joint heirs with hamashiach/Christ, and receive the portion of the Firstborn.

John 3:3-8 3 In reply Jesus declared, "I tell you the truth, no one can see the kingdom of God unless he is born again."
4 "How can a man be born when he is old?" Nicodemus asked. "Surely he cannot enter a second time into his mother's womb to be born!"
5 Jesus answered, "I tell you the truth, no one can enter the kingdom of God unless he is born of water and the Spirit. 6 Flesh gives birth to flesh, but the Spirit gives birth to spirit. 7 You should not be surprised at my saying, 'You must be born again.' 8 The wind blows wherever it pleases. You hear its sound, but you cannot tell where it comes from or where it is going. So it is with everyone born of the Spirit." NIV
Jesus was begotten by God's Holy Spirit; and each child of God is begotten by the same Spirit. Our conception as a child of God begins in a different way, but it is just as real as Jesus' conception. We experience it as we allow the word of God to be planted in our hearts. There the Holy Spirit brings the seed of the kingdom to life as he regenerates God's life in us.
Romans 8:17 17 Now if we are children, then we are heirs-heirs of God and co-heirs with Christ, if indeed we share in his sufferings in order that we may also share in his glory. NIV

Titus 3:3-7 3 At one time we too were foolish, disobedient, deceived and enslaved by all kinds of passions and pleasures. We lived in malice and envy, being hated and hating one another. 4 But when the kindness and love of God our Savior appeared, 5 he saved us, not because of righteous things we had done, but because of his mercy. He saved us through the washing of rebirth and renewal by the Holy Spirit, 6 whom he poured out on us generously through Jesus Christ our Savior, 7 so that, having been justified by his grace, we might become heirs having the hope of eternal life. NIV

1 Corinthians 12:13

13 For we were all baptized by one Spirit into one body-whether Jews or Greeks, slave or free-and we were all given the one Spirit to drink. NIV

Acts 2:38-39

38 Peter replied, "Repent and be baptized, every one of you, in the name of Jesus Christ for the forgiveness of your sins. And you will receive the gift of the Holy Spirit. 39 The promise is for you and your children and for all who are far off-for all whom the Lord our God will call." NIV

THE PRIVILEDGE OF FIRSTBORN STATUS IN haMASHIACH/CHRIST

"Who is the image of the invisible God, the firstborn of every creature. For by Him were all things created, that are in heaven, aand that are in earth, visible and invisible, whether thrones, or dominions, or principalities, or powers: all things were created by Him and for Him. And He is before all things, and by Him all things consist." (Colossians 1:15)
And by him we cry "Abba, Father" (Romans 8:15). Abba is an Aramaic word that is quite intimate, and might more accurately be translated "Dad" or "Daddy".

Galatians 3:26-29

26 You are all sons of God through faith in Christ Jesus, 27 for all of you who were baptized into Christ have clothed yourselves with Christ. 28 There is neither Jew nor Greek, slave nor free, male nor female, for you are all one in Christ Jesus. 29 If you belong to Christ, then you are Abraham's seed, and heirs according to the promise. (NIV)

As God's child, we become fellow heirs with Christ.

Galatians 4:6-7

6 Because you are sons, God sent the Spirit of his Son into our hearts, the Spirit who calls out, "Abba, Father." 7 So you are no longer a slave, but a son; and since you are a son, God has made you also an heir. NIV

"Therefore, brothers we have an obligation – but it is not to the sinful nature, to live according to it. For if you live according to the sinful nature you will die, but (if you live) by the Spirit…you will live (Rom 8:12-13).

Romans 8:28-29

28 And we know that in all things God works for the good of those who love him, who have been called according to his purpose. 29 For those God foreknew he also predestined to be conformed to the likeness of his Son, that he might be the firstborn among many brothers. NIV Psalms 103:13

As a father has compassion on his children, so the LORD has compassion on those who fear him; NIV Psalms 91:14-16

14 "Because he loves me," says the LORD, "I will rescue him; I will protect him, for he acknowledges my name. 15 He will call upon me, and I will answer him; I will be with him in trouble, I will deliver him and honor him. 16 With long life will I satisfy him and show him my salvation." NIV John 1:11-13

11 He came to that which was his own, but his own did not receive him. 12 Yet to all who received him, to those who believed in his name, he gave the right to become children of God- 13 children born not of natural descent, nor of human decision or a husband's will, but born of God. NIV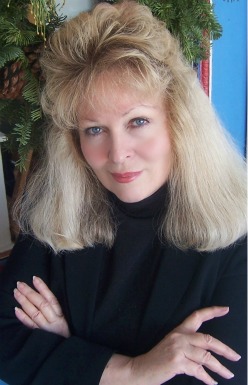 Tom & Alana Campbell 5214 South 2nd Avenue Everett, Wa 98203-4113 Telephone (425) 252-2981