Tales From The Crypt: GM A-Bodies

A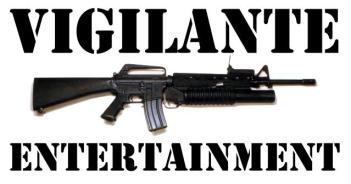 Production
A horrific sight with another relic of an era long gone: muscle-era GM A-bodies on jackstands. This is a common sight in salvage yards like Pick-A-Part, Seven Days, or U-Pull-It, since a majority of these A-bodies seen on this page are often rebuildable or serve as viable projects. From my perspective, to the salvage yard, it's just part of making a living everyday, but to the enthusiast, these vehicles do not belong in a self-service wrecking yard, and the end result is economic chaos, when "driveable" oldies sell for a lot more than average. This has occured with the Chevelle SS, GTO, 442, and GS/GSX. This leads to repercussions in which "glass ceiling" pricing is the norm, and often, robs the hobbyist of the availability of parts cars and/or project cars. The pics seen were snapped during one of my "missions" into the salvage yard, and what is seen is horrifying and a sad sight. If I had the financial backing to operate a resto facility/specialty yard, I would purchase these A-bodies and either part out the beaters, and sell off viable projects and/or restorables. Have a look at the intro on the other page, since it details the Houston area self-service salvage yards. Anything described on either page is based on personal experience and what is seen behind the fence of a salvage yard.
Here are some pics, and they speak for themselves.


Here's a 1967 Chevelle, which has been vandalized by scavengers. (Al McKenzie wouldn't be pleased with seeing 1967 Chevelles facing the death penalty.) This is typical with salvage yard customers, in which salvagable components are treated like s**t and abused. Some idiot ripped the RH fender and swiped the RH door, and after looking under the hood, a 230 six cylinder, coupled to a Powerglide reside between the frame rails. When I first spotted the Chevelle, the car was still intact, but over a 2 month period, the carcasses decay, and either vandalized/dismantled. Look at the other pic on the lower right hand side, which was recently snapped. After this pic was snapped, the Chevelle will be crushed and recycled, after a fresh row of cars will take its place.

Here's the rear shot, in which I salvaged the taillight housings. There was no back window, and when looking in the trunk, the floors were corroded with "body cancer." If I had saved this car, I would have done the bodywork,, and yanked the 230/Glide out of the car. Not all classics can be saved, but oldies that often show up in the salvage yard are a "latinum mine".

The LH door was history, but this car would have been saveable. It's a shame to find the same car selling for over $3000 even if this one would have sold for $600.
Solid (the first day)
A few weeks later...
A 1966 Chevelle sedan, with a 230/3-speed Saginaw. The body is straight, and more often, other bodystyle variants of the same model are still available. Back then, 4-doors and station wagons weren't considered viable projects, and served as throwaway fodder. Look at the pics of the 1966 Chevelle sedan, which details the grim reality with the self-service wrecking yard. Grab anything, while you still can.


After spotting the Chevelle, the RH vent wing, rear taillight housings, H/L doors, and rear bumper were salvaged. What a sad sight for a lesser appealing bodystyle.
10/2/99 update: the Chevelle in the pic is now missing the rear deck, front bumper, hood, taillight housings, and rear bumper. Look at the pic at the upper right. One thing that is noticeable in the pics of the 1966 and 1967 Chevelle is that the trunk lock was mutilated, and chiseled off, and this is common with decklids, since the trunk is the first place that is scavenged the most, besides the rear seat.

Station wagons are becoming scarce, and this 1969 Chevelle Concours didn't make it to the demolition derby; it ended up on stilts instead. Under the hood, a 350, with 041 heads (RPO L48), and aftermarket A/C. A York compressor was found under the hood, and this Chevelle had an aftermarket A/C unit, since this wagon was originally a non-A/C car.

10/2/99 update: the motor, as well as the frame mounts, was recently pulled, and the front clip is partially picked. The front header panel, front bumper, grille, and interior were scavenged. Station wagons are becoming more difficult to locate, and often, end up as rust buckets or demolition derby fodder.


Some scavengers have destroyed the tailgate, and pulled the reverse light housings for an El Camino. The rear lighting is similar to the El Camino, and so is the frame assembly, which makes it a bolt-in for the El Camino chassis. Both bodystyles shared the same frame, and it's not too often that the whole frame is pulled from a Chevelle or Nova (GM F and X cars used a bolt-on subframe, and these subframes are popular with IFS conversions).

Even the First Generation Monte Carlo is a latinum mine, since front discs were standard equipment. This includes 1969-72 Grand Prixs as well. After this pic was snapped, the front discs were snatched (less rotors).

This ain't a pretty sight. BOP A-bodies even show up in the salvage yard, and some scavenger pirated the front fenders. The front bumper is rare, for a 1970 Cutlass. The front and rear bumpers are one-year only items, which makes certain model years a hard target for those that desire economic gain to earn a profitable venture. Sadly enough, this Cutlass was put to death a few weeks after this pic was snapped.

Even OEM A/C suitcases, which hang from the firewall, are pirated, since OEM units are sought after by concours restorationists. Someone made off with the suitcase, but forgot to take the heater core. For a complete A/C package, always salvage the suitcase and heater core together, as well as any other ventilation ducts inside the vehicle. One will note that this Cutlass came with front drums, instead of the optional discs. Disc brake assemblies on these A-cars are sought after, and pirated, since a majority of popular GMs (Chevy II/Nova, A-body, and first generation F-cars of 1967-69 vintage) came with front drums. For more info, go to this site. At one time, I salvaged a front disc brake assembly from a BOP A-body (less rotors), detailed it, and resold it at a swap meet for $175. I was asking $200, but complete spindle assemblies run for less than $100. This is a lower-cost alternative instead of ordering from Stainless Steel Brakes or MP Brakes. Like it or not, classic A-bodies are the prime target for budget disc brake swaps, and another thing: not all pirates would snatch the power booster or plumbing (e.g. hard lines), unless if the brakes were swapped onto a 1964-72 GM A-body. From my personal experience, front discs on an early A-car, as well as the 1969-72 Grand Prix or Monte Carlo, always disappear first from these cars once they are in the field. Get them first before greed strikes!!!!!!!!! Want to see the real thing?

The 1971 Cutlass hardtop seen already had both spindles pirated, and after looking at the frame, the Cutlass had factory discs. The prop valve, vacuum booster, and master cylinder are still intact, which should always be pirated whenever doing a disc brake swap on 1972 and earlier A-bodies. A couple of weeks after this pic was snapped, the Cutlass was removed from the inventory and crushed.

The bottom pic shows the tail section, hacked off, for grafting to another Cutlass or 442. Also, the decklid is pirated, if the sheetmetal is straight and fresh. Not just front disc brake assemblies are sought after; this includes rust-free sections of a motor vehicle. Seeing old A-bodies in the wrecking yard is a sad sight, and from my perspective, these cars are saveable and serve as parts cars. Sometimes, the cars are cut up, because not all reproduction companies stock repro sheetmetal. I have seen a 1968 Buick Skylark hardtop coupe with the entire LH side, from the B-pillar section back, hacked, and from viewing this pic, sheetmetal that is straight and rust-free are often butchered. Since the Cutlass is a 4-door, not too many enthusiasts would consider 4-doors a hot commodity like their hardtop counterparts, since there are no reproduction parts available yet, like doorskins and trim. Another thing is that some 4-door components are exclusive, like the rear backlite and door glass. This might be worthwile to one restoring or refurbishing a 4-door, and often, 4-door vintage A-bodies show up frequently whenever I hit the salvage yard on weekends.

From looking at the pics, this would be a focal point in which oldies should be saved. To some, this might be the usual routine of the wrecking yard in which vehicles are crushed and recycled, or serve as a profitable or a turning point in which economic gain is likely.

Not many people consider 4-door A-bodies as projects, and this 1965 Buick Special is still solid. The striptease will begin after solid vehicles are displayed, and there are plenty to salvage. For all of you Gran Sport or GS restorers, this might be the only way to find second-hand items for that needed component to complete a restoration.

Want to see a real nightmare?


Look at the 1965 Oldsmobile F85 sedan carefully. The cowl section was hacked, since someone wanted a rust-free cowl section for a 442 resto. In some cases, some oldies are cut up, and grafted onto restorable projects. Not all reproduction companies stock fresh sheetmetal, and often, oldies that end up in the yard would end up like the F85 seen above. Rusted-out cowls are sought after, and classic A-bodies have been known to rust beneath the windshield. I ended up salvaging the rear taillights, and the piece of stainless between the taillights, as well as the interior door handles, and sold them at a swap meet a few weeks later, all for $60.00.

The GTO is now a glass ceiling commodity, and if one was to build a clone, this 1965 Pontiac Tempest pillared coupe did not end up as a viable project, but a death row inmate. Everything was picked clean, and like other salvage yard property, displayed and crushed/recycled. This is where new Hyundais and Oriental imports originate as, salvage yard property.

Here's the remains of a 1968 Cutlass ragtop. The car was on display, and in this case, the body will be crushed, except for the frame, which will be salvaged.



A rare sight. This is a scaverger's dream, finding a 1972 Chevelle hardtop with front disc brakes. Most of the Chevelles that I have pirated parts from will always have front drum brakes, and this Chevelle was the first one that I have seen with front discs. I have seen BOP A-bodies, a Chevelle station wagon, and a couple of El Caminos with front discs, but hardly, a Chevelle hardtop or sedan. The body is way beyond restoring, and shouldn't have been displayed for stripping (sorry, not the other kind of stripping). The bottom pic was snapped later in the day, and everyone knows what happens to front discs on 1972 and older A-bodies (includes 1974 and older X-cars, as well). Finders Keepers -- Black Gold::Losers Weepers -- Gray Lead.

The long-awaited sequel to this page is finally here. Click on this link to access newer pics:

(6/18/00 update): Here's the third installment, which details the Capital of A-Body Death Row in Houston:

(9/23/01 update): A newer section without the sci-fi theme:

(7.21.02 update): Due to a 6 month delay, the long-awaited 2002 edition has been published. Here'e the link:

(10/5/01 update): This may not be another addenum to this website; it concerns an art car project, as part of a community outreach program:

As of 10/4/01, funds are being raised for a proposed art car that will make its debut at the 2002 Art Car Ball and Parade in Houston, TX. PayPal is also accepted, since funds for maintaining the art car will be used for future salvage yard missions, to author newer sections of this website. Click below to contribute funds:

Copyright 1999 - 2002 LSC Publications. Anyone is welcome to "borrow" any of the images, and this page should serve as a testament to the ongoing awareness of salvage yards and/or arbitrary and capricious acts that are insurmountable. Contact COVA/CVAG for more information, since they are here to educate the public about unfair vehicular laws in all 50 states.

Chevelle (and A-car) Online Interchange Manual
Chevelles on Screen
My Chevelle Memories Page
Death Row GM X-Bodies
Yard Tips
WestFest: The End of a Montrose-Area Tradition?
FastCounter by bCentral
Accessed
times
---
This Chevelle / El Camino site is owned by The Emissary.
[ Next Page | Skip Next | List Next 5 | Random Link ]
---