Full of dreamy eyed wonder......

Ever ready for a new experience, school days began without a tear.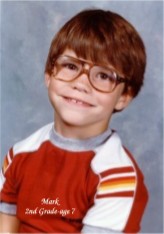 ...and, with our litter of Weimaraner Pups in 1982, Mark almost seven here.
100% Boy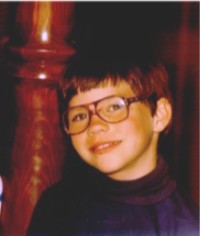 Mark's birthday always fell during the time for the Houston Livestock Show and Rodeo, so while he wasn't really the "cowboy", many of his birthday celebrations included going to the rodeo, hence, on his birthday, often he wore western attire. He did like to ride horses, and here he is pictured on his Uncle Allen's horse in Florida.


Scouting became a big activity at age 12.
This pic was taken just after he joined Boy Scouts.
Mark continued with scouting through Life Scout,
stopping his scouting activity just short of his
Eagle Scout status at 16, with only a service project
away from that highest rank. Interest in other activities
and GIRLS took over about then.