Halloween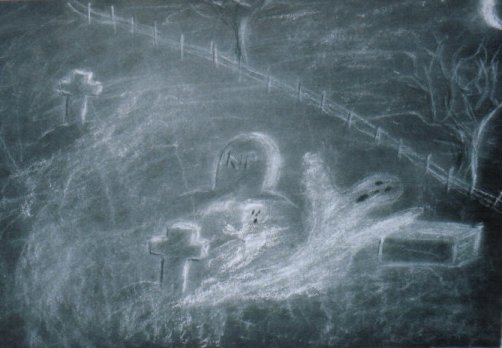 ~~~~~~~~Hi and Welcome to my website!! Stay and haunt a while!! ~~~~~~~~
~~~~~~~~There's plenty to do here...~~~~~~~~
Read some facts about Hallowe'en, witches and Hallowe'en traditions
Enjoy the spooky stories
Read some poems.... a couple of which are by me, and one is by my younger daughter
Try one of the tasty recipes for Hallowe'en
Take a tour of my virtual Haunted House
Most of all, have fun here!!!
And please come visit us again!!
My Pages
Origins Of Halloween
Halloween Poems
Halloween Poems 2
Witches
Traditions
My Haunted Guestbook
The Haunted Cottage
The Old Woman And Brad
The Toll House
Carandini
Recipe - Skull Cake
Recipe - Mulled Wine
Recipe - Pumpkin Soup
Links
Hauntings
Haunted House
How To Survive A Scary Movie
My Own Personal Website!!
My other Halloween page!!



HALLOWE'EN by Kathryn Jackson

Isn't it fun
To be looking so scary
That you shiver and shake
In your boots
To be dressed up as witches
Or scarecrows or ghosts
Or in terrible
Skeleton suits?

Isn't it fun
With the dark trees all bare,
And the frightened moon
Staring between,
To be out in the night,
And to be such a sight,
When it's shivery
Dark Hallowe'en?





recipes, information and much more!">
------ snip ------ ------ snip ------
Email: flower_fairy_2004@hotmail.com