SIMON LeBON IS NUMBER ONE!
<!-onMouseover Link CSS Script-© Dynamic Drive (www.dynamicdrive.com). For full source code, installation instructions, 100's more DHTML scripts, and Terms Of Use, visit dynamicdrive.com-->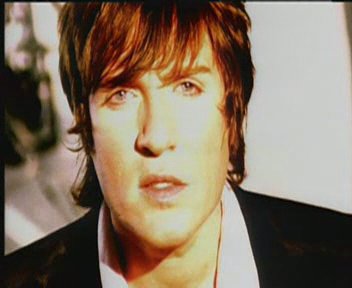 *PLEASE NOTE, IF YOU'RE USING INTERNET EXPLORER YOU MAY HAVE TO WAIT A MINUTE BEFORE THE MAIN TEXT AND BOX "FLY" IN!* (Netscape users, click here to read the main text, as it doesn't show up in Netscape browsers.)
Last
on JULY 13, 2006.
SEPTEMBER 11, 2001 - MY THOUGHTS (WE WON'T FORGET!!)
Hello, everyone, welcome to my SIMON page! Sorry not much here, but I really haven't been having any time to update recently. I have to be honest, truthfully, I don't think this site will be updated any new pages anytime soon, but there's still some things you can look at in the meantime. I have restored most of the pics that do not show up in Internet Explorer (luckily I had the images saved on floppy disk). I decided to update this section because of that situation (pics not showing up). Also, most of the pop ups are gone (hooray)! Not only were the pop ups annoying, but they were also causing some of the commands not to work. The last time this site was really updated was back on December 3, 2002. I am not adding anything new at this point. I just fixed photos that were not coming up (there are still some that do not appear and that's being worked on). I did, however, update the SIMON link section so now the links work there. I hope you will enjoy what is here and have fun!
This site is best viewed in
BACK TO PRINCESS STARR'S DURAN DURAN PAGE (CLICK THE ABOVE PICTURE)
People have visited this page since JANUARY, 1999! (If the numbers don't show up for some reason, it was 926! I now have a new counter.)
This is how many people have visited since its new move to Angelfire on July 7, 1999!

PLEASE SIGN MY GUESTBOOK! I CHANGED IT AND IT NOW WORKS! :)
View My Guestbook
Sign My Guestbook