My Other Pages
Click here to see my original drawings.
Click here to see more drawings.
Click here to see more pics of me.
Click here to see pics of my family.
Click here to see pics of John.
Click here to see pics of my pets.
Click here to see my webring page.
Feel like you're being watched?

Maybe you're PaRaNoiD...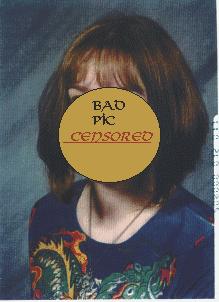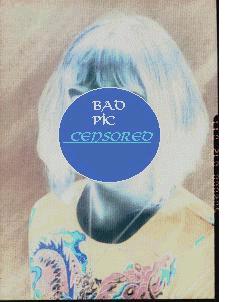 ABOUT ME

Sports I've been in-
Gymnastics, TaeKwon Do, basketball, and currently in Danceline.

Favorite Athletes-
Dorsey Levens, Brett Farve, Antonio Freeman, Travis Jervey, John Stockton, Jeff Hornecek, Kevin Garnett, Pete Sampras, Andre Aggassi, Michael Chang, Dominque Dawes, Shannon Miller, Vanessa Alter, Blaine Wilson, Jon Roethlisberger, Tony Hawk, and even though I'm a Packer Fan, I have a lot of respect for Chris Carter..I think Carter should come to the Packers... He needs to be on a winning team. Robert Smith is hot!

Favorite NFL Team-

Green Bay Packers!!!!

Favorite NBA Team-

I kinda like the Timberwolves and the Utah Jazz. Stockton is underrated in my opinion.

Favorite music-

Anything but country!!! I like Limp Bizkit, KoRn, Blink 182, Offspring, Fatboy Slim, Green Day, TLC, Eve 6, Hole, Garbage, Kittie, Sisqo, 3EB, Collective Soul, Lauren Hill, 702, Destiny's Child, Blaque, GOB, No Doubt, Lit, Vertical Horizon, Republica, Eagle Eye Cherry, Buckcherry, and last but not least, Godsmack. Wes Borland and Fred Durst are FINE!!! So is Blink 182 and Eminem.

Favorite Songs-
"Nice Guys Finish Last"-Green Day
"Good Riddance (Time of your life)"-Green Day
"The Pretty Things Are Going to Hell"-David Bowie
"Jumpin', Jumpin'"-Destiny's Child
"Higher"-Creed
"Cowboy"-Kid Rock
"Changes"-2Pac
"California Love"-2Pac & Dr. Dre
"Guilty Concience"-Eminem & Dr. Dre
"N2Gether Now"-Fred Durst & Method Man
"Break Stuff"- Limp Bizkit
"Freak On A Leash"-KoRn
"I Think I'm Paranoid"-Garbage
"Push It"-Garbage
"Stupid Girl"-Garbage
"Paint It Black"-GOB
"Loosing My Religion"-REM
"No Scrubs"-TLC
"Whatever"-Godsmack
"Fly Away"-Lenny Kravitz
"Ready To Go"-Republica
"New"-No Doubt
"Bitter Sweet Symphony"-The Verve
"Heroes"-The Wallflowers
"Adam's Song"-Blink 182
"Minority"-Green Day
"Don't let it bring you down"-Annie Lennox
"Scum of the Earth"-Rob Zombie
"Original Prankster"-Offspring
"Jump Around"-House of Pain
"Ends"-Everlast

Favorite Soundtracks-

Set It Off, The Craft, Godzilla, Stir Of Echos, and Stigmata

Favorite Magazine-

Circus, Sci Fi, and UFO

Favorite activities/hobbies-

Going on computer, being around people I care about, drawing, sports, listening to music, watching movies/tv, picking on my brother (Sorry Mike), and I love eating and sleeping! I love chinese food and being around animals/pets.

Favorite movies-

The Craft, The Haunting, Arlington Road, The Pest, Enemy of the State, Independence Day, Strange Days, Foxfire, Contact, Communion, Roswell, The Usual Suspects, The Net, Face/Off, Speed, Stir of Echos, Stigmata, The Skulls, The Stand, MIB, Set It Off, American Beauty, Progeny, Fear, The Silence of the Lambs, What Lies Beneath, Gladiator, T2:Judegement Day, Crouching Tiger-Hidden Dragon, Princess Mononoke, and Hackers.

Favorite Actresses-

Angelina Jolie, Clea Duvall, Robin Tunney, Fairuza Balk, Angela Bassett, Jada Smith, Gillian Anderson, Drew Barrymore, Cheri O'Terri and Jodie Foster.

Favorite Actors-

Johon Travolta, John Leguiziamo, Chritopher Walken, Joaquin Phoenix, Russell Crowe, Kevin Spacey, David Duchovony, Skeet Ulrich, Mel Gibson, Warren Beaty, Jackie Chan, Will Ferrell, Chris Katan, David Spade, Jim Carrey, Gary Sinise, Omar Epps, Keanu Reeves, Seth Green, Antonio Banderez, Will Smith, Ryan Phillipe, Robert Patrick, Ben Stiller, Paul Walker, All 3 actors of The Lone Gunmen (from the X-Files), Josh Hartnett, Jimmy Fallon, Gabriel Byrne, Benicio Del Toro, Kevin Pollok, and Mark Wahlberg. I think all the ladies will agree with me that most of these actors are HOT!!!!!!!!

Favorite TV Shows-

The X-Files, The Simpsons, Seinfeld, SNL, Frasier, Late Night with Conan O'Brien, The Tonight Show with Jay Leno, Malcolm in the Middle, Jackass, and Daria.

Favorite Pets/Animals-

Cats, Dogs, Fish, and my cute little crabs!


Nessa's Hot Guy
Conan O'Brien
Ok, ok... Maybe you don't think Conan is all that... But I do! He is so handsome! If there was one person in the world I'd want to meet it would be him. And he's Irish! He is the funniest man ever! Andy Richter is a close second. Andy Richter is cute too, but nothing compared to Conan. If you want to see Conan, watch Late Night with Conan O'Brien, which is on M-F after Jay Leno. It's sad for me to say, that Andy Richter (Conan's spunky sidekick) is leaving the show after 7 years. I'll miss you Andy!

Heather and Megan's Anime Reviews!! It's a great site!
Heather's personal website
Megan's personal website
Click here For Barbara's (TRIGODESS) Webpage. It will soon have ufos, mermaids, fairies, unicorns, and much more!
More links coming soon.

This page is still under major construction, so please come back soon! I have yahoo messenger now so if you'd like to say hi my id is: nessaphobic Buh-Bye! -The Loch "Nessa" Monster