Rod Serling's Night Gallery
Click here if you don't want to hear Night Gallery open narration.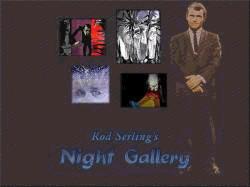 Rod Serling created and hosted The Twilight Zone. When the CBS program went off the air in 1965, the writers and directors went to a new CBS series to be called Wild Wild West and Rod Serling went to other projects, including narration for Jacques Cousteau tv broadcasts. When Wild Wild West left the air in 1970, Rod Serling was ready to try something new. Night Gallery would be similar to The Twilight Zone, with episodes tending more toward horror and the macabre. But there were still episodes with elements of mystery-suspense, fantasy and science fiction (in one episode, Mission Control hears astronauts scream after feverishly working on something. The camera pulls back to see what it was: a giant mousetrap).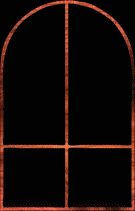 The episodes were originally 1 hour long, consisting of 2 or 3 main stories (each represented by a wierd painting or sculpture in the night gallery), and various shorts. Serling hated the humorous shorts, which were added at NBC's insistence to compete with the higher-rated tv series "Love American Style" (which still shows occasionally over on TV Land channel), and were nonetheless popular with fans. The Sci-Fi channel has the half-hour version of reruns, which each consist of a main story and a short, as well as episodes of "The Psychiatrist" retitled with Night Gallery credits. For a collection of paintings used in the Night Gallery (and comments on the Psychiatrist episodes), check out: www.nightgallery.net, an unofficial website. Night Gallery originally aired 12-16-70 to 8-12-73. In addition to people from the original Twilight Zone series, Rod Serling also used a former actor-turned-director from the recently cancelled Star Trek tv series, Leonard Nimoy (Spock), and a new kid who was directing Columbo episodes named Steven Spielberg. Nimoy says of his directing debut there, "It was theatrical, adventurous & unpredictable." Starting on 2-11-73, Jack Webb (creator of Dragnet and Project UFO tv series) also tried a series on NBC to complement Night Gallery called "Escape," a suspense anthology that originated on radio, but it only lasted 4 episodes.
For a complete description of the 1969 pilot movie, click here
The scripts for some Twilight Zone and Night Gallery episodes that were never done have been filmed recently. One was "A Town Has Turned To Dust," (1998, see video below) based on a true story from the 1950s or 60s, in which a black man was lynched for whistling at a white woman. Serling changed it to a story set in the old West, but the network still refused to let him film it back then.
He also wrote the first draft of the movie script for Planet of the Apes (so that's why the camera pulls back right at the end to show what Charlton Heston sees on the beach...)
Night Gallery episodes are sometimes scheduled for broadcast on Encore's Mystery Channel for 1 or 2 hours, repeated sometimes between 3:00 to 6:00 AM, depending on late night schedule, starting September 2, 2002. The last broadcasts on the Sci-Fi channel were in September, 2000
(any times shown are EST, some ep titles not available) either full-length hour eps, or 2 edited 30 minute episodes. 2nd title is sometimes a short:

Any episode titles are included on the Mystery Channel page
No episodes are scheduled this month. Previous nights episodes (2004)
Previous year's broadcasts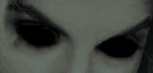 "Call out the giants and the werewolves and the spirits of those trees who are on our side. Call the ghouls, and the boggles, the ogres, and the minotaurs. Call the cruels, the hags, the spectres, and the people of the toadstools." If you like Lord Of The Rings or Star Wars, check out The Chronicles of Narnia...Aslan is on the move


From The Sci-fi channel's website in Spanish:
GALERIA NOCTURNA
Rod Sterling es el inusual presentador de esta serie de antología que reune un interesante conjunto de macabras historias, que cuenta con dramatizaciones tan reales que lo harán saltar de su asiento.
GALERIA NOCTURNA (with photos)

* * * * *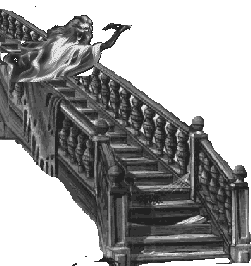 Join Rod Serling for his "other" classic anthology series, concentrating on the macabre, the supernatural, and other stories of horror. For Twilight Zone broadcast listings, go to The Twilight Zone
Some of the movies & tv series of Rod Serling are available, but none of the Night Gallery episodes so far:

Night Gallery - Season 1 is available from Amazon.com (these are the original hour-long episodes, not the cut-down 30-minute ones)

Town Has Turned to Dust (1998)
In the Presence of Mine Enemies (1997)
Encounter With the Unknown (1975)
UFO's: It Has Begun (1973)
Assault on a Queen (1966)
Seven Days in May (1964)
Requiem for a Heavyweight (1956)
Rod Serling: Submitted For Your Approval (1998)
Night Gallery (1969)

If the title you want is not available, simply follow Amazon.com's instructions to be emailed when your request is again available. For Twilight Zone videos go to The Twilight Zone page link above.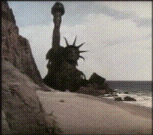 Planet Of The Apes" done as a Twilight Zone episode (Rod Serling intro & parting comments, on the beach)


Click here for Ghosts
Return to MonsterVision or Sci-fans.com

Trivia, courtesy Internet Movie Database
* Conceived as an updating of the "Twilight Zone" concept, Serling reportedly began planning the series soon after "Twilight Zone" was cancelled in 1964.

* Two segments, and possibly a third, were directed by a young Steven Spielberg. According to the book, "Rod Serling's Night Gallery: An After Hours Tour", Spielberg was scheduled to direct the 1971 vignette "A Matter of Semantics" starring Cesar Romero. Those involved with the production are unclear in their memory as to whether Spielberg actually directed the piece, which was ultimately credited to Jack Laird. At least one actor involved in the 2-minute mini-episode recalls a director who more closely fits Spielberg's description than Laird's.

* Beginning with the second season, and despite Serling's objections, the producers began to insert brief 1-3 minute "blackout comedy" sketches in between main segments of some episodes, usually when an episode was running short. The merits of these brief vignettes remain controversial among "Night Gallery" fans to this day.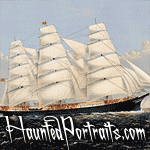 * Artist Tom Wright did all of the paintings shown on Night Gallery.
* Sculptors Logan Elston and Phil Bandierle did all of the Night Gallery sculptures. The official Haunted Portraits website

Rod Serling availability on video, on DVD and everything else from Amazon.com

Satellite TV For Pc! Elite Edition. Now Includes Unlimited Movies, Music, MP3s, Games, & TV Shows! Improved Technology! 600x Faster. WORKS ANYWHERE IN THE WORLD: U.S., U.K., Canada, Japan, India, Russia, etc. Connect To A Whole New World Of Online Entertainment. Click Here!



Email: scifanscom@yahoo.com