<![if !vml]>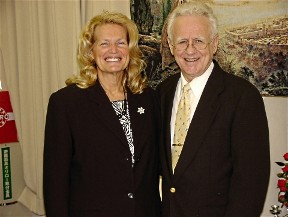 <![endif]>Rev. Gary Hall, with wife Rev. Carol Hall have been serving in Nagoya, Japan for more than fifteen years; pastoring an international church of many nations.   They also reach out To the Japanese community.  Carol is currently involved with Women's Aglow, Japan. 
 Carol, born in N.Y.C.  was involved for awhile with Dave Wilkerson in street ministry…She left home at 19 to work at an orphanage in Juneau, Alaska .   Gary went up there to visit on his break from Bethany Bible College, Santa Cruz, Cal. They married a year later with some of the orphans in their wedding.
After finishing Bible School they had 3 children, then went to Liberia, West Africa in the jungles…to work at another orphanage, other church-work and outreaches. Gary Built schools and churches as well. We spent seven years there with lots of adventures & revivals.
Gary spent some years as principal and teacher at Christian Schools in California and Chicago.   Carol began her Christian Art career and ministered to many in the mall art shows & still uses her art as a ministry tool. Art speaks many languages.
They pastored two churches while living in Longview, Washington area & finally felt the Lord leading them back to the mission field.   They have several outreach churches now in other countries, including Philippines, Nepal, and Ghana…& helping Bible school students in other nations as well.   All of these ministries were birthed at the altars of worship in the church in Japan. Amazing what the Holy Spirit can do!