SKYLARK'S HEINRICH BRAUN BROWN FAMILY
HOMELAND PAGE
Origin of the Braun/Brown surname:
Those with the Brown/Braun surname have come from many places around this world. The surname of Brown probably began as a nickname, referring to the colour of hair, complexion or clothing, either in Old English or in one of a number of other languages (Hebrew, various Germanic and Romance languages are all possibilities).
Broun, Broune and Browne are all known variants, the latter being common. Some of the pilgrims with the Brown surname came to America from England.
I've also been told by some that their Brown surname name was derived from the German "Braun," which is the German term for "Brown," and the surname was changed at Ellis Island, upon entering the country. Other Brown members came from England. During the 30 Years War, many Germans fled the Palatines in ships. England had refugee camps, and ships also docked to take on supplies in England.
Name: HEINRICH (HENRY) BRAUN born: 4 Feb 1744 in Bayern, Germany
Henry Brown married: Maria Salome Hoerner born 16 Sept 1745. Maria Salome was the daughter of Friedrich Carl Hoerner born 23 Dec 1703 and died in Woodbury Twp, Bedford PA. and Anna Catherina Schaub born 28 May 1723 at Bayern, Germany and died 19 Dec 1789 at Bayern, Germany. Maria Salome died in 1810 at Woodberry Twp, Bedford Co Pa. Friedrich Carl Hoerner's father was Hans Gall Hoerner born 19 Nov 1665 in the Rheinland Palatinate and he died there on 14 April 1724. He married Juliana Margarethe Kurtz born 20 Jan 1665 in Germany and died 24 Nov 1737 at Bayern, Germany.
Children of Heinrich/Henry Braun/Brown:
Catherine Brown born: 2 Jan 1769 in Frederick Co MD
died: 1815 Bloomfield Twp, Bedford, PA
She married Rinehard Replogle.
He was the son of Reinhard Replogle born: 8 Dec 1720 at Soultz Sous Forets, Alsace, Bas Rein
Henry Brown born: 8 Jan 1773 in Washington County, MD
Jacob Brown born: 24 AUg 1779 in Pennsylvania
died: 18 Feb 1854
He married Elizabeth Ulrich in Frederick Co, MD.
She was the daughter of Samuel Ulrich and Mary Elizabeth Brumbaugh.
She was born 8 Apr 1781 in Morrisons Cove, Bedford, PA
Died 22 Mar 1857 in Des Moines, Iowa
Children: JACOB BROWN Born: 24 Aug 1779

Name: SAMUEL ULRICH BROWN
Born: 1801
Place: New Enterprise, Bedford Co, PA
Married: Frances (Fanny Hoover
Date: 1830
Place: Martic Twp, Lancaster, PA
Died: 1863
Libertyville, Jefferson Co.Iowa
Burial: 1863
Place: Brethren Cemetery, Des Moines Twp, Jeff Co.
Name: SARAH "SALLY" BROWN
Gender: F
Born: 16 June 1822
Place: Bedford Co. PA
Married: Christian Whetstone Burger
Died: 29 July 1862
Buried: Church of the Brethren Cemetery, Libertyville,
Iowa
Children:
Susan Burger: Born 1844
Samuel Lewis Burger: Born 1848
*Joseph Madison Burger: Born1850
Malachi Burger: Born 1852
Sarah Brown Burger: 1854
Almyra A. Burger: Born 1858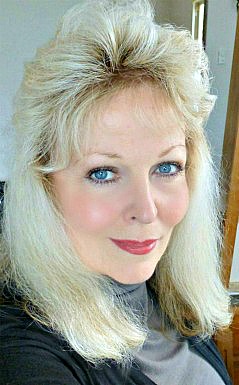 Alana Campbell is a descendant of the Brown family. She is married to Tom and lives in Washington state. They are the parents of 6 children.
Main
Back
Page 35
Email: adazio@lycos.com