Elgin Watch Site Today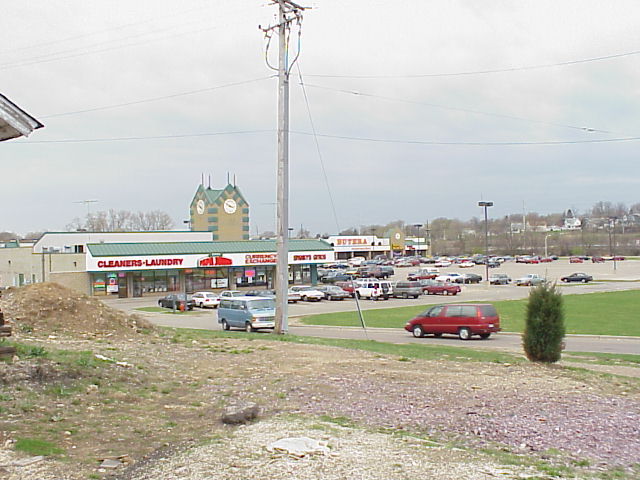 Here is what you'd see today (sadly) if you visted the Elgin Watch Company site. A mediocre shopping center. Many visitors to the Club Victoria gambling casino one block north of this site probably don't realize what was once located here.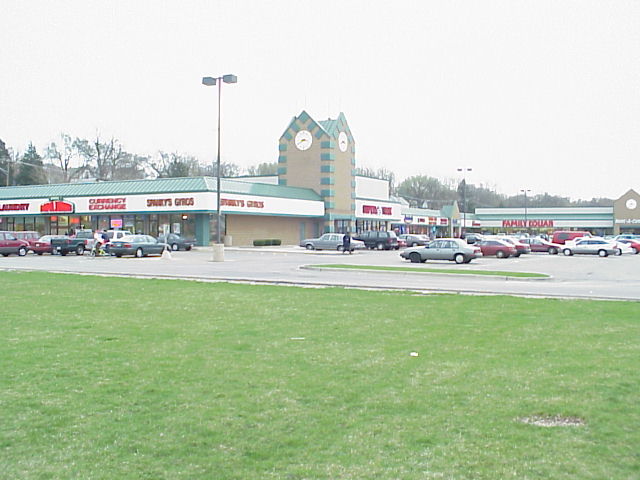 Notice the pathetic looking 'watch towers' over the center.
All that is left to remind us of the once proud building are these posts from the main entrance and a few sections of the iron fence.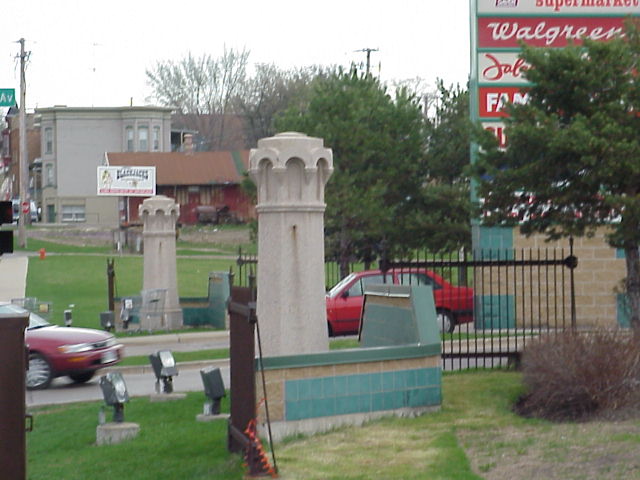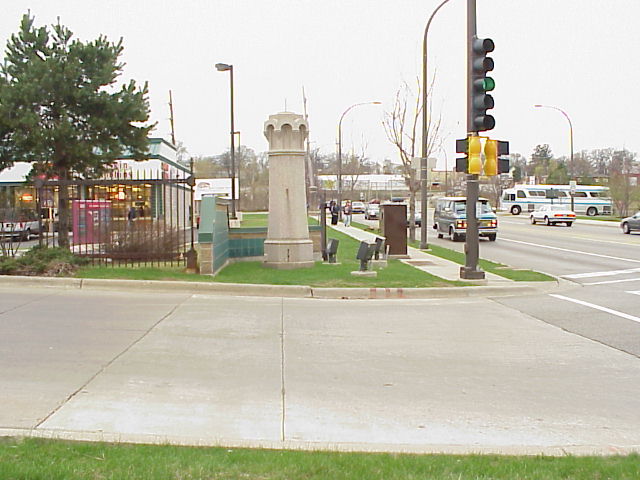 LINKS