CHARVEL and JACKSON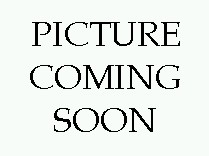 CHARVEL BEL AIR 90
Under construction...





CHARVEL DeMARTINI SNAKESKIN
In the summer of 1985, Warren DeMartini of Ratt graced MTV viewership with his custom Charvel with a real snakeskin body in the "Lay It Down" video. His tone and playing, along with that guitar's look, became a goal for a lot of aspiring guitar players.

In 2010, Charvel introduced the Warren DeMartini Snakeskin model, and at $2400, it was a little out of my range (and it's painted on - not real or faux snakeskin). So in 2011, I picked up a one-humbucker KnE "Warren" body and a maple "Charvel" Musikraft neck. I comtemplated doing a tribute to DeMartini's French guitar, but got smart and found Jared from The Snake Pit in Lincoln, Nebraska who glues snakeskin tolex to guitars and they looked great on his Facebook page. So after about a month, I had an awesome textured snakeskin guitar body delivered to my door.

For the neck, I added a black Charvel decal to the headstock and because I had a set of chrome Gotoh tuners laying around, I decided to go with chrome hardware for the entire guitar. Chrome Schaller straplocks, and chrome Carvin mini knob, a chrome football jack plate, and a chrome R3, German-made Floyd locking nut.

For the tremolo, I picked a used black nickel Floyd Rose Special, but ended up gutting it. The Korean-made Floyd Rose Special is a great tremolo for the money, but it's cheaper for a reason. The bridge saddles and sustain block are a zinc alloy and not full-on steel, the locking nut doesn't seem to be top quality, and the tremolo arm feels a little light. So I bought a set of chrome, German-made Floyd Rose saddles. I also replaced all the screws (nut clamp, nut through neck, string lock & saddle lock) with stainless steel screws (great look!), and then swapped out the standard block inserts with titanium blocks. I also ditched the stock tremolo arm/assembly and upgraded to a real Floyd Rose one. Lastly, I upgraded the tremolo block to a 42mm brass Big Block and added a chrome EVH D-tuna. (I basically did the same upgrades to the EVH Floyd Rose on my EVH Wolfgang Ivory Stealth Special.) Now a super-solid Floyd Rose Special!

For the pickup, I went with a GFS Fat PAT and for the money, it's incredible. Worth 3x the price I paid. I would have loved to install a Seymour Duncan Custom Shop RTM (DeMartini's special order signature pickup - Rattus Tonus Maximus), but $160-plus for a pickup is a painful purchase. I added a couple of coins to the control cavities - a 1985 quarter with the electronics and a replica 1875 French Angel 20 Franc Lucky Rooster (tribute to his Frenchie) in the tremolo spring cavity. And I had a custom Charvel neck plate (WD1985) made to top it off.

The GFS pickup smokes and the Musikraft neck has to be one of the best necks I own. And everyone who sees is loves the snakeskin look on the body. Lay It Down.

July 2014

UPDATE: January 2018

I saw a deal on a black nickel Floyd Rose 1000 base plate, so I simply replaced the Special plate on the Floyd Rose tremolo. So now it's a Floyd 1000 with German saddles, titanium block inserts, and stainless steel screws with the same black nickel/chrome look. The difference between the Korean-made Special and the Korean-made 1000 base plate would be that the 1000 has a better quality of hardened steel - basically the same as the German-made Floyd steel, but made in Asia.





CHARVEL HOLDSWORTH STRAT
Like most Edward Van Halen fanatics, I took note of Allan Holdsworth in the early 1980s based on EVH's numerous recommendations.

When Van Halen was asked (Guitar Player, April 1980) if there were other guitarists who inspire him, he answered:

"Allan Holdsworth - that guy is bad! He's fantastic; I love him. He's got a rock sound. I love his solo in 'In the Dead of the Night' on the U.K. album. I love the solo in 'Hell's Bells' on One of a Kind. (Drummer) Bill Bruford plays hot on that album. Holdsworth is the best in my book. I can kind of play like him, but it doesn't fit our style of music. He's a real artist. He plays a guitar like mine, too. He wears it up high, like a jazz guitar. I could play all that stuff, too, if I played with my guitar up that high, but how would a rock and roll kid look with a guitar up like that?"
It really would have been something if EVH and Holdsworth could have found the time to do a project together (like EVH did with Queen's Brian May in 1983), and that possibility was lost when Holdsworth passed away in San Diego County in 2017. Besides having named Holdsworth early on as one of his favorites, Van Halen attempted to jumpstart the British virtuoso's career with the offer of producing his next album. In April 1982, EVH jammed with Holdsworth a couple of times (GIT and the Roxy) and the plan was for Holdsworth to wait until EVH got off the road from the Diver Down tour, which ended up going from July 1982 to February 1983. Holdsworth didn't want to late that long, so he went into the studio with VH producer Ted Templeman and the result was the 6-song EP, Road Games. But Holdsworth wasn't thrilled about this Warner Bros. release due to the album's production tones, as well as Templeman pushing for a more commercial sound.

EVH in 2013 (evhgear.com) regarding playing live with Holdsworth:

"I did have the opportunity to play live together a couple of times. The first time was by complete accident. I was in the process of helping him get a record deal with Warner Bros., so I picked him up, took him to some meetings and somehow he ended up spending the night at my house. When we woke up, Allan said, 'Sh*t, I have to be at GIT (Guitar Institute of Technology) at noon to do a seminar.' So I raced him down there just in time. Before I knew it, I was on stage with him and his band, and we were both answering questions and playing together. It was quite fun actually and very interesting, especially for the students/audience. Because Allan and I play very different, we answered the same questions very differently. I was very nervous at first because I didn't know any of the songs, but I managed to improvise my way through it.

"The second time Allan and I played together was at The Roxy in Hollywood. I got up and played the last song with them, which was a riff that Jeff Berlin (Allan's bass player) and I came up with, so I was more comfortable because I was familiar with what we played."
Holdsworth jamming with EVH at the Hollywood Roxy on April 29, 1982
Holdsworth and EVH that night with Seymour Duncan
EVH jamming with Holdsworth (L) and bassist Jeff Berlin (R) at GIT, April 1982

So that's some of Holdsworth's story and his limited association with EVH. I wanted to do a tribute to his early 1980s red Charvel, which eventually became the Charvel Holdsworth signature model 1 2. (Holdsworth also had signature models with Ibanez (circa 1985), Carvin (circa 1996), and Fernandes (late 1980s), and also favored Steinberger and Strandberg models.) I began the project by tracking down a used, beat-up Squier Strat body (Torino Red) and a new Mighty Mite ebony Strat neck - just like his original. And I wanted to go with the one humbucker look with a black pickguard.

For the electronics, I didn't want to just do the single bridge pickup with a volume and tone, with a split-coil, mini switch. I wanted that look, though, but I wanted the mini switch to act as a standard 3-way switch as with a two-pickup system. And I wanted to hide that other pickup under the pickguard - like players have done over the years with the Fender Esquire. I tracked down a CALIG Alnico 5 Vintage humbucker with double screws - just like Holdsworth's Seymour Duncan signature pickup - and a CALIG Flat Rail pickup to mount in the shielded neck route. I positioned that single-coil sized humbucker right into the wood so it just touches the underneath of the pickguard placed over it. I wired everything up to a volume, tone, and the 3-way mini switch, along with a .033 tone cap.

For the hardware, I went with a GFS vintage Strat tremolo with a "shorty" steel sustain block, and swapped out the vintage saddles for stainless steel modern ones. I ordered a custom aluminum Charvel Allan Holdsworth neck plate (1946-2017), and picked a set of chrome Gotoh locking tuners with mini knurled buttons as a tribute to Holdsworth's Carvin and Strandberg years. Throw in a set of Schaller straplock buttons, a Charvel headstock waterslide, and a black tremolo cavity cover and I had my Holdsworth tribute.

The guitar was kind of a pain to set up (I broke off the original 10-32 tremolo bar in the block - ugh!), but once ready, I can say it is a player. Nice low action, and the CALIG bridge humbucker gets a really great tone. And the hidden neck position pickup sounds like pure progressive jazz. I was expecting something really muffled, but it actually sounds cool. Overall, a great guitar, and I was able to resurrect a thrashed 1999 Squier body!

March 2018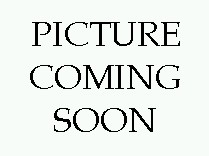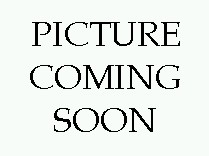 CHARVEL JAKE E. LEE ROAD WORN STRAT
CHARVEL PRO-MOD CUSTOM STRAT
Under construction...

$2K-plus Charvel Jake E. Lee Model
Jake with his original Fender "Charvel", circa late 1980s
with Ozzy and his Charvel, circa 1984

-- -- -- -- -- --

I began work on the Pro-Mod project at the same time as my Charvel Jake Strat
Charvel Pro-Mod DK22 SSS 2PT
Fender Hendrix Stratocaster with reverse bridge pickguard route





CHARVEL MODEL 96
I ordered this Charvel from Musician's Friend in late 1996. It's a CHS-3, whatever that is. It originally had a dark blue metallic body with black hardware. I immediately set out to do some mods.

The first thing I did was order some locking tuners. LSR was getting pretty popular, and was used on some Jackson models, so I ordered a set in black. I was going to put a Floyd Rose on the guitar, but for some reason, I ended up putting a black Wilkinson trem and an LSR roller nut on instead. I took out the Charvel stock pickups and put in a set of Carvin humbuckers. I also added a Starr Labs on-board compressor, which was activated by a push/pull tone.

That version of the Charvel lasted a few years until I got sick of the blue body and wanted to change the pickups. Late in 2000, I ordered a new body from Warmoth - a mahogany body with a maple top, with a black accent line separator. I also changed the pickups from Carvin to DiMarzio - two zebra Breed humbuckers. I also got rid of the on-board compressor.

The guitar still has mostly black hardware, but it looks nicer against the natural wood body. Of course, I sealed the body with motor oil, and the back of the 24-fret rosewood neck is also sealed with motor oil. The body, unfortunately, was not a breeze to swap out. Although the guitar is 25.5" scale, Warmoth routed the neck pocket for a 24.75" scale. Thank you very little. I should have just sent it back, but I re-routed it and it's fine.

I added two toggle switches to cut the bridge and neck humbuckers to single coils. Very versatile! I have a black mini Carvin knob (the volume pot is Carvin, too). The 3-way switch is also Carvin. Black Schaller straplocks and black metal pickup rings. The black Charvel neck plate is stock. I even added Graph Tech string trees to the headstock.

This guitar has unbelievable action! It practically plays itself. With its super-low action, it's great for playing solos. Make sure to check out my Charvel solo on Exist Warp off of bikini. Overall, this has to be one of my best-playing and best-sounding guitars. I named it a Model 96 since it has a 1996 Charvel neck. There's also a 1996 nickel between the Wilkinson trem and the body. Quarters are for Floyds!

March 2002





CHARVEL RISING SUN STRAT
This is what happens when I buy a cheap Fender Squier body and a Mighty Mite Strat neck. I get a bit carried away.

The idea for all of this started back in the mid-1980s when I worked at Guitar Center and we had a DiMarzio body with the Japanese "Rising Sun" flag graphics. Man, I should have bought that. I always thought it looked cool, and the prices on these old DiMarzio bodies has skyrocketed. I didn't think I could paint that graphic myself and do it justice, so I went with the next best thing and tracked down a used WD Japanese "Rising Sun" Strat pickguard. And a Strat with that pickguard would be good to go, right?

I loaded the Rising Sun pickguard with aged G.M. pickups and purchased the same "Greasebucket" tone circuit harness as in my Fender Telecaster -Western- guitar. The quality harness came with CTS 250K pots, a CRL switch, .022 Orange Drop tone capacitors, a volume treble bleed (150K resistor, .001 cap), and a Switchcraft jack. So now I had a loaded pickguard ready to go. For other hardware, I went with a GFS MIM Strat tremolo with a heavy brass block and modern stainless steel saddles, along with chrome Gotoh locking tuners.

The used Squier body I purchased was black, but I thought it would look better with the pickguard if it was white, so I taped off some rough patches and sprayed it white/off-white. And of course I thought it would look better with some Japanese graphics, so I ordered a large vinyl decal that reads "Kamikaze" in Japanese. And I also found the ESP George Lynch Kamikaze decal package and used the small bombs above the pickguard, along with another "Kamikaze" decal and a small Japanese flag sticker. That's not over-doing it! And for the body back decals (clockwise from top): George Lynch signature, Japanese "Kamikaze" script, Kamikaze pilot photo, and Japanese "Warrior" script. Lastly, I applied a black Charvel waterslide on the maple Mighty Mite headstock and I ordered a custom black 1986A Charvel neck plate

The G.M. pickups are an amazing value. I didn't order a stock set - I put these three together from individual pickups they sell on eBay (all Alnico 5 models). The bridge SC is Hot, the middle is a standard reverse-wound "62'z", and the neck (my favorite) is G.M.'s take on a P-90 single coil. It may be over the top, but it's a great-sounding guitar with cool graphics! The kind we loved back in 1986.

April 2019





CHARVEL TAXI FRETLESS
Under construction...





CHARVEL TELEHAWK
My first guitar made out of pine. Well, most of the wood is pine.

In late 2009, I got really interested in some of Fender Squier's new Telecaster designs that utilized uncommon body woods, such as cedar and pine. (Actually, pine really used to be quite common for Teles - about 60 years ago!) I picked up a cedar Squier Vintage Modified Telecaster SSH and with a few mods, turned it into my Fender Nashville Telecaster. But I wanted something a little different for pine - and Tomahawk Custom Guitars had just what I was looking for.

The Tomahawk Tele Hawk guitar design is a take on the Tele, but totally modernized. I had Brian from Tomahawk Custom Guitars make me an all-pine body, but he suggested going with a walnut/mahogany/walnut strip down the center for strength. The body arrived and I was floored - excellent quality and the woods are so beautiful. And I love the smell of pine. Brian even included the custom black pickguard. I finished the body in lemon oil - just lemon oil, and I was very patient in letting it dry.

For the neck, I wanted to make sure and get a perfect neck for this fine body, so I ordered a 22-fret Warmoth maple Tele neck with a graphite nut, and finished it in straight lemon oil. I applied a black vinyl Charvel decal and cleared the headstock. For the hardware, I went with all black. A black Wilkinson Tele bridge, black GFS locking tuners, black Schaller straplocks, a black circle string tree, a black Electrosocket jack plate, a black neck plate, and black/black pearl knobs - on the chrome control plate.

As far as the electronics, I stuck with GFS and went with their noiseless Neovin "Power Rock" Tele pickups - a black NEOTB12 in the bridge and a chrome NEOTN9 in the neck position. For maximum power, I wired these up with 1 Meg pots and used a Sprague Orange Drop .047uf tone cap. These pickups get a huge sound and the noise is virtually non-existent. I wired the pickups to the 3-way switch "backwards" in that the first position on the switch is the bridge pickup and the last one is the neck, but I thought that was kinda cool so I left it like that. The center is still both.

The guitar turned out just as planned and it looks and sounds like a pro. The body still smells like pine and you can never go wrong with a Warmoth neck. And GFS pickups continue to impress. And Brian even put a picture of my axe on his web site in the Gallery section.

September 2010





JACKSON '49 PINECASTER
Pine guitar #2. And wow, this was a fun guitar to put together. Some real firsts here.

I loved my pine Charvel Telehawk project so much, I wanted to work on another pine guitar. And then I saw the Fender Snakehead guitar. The Snakehead was Leo Fender's first prototype attempt at the Telecaster back in 1949 and Fender recently made 60 reissues of the Snakehead - each retailing for around $6000. What a deal! The Snakehead was made out of pine, had an unusual control plate and pickguard, one bridge pickup, and that unique "Snakehead" headstock, which really looks like a boa constrictor head or something. And neither the original prototype nor the reissues had truss rods! Wow! So anyway, I decided to make a much cheaper & updated version of this classic. With a truss rod.

I already had the neck (a reverse rosewood Warmoth Tele neck) that I had ordered for my Jackson Firecaster project. I decided - after I got the neck - that I really wanted the Firecaster neck to have trapezoid inlays, not dots, so what to do with this reverse rosewood neck with dots, a Jackson decal, graphite nut, V-contour back, and chrome locking tuners? Hmmmm.

And then there was this guy (Jim Iltis) from Maine on eBay selling pine Snakehead Tele bodies for $75. And I'm talking about a body with knots and other imperfections - all in a 1 1/2"-thick, one-piece slab of white pine. Even his description of the wood was intriguing: Due to the nature of Eastern White pine, you may find occasional small amounts of stabilizing epoxy applied where there are sap pockets, knot checks, grain tearout, or small worm holes. Yeah! So I pulled the trigger and went to work. I had some leftover whitewash stain and stained the body to get it transparent white. I then ordered a chrome Jackson neck plate and a chrome Wilkinson Tele bridge (my favorite). I lightly scuffed up the hardware (including the locking tuners), as this guitar was to be a light relic of sorts. Although things were looking up, I still needed to choose a bridge pickup and I had to fabricate a custom control plate and a custom black pickguard - no one sells Snakehead parts like this.

For the control plate, I went to Home Depot and picked up an aluminum electrical control plate and cut and shaped it for the guitar control plate. The aluminum is just thick enough to be sturdy, but it's thin enough to work with. I decided to go with just one pot/knob (volume), as I never really use tone knobs and this certainly was not an exacting re-creation of the 1949 original. For the pickguard, I had ordered a large black sheet of pickguard material years ago and made a paper template and then handcut it out on the black material. I sanded down the edges with sandpaper and files and made a pretty good pickguard. That was kinda fun.

Last, but not least, was the bridge pickup. Someone on eBay selling a used Seymour Duncan Little '59 for Tele humbucker. I have a Little '59 for Strat in the neck position of my Jackson JTX guitar and a '59 humbucker in my green Kramer 5150 -Envy-, and I love both of them. And since this was going to be a more "hot-rodded" version of the Snakehead, why not put in a humbucker? I wired it up straight to the volume pot and lightly scuffed the top of the humbucker to give it a "light relic" appearance.

Everything worked out perfectly. The only issue I had was opening the bridge string-through-body holes up a bit to match the holes coming through the body's back, and I thought after doing this that the top edges may be too sharp for the string coming through, so I used abrasive cord to smooth the hole edges. No big deal. The pickup sounds great and I think this is axe is one of the most striking guitars I own - it really looks sharp.

So what are the differences between my '49 Pinecaster and the original Fender? Well, there's the reverse Tele headstock with a Jackson decal, the bridge humbucker pickup, one knob vs. two, Schaller straplocks, locking tuners, updated Wilkinson bridge, and the 22-fret rosewood neck vs. 21-fret maple board are the major ones I can think of. And I consider these differences to be upgrades after 60 years. And this baby even made the Testimonials page of the now-defunct PineGuitarBodies.com site.

September 2010





JACKSON DINKY TREMMA
Got a couple of weird things going on with this one.

After figuring out what I wanted for the Hondo Pirate project, which featured a GFS MODboard chorus circuit on the guitar itself, I thought it would be cool to do another one with some unique onboard electronics, but with the MODboard DL-1 Analog Delay effect. For years, I had an '84 Ibanez X Series Destroyer with a mounted DOD FX90 Ananlog Delay pedal right on the body, and I could get some really weird sounds with that. (I eventually trashed that guitar, but did save the Ibanez neck, and the neck ended up on my Ibanez Bolt guitar.)

Around the same time, I stumbled on an advertisement for a really interesting bridge, the Tremma tremolo from Australia. It replaces the Tune-O-Matic/Stop Tail setup, and wasn't too expensive. And the installation looked simple enough, so I ordered one.

So I had a MODboard delay unit and a Tremma bridge. What about the wood? I ordered an ash KnE Dinky body and had it routed for a single humbucker and the TOM setup. The grain on the two-piece, center-joined body really stands out, so I decided to leave it natural and just finish the body with lemon oil. And man is the body heavy! For the neck, I found an ebony/maple Mighty Mite Strat neck, and I applied a black Jackson waterslide to the headstock. In addition to the Tremma unit, I went with black GFS locking tuners, black Schaller straplocks, black knobs, and a real black Jackson neck plate.

And then there was the electronics. It looks like there isn't too much going on as there's only one pickup, but this was a chore to wire up, and I kept putting it off. I tracked down a used Jackson J-80 humbucker and that was the easy part (my old Ibanez Destroyer had a J-90 and it had to be one of the best-sounding pickups I've ever had, but I sold it!). I then had to wire in the MODboard, and even though I had successfully done one previously, it was a pain, mostly because of the crammed guitar cavity. I had plently of room for everything with the Hondo Pirate, but the Charvel-sized cavity was barely big enough for the bubble-wrapped MODboard, 9-volt battery bag, on/off switch, volume pot, and dual concentric pot (delay feedback and time). In hindsight I should have routed some more room in there before I shielded it, but oh well.

The Tremma is an interesting tremolo (vibrato) - very subtle and it takes some getting used to for proper use, as you use your palm to apply pressure to sharpen the pitch. The J-80 sound really good and the delay functions as it should, although I prefer the onboard controls of a DOD FX90. But the let me say the Tremma with the Jackson J-80 looks really cool and the beautiful grain all over the ash KnE body is stunning! Another success!

November 2015





JACKSON EVH SUPER STRAT
I began this project in the fall of 2009 and over a year later - it's finally done! My first Van Halen Jackson guitar.

Typically, EVH-style, one-humbucker projects are pretty painless and quick, but this one dragged out a bit because of two reasons. First, I picked up the KnE Guitars alder body (Warren model for 24-fret neck) in November 2009 and rushed a striped paint job on there. I didn't prime it well enough, so it started to peel a bit in places, so I had to do it over. By that time, however, winter was in full swing and any new painting would have to wait until mid-2010. So there's one delay. And the new paint job looks A LOT better than the original one I put on there (loosely based on EVH's famous black/yellow Charvel from 1979), but I dinged it a bit afterward so I relic'd the body and some of the hardware a little to accomodate that look.

The other delay was caused by my choice in necks. I originally wanted to go with a new Kramer Striker (by Gibson) maple neck (24 frets), but wasn't happy with the quality. Let's face it. Kramer is no longer Kramer, unless you track down one those USA "1984" models from a few years back. Anyway, I was at a loss for what type of 24-fret neck to put on there. I wanted it to be maple and I was ready to slap a Jackson decal on there. So in early 2011, I decided to go all the way and splurge and get a real MIJ Jackson maple neck with black binding and black shark fin inlays. Wow - what a neck. Great quality and it looks amazing. And huge frets on it. The neck was used off of someone's 2007 Jackson DK2M model.

I was ready to go with a real chrome Floyd Rose on here, but after digging the quality of the Floyd Rose Special trems and using those on my Jackson JTX and Jackson Monaco Strat, I decided to be consistent and get a Floyd Rose Special (satin chrome) for this Jackson project, as well - and the satin chrome really looks good with the navy blue/silver theme. I even went with a real Jackson Floyd-licensed satin chrome locking nut to match. This way, I can save the real Floyd for another project. For the remaining hardware, I went with a black Jackson neck plate and black Jackson tuners (with chrome knobs). Even the chrome volume knob is from a Jackson. Chrome Schaller straplocks, a chrome football jack, and a 1976 quarter for the Floyd are also on there.

For the pickup, I was really torn. I wanted to go with - you guessed it - a Jackson model, but the one I've been looking for (J90) is tough to find. I actually had one for years in my 1984 Ibanez Destroyer X-Series that I put together in the late 1980s and parted out (except the neck - Ibanez Bolt) in 1998. Man that pickup sounded great! I should never have gotten rid of it. Anyway, I had heard good things about Fender's Tex-Mex bridge humbucker and I saw a used one cheap on eBay, so that's what I have in there. I have to admit that the buzz about this pickup is legit (no pun intended) - it sounds great - a lot like a hot '59 PAF or the Seymour Duncan Pearly Gates model.

So why the navy blue/silver EVH theme? It's a subtle tribute to my favorite NFL team - the Dallas Cowboys. I even loaded the control cavity with a vintage Dallas helmet sticker, a Tom Landry photo I took at the old Texas Stadium, and a little bag of the rubber "dirt" from the actual Texas Stadium field from a tour I took in 2008. But make no mistake - this is a killer EVH-like axe that gets the tone and the real Jackson neck is awesome.

January 2011





JACKSON JTX
I bought this Jackson Professional JTX used in early 1997 from Gilmour Bros. Music Shop in Appleton, WI. Supposedly, some local guitar stud owned it and traded it in for a new axe - its awesome Tele-style body made it irresistible to me. Not too many modifications on this guitar, although I guess that's just a matter of opinion.

I immediately switched the pickups from stock Jackson (not too bad sounding) to white Seymour Duncans - a Little '59 in the neck and a Pearly Gates Trembucker in the bridge. Around this time, I took the Floyd off my Ibanez Destroyer so I had this great chrome Floyd Rose bridge laying around and trust me - the real thing is better than these licensed versions. The stock Jackson locking trem was pretty cheesy. I did sell it on eBay for $140, but I'd much rather have a real Floyd.

The tuners, pickguard, and 3-way switch are stock, and there is no neck plate on this guitar - just four scews through the body into the neck. I had the volume pot switched out to a Carvin pot, and it has a chrome Carvin mini knob.

Like the Charvel Model 96, the JTX has a coil-splitting switch for each pickup. Talk about total tone versatility! The Pearly Gates has to be my favorite pickup. It has an incredible tone! Just ask Tim Randolph. He used this Jackson for his killer solos on You from bikini.

This was the first guitar I bought that has a routed pull-up area for a locking trem. I can't stand these! I can't tune those those floating trems and they break strings left and right. I inserted a small screw beneath the Floyd plate to prevent pulling up.

I love this guitar! The dark brown, see-through ash body (it's hard to see the wood grain unless you're up close to it), the ultra-slim maple neck, the super-low action, the awesome tone... this guitar rocks!

March 2002

UPDATE: May 2009

In an effort to consolidate and save my guitars with Floyd Rose trems from the 1980s on my striped models, I swapped the chrome Floyd on the JTX for one of the new Floyd Rose Special tremolos. The Asian-manufactured model is pretty tight and is comparable in quality to the Schaller, Ping, or Gotoh trems. My plan is to use the 1980s Floyd on a future project. I made some upgrades on the Special, including the arm, sustain block, and I replaced the stock zinc saddles for Korean-made 1000 steel saddles in chrome.





JACKSON MONACO STRAT
Oh my goodness - did this project turn out A LOT better than I thought! And using quality Mighty Mite parts went a long way to get it there.

I really got the bug to make this guitar after seeing pictures of some 1969 Fender Stratocasters in really cool colors - one of which was Monaco Yellow. But I didn't just want to make a simple Fender version of a colorful Stratocaster with a white pickguard and black pickups. I envisioned something a lot more modern - say a Jackson with a reverse headstock, a Floyd Rose, and a humbucker in the bridge position. Something in line with Jackson's other "Super Strat" models for Phil Collen and Adrian Smith. So in late 2009, I tracked down a really nice Mighty Mite maple reverse Strat neck that was pre-routed for a Floyd locking nut. Now I needed a body.

To save money, I originally went with an bright orange GFS body, but I had quite a bit of trouble installing the Floyd Rose studs in the extremely light-weight Paulownia wood body, so I decided to use that body for another project. (I repaired the bridge holes/damage in the orange body and ironically ended up painting it bright yellow and used it for my Tonka guitar. But I still ordered another GFS orange Paulownia Strat body for my Halloween Scarycaster guitar.) So after learning that lesson, I went back to Mighty Mite and ordered a "graffiti yellow" Strat body made of hard, hard ash. And it fits the Mighty Mite neck perfectly. At this point I remembered the last time I used a Mighty Mite neck and body together also turned out well (Tokai Springy Sound Scalloped), so I was feeling good again about this project!

As far the hardware, I had some leftover chrome reverse Gotoh tuners with black buttons from my failed Firebird project, and I really wanted to try out the new Floyd Rose Specials, so I ordered a chrome model (refer to my Floyd Rose page for more details). I replaced some of the screws on the Floyd Special and added a real 42mm Floyd block to it, as well as an Original chrome arm. Lastly, I swapped out the zinc saddles for the chrome, Korean-made 1000 steel saddles. Otherwise, not a bad trem and a great deal overall. Instead of using a quarter for the Floyd to rest on, I found a 2007 Monaco 2 Euro Grace Kelly coin on eBay that looked cool and ties in with the "Monaco Yellow" theme. I also added black Schaller straplocks and a chrome Strat jack plate. I had to order a custom WD white/black/white Strat pickguard for a Floyd trem and bridge humbucker.

For the electronics, I went with a hand-wired Dragonfire Texas Blues set (I had to swap pickguards) that included a reverse-wound middle single-coil pickup. And one of the tone knobs actually controls a 5-way rotary tone switch that dials in these custom wiring setups - 1-series phase, 2-SC north, 3-parallel phase, 4-SC south, 5-series out of phase. Very cool and different than everything I have. For the knobs, I ditched the stock black Fender knobs and added some really cool mini black/gray Strat knobs.

Not too much else to do on this guitar, since it was already professionally painted yellow. Applying the Jackson waterslide was a breeze and everything fit together perfectly. And the pre-wired pickguard makes it so easy!!! And the bright yellow body with the white pickguard and black pickups looks totally cool. Jackson cool.

May 2010


See other Charvels:

Van Halen Charvels

-Charvel 1980 Natural Strat
-Charvel EVH Frankenstein J Bass
-Charvel Precision Jazz One Bass




previous story back to the BEHIND THE GUITARS page next story