ERNIE BALL MUSIC MAN PROJECTS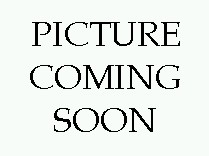 ERNIE BALL MUSIC MAN EVH 5150
Under construction...





ERNIE BALL MUSIC MAN EVH '91 POUNDCAKE
I never realized that the striped Ernie Ball Music Man from Van Halen's Poundcake video was different than his other, more famous striped EBMM. Until I saw one for sale on eBay.

I had already did a twist on a striped EBMM with my EBMM EVH Sport, so I wasn't looking to do another one. The EBMM Poundcake guitar is pretty rare, and besides being in the 1991 Poundcake video - yes, the one with the striped cordless drill - the only other photo I've seen of it is with EVH on the beach in Malibu (early 1990s). So when I saw the Poundcake axe for sale, I just had to have it. And it was all done and ready to go - and for a good price. What could possibly go wrong?

a quick EVH-EBMM history

Anyway, so my purchase started off life as a purple Music Man Sterling AX40 - not some cheap guitar. The "builder" then swapped the neck for an OLP neck, did some rudimentary routing, and then slapped some parts on and sold it on eBay - to me. Man I should have asked a bunch of questions. I'm not sure if the person (initials CH) who "built" this guitar actually plays guitar, but I basically had to start from the ground up on the entire thing to get it to play right and look like this. Some fans build "replicas" to just look at, and maybe that's what this person did. Certainly no full disclosure on the sale. Oh well. Buyer beware. It was still a fun build, but a lot of work. I basically only kept the AX40 body and the fan's paint job there - everything else is new and done by me. The original OLP neck he had on there had a drunken 2am Floyd nut route, and the way the 3-way switch cavity was routed, it looked as though it was done in 4th-grade Woodshop. I took some time with it on my router, corrected it as best as I could, and added an LP switch cover. And then there was the neck plate. Oh Lord.

I had to fill the rough, extra neck mounting holes that the jackass used for an alternate, 4-screw neck plate (OLP). After adding several hardwood dowels, it was ready to accept the 5-screw neck plate designed for the Music Man Sterling AX40 body. This had to be done to get any kind of stability in the neck pocket. So now I had to track down a Music Man Sterling AX40 - for the neck and for the neck plate! Thank goodness, Music Man has the Sterling SUB series (AX4 model) and I was able to get both parts off the guitar cheaply and sell the leftover loaded body online.

I painted the headstock face to match the body, applied the appropriate Ernie Ball Music Man/San Luis Obispo waterslides to both sides of the headstock, and painted the trem, switch, and control cavities flat black. For aesthetics, I went with steel eye bolts (Frankenstein-style) instead of the standard Schaller strap buttons. The lone volume knob on EVH's EBMM Poundcake seemed unique, so I tracked down a thinner, taller black plastic knob.

The guitar came with a Seymour Duncan JB (painted to match the zebra original) and a garbage neck position pickup. I obviously kept the JB for another project and looked to order some new pickups. The catch was that the bridge has to be the standard zebra and the neck had to be red/black zebra from the Poundcake video (probably another color-coded Blucher prototype). Thankfully, I found GuitarHeads on eBay that makes humbuckers in these colors for a reasonable price, and these Z-Buckers ("Anisotropic Ferrite Magnets" - high-end ceramics) sound great. I used a real German-made R2 locking nut, and went with a solid Gotoh licensed (model 1996) Floyd Rose with an upgraded big brass Floyd Upgrades (FU) sustain block. Lastly, I chose chrome Gotoh 4x2 mini tuners to match the tremolo.

The hard part in the assembly was the wiring with the DiMarzio EP1111 3-way switch. The guitar came with a junky switch and wasn't wired up, so after some research on the web, I was able to figure it all out and get the thing working. I wired it up so that the 1 position on the switch is the neck humbucker, 2 (middle) is the outer coil (screws) on the neck pickup and the inner coil (slugs) on the bridge. And position 3 is the bridge humbucker.

The project was a lot more involved than I originally planned, but it turned out great. I love the way it looks and the Z-Buckers are really cool-sounding pickups. Plain, clean & simple!

October 2018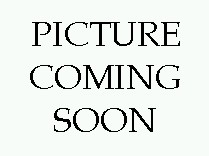 ERNIE BALL MUSIC MAN EVH '91 RUNAROUND
Under construction...

Ernie Ball Music Man EVH "Poundcake" video guitar
EVH's EBMM "Runaround" video guitar
EVH with the striped Runaround EBMM
striped EBMM close-up
first attempt at this paint job (my EBMM EVH Sport)
started off life as a blue Sterling SUB AX4 model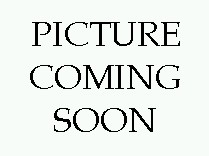 ERNIE BALL MUSIC MAN EVH AXIS HT
Under construction...
Music Man Sterling AX20 "Rockstar" graphics
overseas version of the EBMM Axis Super Sport Hard Tail (HT)
The Guitar Parts (GP) Zone Alnico 5 set (7.5 neck DCR, 16 bridge DCR) with Nickel-Silver baseplates has similar specs to the renowned Seymour Duncan Jazz/JB set.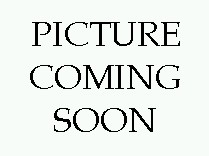 ERNIE BALL MUSIC MAN EVH AXIS LT
Another example of basically buying a cool body and neck and hot-rodded it with all new electronics and hardware.

While completing my EBMM EVH -Poundcake- guitar, I purchased a Music Man Sterling SUB AX4 guitar for the neck and neck plate, and although I parted it out, I really liked that axe. They came in black, blue, and red, and I really liked the look of the black SUB AX4, so I picked up a used one really cheap. Nice maple neck, routed for a Floyd, and even though the quilted maple body top is only a thin veneer, it still looks pretty cool in black with the cream binding. It's basically an EBMM Axis Super Sport, but with a Locking Tremolo so that's what the 'LT' stands for in the guitar name.

So instead of naming off the parts I upgraded, it's probably easier to go with the original SUB parts that I kept - the maple neck and jabon (Asian wood similar to basswood) body, and the 5-screw neck plate. That's it. New Gotoh tuners, a German Floyd locking nut and string retainer bar for the neck - even new mounting plate screws. And I sanded down the headstock, painted the face black, and added white EBMM/Axis waterslide decals - as well as the Made in San Luis Obispo back sticker. I picked up a model 1996 Gotoh Floyd with upgraded brass big block and German Floyd arm, new side jack plate, Schaller strap buttons, and new cream Volume and Tone knobs.

For the electronics, I upgraded the entire harness with ALPHA pots, a Switchcraft jack, Fender 3-way switch, and Orange Drop tone capacitor. For dual the humbuckers, I replaced the stock zebras with a GFS Vintage 59 set. The Vintage 59s are very similar to Seymour Duncan '59s and are made with Alnico 5 magnets, but I swapped the stock magnets out for Alnico 3 and 6 magnets, respectively, to give me something interesting. The guitar looks amazing, and the modified humbuckers sound killer. The Alnico 3 at the neck adds ... , while the Alnico 6 bridge pickup sounds like...





ERNIE BALL MUSIC MAN EVH SILHOUETTE '78 TRIBUTE
My EBMM take on the EVH black/white Frankenstein.

A super-easy project from start to finish. I purchased a black Music Man Sterling SUB Silo3 for about $150 and that essentially got me a jabon body, maple neck, tremolo (plate), neck plate, and pickguard. My goal was to end up with something similar to my EVH 78 Frank, but leaning more toward my Kramer EVH 78 Frankenstein with the black partial pickguard. Since the Sterling body was already black, I just had to rough it up a bit, tape it up, and spray it white. All done with the body. And for the neck, I just sanded down the headstock and applied an Ernie Ball Music Man Silhouette waterslide on the front and a San Luis Obispo decal on the back.

For the hardware, I replaced the stock tuners with locking Gotohs, and upgraded the tremolo saddles with modern stainless ones. I also swapped the cheap trem block for a big brass one from GFS. I then added a dummy switch and single-coil pickup to the middle and neck routes, and cut down the stock black pickguard to get close to the Frankenstein look. I topped it off with Schaller strap buttons, a brass trem stop, and a white Tone knob, and I was all set. I even roughed up the body to give it a road worn look.

Lastly, for the pickup I went with a new Ocultado A2H 84 humbucker (Alnico 2 magnet, 8.4 DCR) and it gives the guitar a nice vintage overdriven tone. I also screwed in a 1990 quarter in the control cavity to keep this project in the theme of a 1990 "prototype", like EVH's red, white & black-striped Silhouette and unfinished SSH Axis prototypes (see a quick EVH-EBMM history).

Overall, putting this guitar together was quick and painless and super cheap. The Sterling SUB Silo3 is a great value and I'm really impressed with the Ocultado pickup. A great striped guitar - even without a locking tremolo!

March 2019





ERNIE BALL MUSIC MAN EVH SPORT
When OLP began releasing its guitars in 2002 with the licensed Ernie Ball body and headstock designs, I was one of many who envisioned re-creating the Ernie Ball Music Man EVH model on the cheap.

I originally purchased an OLP MM4 model in August 2002 for $200 and after a few mods such as new pickups, bridge, tuners, etc., I had a really cool guitar, my EBMM Silhouette. In December 2003, I purchased an OLP MM1 - the cheap knock off of the EBMM EVH (or more precisely, the current Axis Sport model) - and planned a major overhaul for it.

My first plan was to re-paint it with white and black stripes over red (like EVH's striped EBMM), change the bridge pickup (leaving the neck HB cavity open), new tuners, and a new Hipshot vintage trem. I decided to put off the project until the summer of 2004, so I could paint it outside and not worry about the weather. As I began to really re-think the project, I became more inclined to put a real Floyd Rose in there. I eventually found a black Gotoh Floyd Rose-licensed trem (model 1996) on eBay and sold the Hipshot bridge.

A major problem arose when I began working on the neck. Several of the frets were popping, and my attempts at re-pressing them were not working. Since I had to have the nut professionally routed for a Floyd nut, I found a guy in Michigan who was an expert at both (it's amazing how rare it is to find a luthier willing to route for a Floyd nut). Randal Perkins at Holland RIT Music in Holland, MI sent it back with both jobs done perfectly - thanks Randal!

I made the decision a while back to only have a bridge HB and I had my DiMarzio Norton (F-spaced) laying around that I had taken out of my Hohner G3T (I had replaced it with the DiMarzio DropSonic and then got another Norton to get back that amazing tone!). I guess the one pickup makes this a Sport model. I had to fill in and cover up the hole for the 3-way switch and the six trem mounting holes, before installing the two pivot posts for the Gotoh FR trem. With a lot of patience and some help from a StewMac Floyd routing template, the string alignment and intonation turned out perfect. I did, however, need to sand the back of the neck at the butt end to replicate the proper angle for the Floyd setup.

The painting went OK, although I left the masking tape for the white stripes on too long, resulting in some sketchy lines - oh well. I modeled the paint job after EVH's striped EBMM from a sport truck magazine cover in the mid-1990s. I placed an Ernie Ball and Edward Van Halen signature decals on the headstock, wired the thing up myself, and I was in business. The neck feels great, the action is terrific, and the Norton sounds killer. Another successful EVH tribute guitar!

November 2004

UPDATE: July 2018

I noticed the volume pot was getting scratchy, so I gutted the electronics and wired everything up with a new 500K ALPHA pot, Switchcraft jack, and a new pre-wired tremolo claw. Somewhere along the way I didn't leave a lot of wire on the Norton, so I had to first add a ground splice, but otherwise it was not a big deal. What a tone on this guitar with that Norton!





ERNIE BALL MUSIC MAN SILHOUETTE
This is what you get when you buy a OLP MM4 and totally gut it out - one way-cool guitar!

I wanted another Ernie Ball Music Man guitar to hang next to my EBMM EVH, but I didn't want to spend $1300, or more, to do it. Getting another EBMM EVH was out of the question ($3000) and although I really like the USA-made EBMM Silhouette, I didn't think it was worth it ($1300). Fortunately, Ernie Ball began working with an overseas manufacturer, which enabled less-expensive versions of some of EBMM's cool guitars to be made. The Axis (OLP MM1) and the Silhouette (OLP MM4) were the first two to be introduced, and I ordered a MM4 for $200 from Musician's Friend in August 2002.

Now granted, you don't get much for $200. That's why when I say I gutted it, I really mean, 'I gutted it.' The body is basswood and has a nice candy apple red finish, and the neck is maple with rosewood and surprisingly great frets. In addition to the stock wood, I also kept the output jack plate, the trem claw (with screws) and the neck plate screws. Everything else was replaced - even the neck plate!

The most important thing on an electric guitar is the electronics, and I upgraded to Seymour Duncan pickups - a Custom 5 in the bridge and a pair of Duckbuckers in the neck and middle. I placed these pickups in a custom-ordered Chandler white pearl pickguard and matching trem cover. I also replaced the volume and tone pots (new knobs, too), as well as the 5-way switch and the output jack. The guys at Melodee Music wired it all up for me. I replaced the stock vintage trem with a Gotoh 2-post trem. Of course, I added a set of chrome Schaller straplocks to complete the body hardware.

As for the neck, I sanded down the back of it and oiled it for a nice feel. I also upgraded the tuners to a set of 4x2 chrome locking Schallers (thanks Warmoth!). To complete the project, I ordered a set of decals from Speedy Signs so the headstock reads Ernie Ball Music Man 316 (or at least it did - see Update below). The 316 refers to the Edward Van Halen song off of VH's 1991 release, For Unlawful Carnal Knowledge. The title stands for March 16 - Wolfgang Van Halen's birthday. EBMM was making EVH's signature guitar from 1990 to 1995, and my 316 is another attempt at building an EVH-related, prototype guitar (Peavey EVH Plus).

I am extremely pleased with the outcome of this project. I was amazed at the quality of the body and neck, and the Custom 5 knocks out a killer tone. Installing the 2-post trem was a little work, but it has a great feel and it's worth it. Parts and assembly came in at under $650 and sounds and plays like a guitar worth twice that.

December 2002

UPDATE: September 2018

While working on my Ernie Ball Music Man EVH '91 Poundcake guitar, I decided to also re-do the headstock decal on my Silhouette with the correct front and back waterslides. And it looks a lot better than the old ones (front and back). Of course, this meant changing the name of the guitar and dropping the whole 316 angle, since the Silhouette model has nothing to do with Eddie Van Halen and the time he spent with EBMM. Still a great guitar, though!


Other guitars manufactured by EBMM-Sterling-OLP:

Ernie Ball Music Man EVH
Floyd Rose Tornado (neck)




previous story back to the BEHIND THE GUITARS page next story