AUTHORIZED GYM - NORWEGIAN GYM FEDERATION
CITY GYM FINNSNES
---

WHY WORKOUT? - - - -

WORKOUT SCHEDULES - - - -

OPENING HOURS


WHERE IS CITY GYM? - -

WORKOUT TIPS - - - - - - - - -

PRICES - - - - -
- - - - - - - - - - - - - - - - - - - - - -

QUEST AND ANSW - - - - - - - PÅNORSK!
---
WELCOME TO CITY GYM´S HOME PAGE !
Norwegian language pages updates every week!
English language pages updates at least every month!
English pages´ last updates: JUNE 6 -1998

News on the english language pages:
YR/MN/DT
98/06/06


Short presentation of our co-operators, lower on this page !
---
VISIT OUR CO-OPERATORS :

---
It can be extracted from the Aloe Vera -plant; products(Diana Deoné)
which can be used to almost anything !
We use to say that Diana Deoné is to be used by anything with a body !
The products is naturally on sale at City Gym!
For more information about the Diana Deoné -products and the Aloe Vera -plant;
go visit our norwegian importer´s home page wright here:

Would you like to do your studies in a nice small village in Norway ?
STUDIESENTERET FINNSNES
is the place to do so !




It´s easy to make a cool looking home page with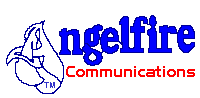 You´ll get both the homepage and an E-mail account for FREE !




Free e-mail account is also to get from
HOTMAIL.COM




---
City Gym is in 5th Sea Street at Finnsnes, Phone: +47 778 41972, Mailing-adress: City Gym, Hoegli, N-9370 SILSAND, NORWAY
Email: waksvik@hotmail.com