News:

3:26 PM June 21, 2001

Well sorrrrry for the laaaaaaack of updates but i have ben busy.Also today is the last day of school so expect a new vertion of WW soon.Iam moving the site to wwars.hlcenter.com/main.htm,just to let u know.Cya later


-MaRk

3:26 PM June 3, 2001

WEAPON_WARS UPDATE IS UP,get it and join are SERVER!!!!!!.Go to the DL page


-MaRk

8:26 PM May 21, 2001

It's been a long time since the last update. But we have finally uploaded the Weapon Wars test file to the site. So now you guys can download it at the Downloads section. I'm the newest member of the Weapon Wars team (though there isn't much of a team anyway, heh.) and I'll be updating the website from now on. The website will be redesigned by me soon. It will probably start in about a weeks time. Till then, be sure to try out Weapon Wars and check for further updates.


-Laguna(Ryan)

12:28 PM May 13, 2001

I will be adding and fixing the site more.Also I found pics that cheeto wanted me to show you guys(Early weapon model).

Thers a option of turn on/off smoke puffs(in the advaned options).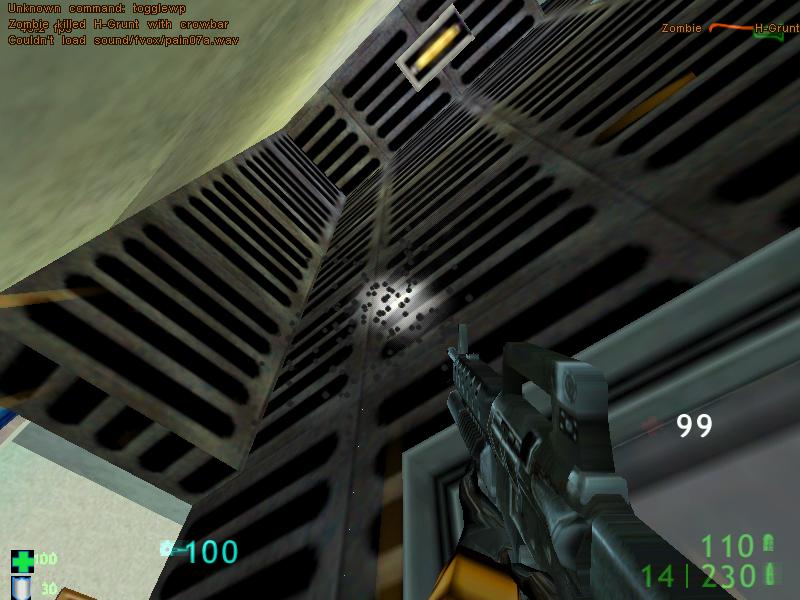 1 last thing,I dont know why file leech is taking so long to post WW test vertion.exe.
Also check screens page.


News:

9:42 PM May 10, 2001

Well hi agian.Well iam working on Radar and weapon coding.Cheeto is finshing some models...So what are u doing?:).Also file leech is takeing a very long time to place the file up(Weapon Wars Test for the public).
The Best for last :).
Go here go here http://www.planethalflife.com/espacemod/us_main3.html and click on Weapon_Wars.
It says
"Description :
It was marvellous to test this MOD.
Weapons are really great : knife throw, hook, alien weapons,
and a lot of details and modifications for all the weapons.
Thanks to this MOD, we discover Deathmatch again.
" Yes :).


News:

5:25 PM May 8, 2001

Sorry for the lack of updates:(,But i have ben working on getting mostr of the bugs out and getting maps done for WW.I fixed about 8/10s of bugs.Thats pretty good.I lost some pictures that cheeto wanted to but up,i will find them.The picks show some new weapon models.
o yea fileleech does not have WW Test out yet:(.
Last thing is we have a link!!!!,Link page will be up soon. Go here,and join splats server,online alot :).




News:

10:28 PM April 28, 2001

Well all of u guys are going to be able to get a WW test vertion soon.(note some of the models are not ares they will be replaced before the realse relase).check www.fileleech.com for Weapon_Wars.exe. talk to u l8ter.
the file is not up at fileleech yet,but theres a old vertion of ww there.