The Lynching of Mack Charles Parker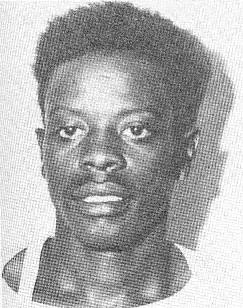 Mack Charles Parker
(Blood Justice)
by Willie L. Robinson
One of the very few times I remember disobeying my mother was on the night of April 24, 1959. It was a Friday night. I was a fifteen year old ninth grader at George Washington Carver High School in Picayune, Mississippi at the time. It was prom night at Carver High, and I had cleaned up the blue suit that I had bought the year before for less than $15.00 at the Boston Clothing Store to wear for my eighth grade graduation, and I went to the prom. I had neither an invitation nor a date. To be honest, I don't know why or how I was there, but no one asked me to leave; and to the best of my memory, I had a good time.
Prom activities in the school gymnasium ended around midnight or 1:00 A. M., as I recall. I could have easily walked across Rosa Street to B-1 Weems Housing Projects and done as my mother had told me to do, "...come home when the prom was over". In stead, I got into a car with a group of adults and ended up about forty miles away on the Mississippi Gulf Coast in a night club. It was not unusual for me to run with adult friends at the time. I don't remember who my running buddies were that night now, but they did not seem to be concerned that I was part of the group and it certainly did not bother me.
I also do not recall if there was anyone else at the night club as young as I was that night or not, but again, no one asked me to leave, and I had a good time. Some time shortly before daybreak, I made it home and went to bed without my mother knowing the time I got home. Although I escaped that incident with no skin off my back so to speak, to this day I'm not proud of what I did; and I wish I could tell my mother now about my disobedience that night, and ask her forgiveness.
After other members of my family got up that Saturday morning, so did I as if I had been there all night. After getting up and trying to act normal, I walked down Rosa Street and came upon a group of my friends sitting on the porch of Snyder's Grocery Store. I don't remember now exactly everyone who was there, but I do recall that Wright H. Brumfield was one of those present at Snyder's that Saturday morning.
I remember Wright so well as being there because it was he who replied, "Good, for everybody except that man they took out of jail in Poplarville last night," after I asked how everything had gone with everybody the night before. Picayune is located in Pearl River County where Poplarville is the county seat. Hearing what Wright said, I immediately turned around, went back home and went to bed. I was frightened.
The man to whom Wright had referred was Mack Charles Parker. He was an African-American who had been confined to the Pearl River County Jail in Poplarville after being charged with the rape of a pregnant white woman on or about February 23, 1959, on Highway 11 about a mile south of the Lamar County line. On Monday, May 4, 1959, ten days after being taken from the jail, (WARNING) Parker's body was found in the Pearl River in Louisiana about two and a half miles south of the Bogalusa Bridge.
Bogalusa is located in Washington Parish about twenty miles or so from Franklington, which is also located in the parish. Coincidentally, the first lynching of 1935 occurred in Washington Parish. Jerome J. Wilson, a black man, was taken from jail by a mob in Franklinton and killed in January following his arrest and conviction of killing Delos Wood, a white deputy sherriff. Very similar are the accounts given of the heads of Wilson and Parker banging against the steps as they were dragged by mobs from the jails where they had spent their last days and nights alive. Wilson, a son of John Wilson and Tempie Magee Wilson, was a descendant of John Magee, a slave owner who was a second cousin once removed of Solomon Obed Magee, the slavemaster father of Elvie Magee Varnado of Pike County, Mississippi.
In Elvie's ancestor tree, John Magee, Jr. and Ann Moore are listed as her paternal 2nd great-grandparents. Genealogy research done on the ancestry of pop star Britney Jean Spears shows this set of Elvie's ancestors are also a set of paternal 7th great-grandparents of Britney. In the data showing the ancestry of Britney compiled by William Addams Reitwiesner, John and Ann are listed at #660 and #661, respectively. Thus, according to my research and the research of others, Britney's kinship to Elvie is 3rd cousin 5 times removed.
I remembered at age twelve there were serious conversations that took place in my home following the August 28, 1955 lynching of (WARNING) Emmett Louis Till in Money, Mississippi. Pictures of the mutilated body of the fourteen year old boy from Chicago, Illinois, appeared in issues of Jet magazine from time to time as if to remind its readers, the nation and the world of "man's inhumanity to man", and the need for great change in the United States of America. The Till murder helped spark the American Civil Rights Movement.
The Parker lynching occurred much closer to home almost four years after Till was killed, and the impact that it had on me at age fifteen was much greater than that of the first lynching of which I had been made aware. I am sure that the fact that I was almost four years older when Parker was killed contributed greatly to my better understanding of what happened, and increased my awareness of my surroundings. The troubling part to me could have also been caused because I was very familiar with some of the names mentioned as being associated directly and indirectly with the story of the lynching.
Between 1955 and 1959, the years of the two lynchings, I worked at two barber shops in town shinning white customers' shoes for fifteen or twenty cents per pair. Shinning shoes was the way I earned the money to purchase that blue suit referenced earlier. At both shops, one was on Highway 11 South near the bus station and the other one was on West Canal Street, I often heard reference being made to killing black people, mostly black men. The Boston store was located a few doors east of the West Canal Street shop location. Both customers and shop owners participated in the disgusting conversations regularly. On more than one occasion, even comments about killing me were made in my presence as I pretended not to hear them. If the purpose of the conversations was for me to be scared by overhearing what was being said, the purpose was well served.
Less than a month after the Parker lynching, I left Picayune and spent the next thirteen months living with family in Milwaukee, Wisconsin. It was in Milwaukee as a sophmore at Lincoln High School during the school year 1959-1960 that I developed an interest in the Spanish language and the cultures of the countries where it is spoken.
The night of April 24, 1959, is also the date Mack Charles Parker was taken from the Pearl River County jail in Poplarville and lynched. Parker deserved his day in court to face the charges against him. He never got it!
In 1986, a book was published about the lynching. The author of the book is Howard Smead, and the book's title is, Blood Justice: The Lynching of Mack Charles Parker. I recommend this book to anyone who is interested in learning more about the subject, especially my home people of Picayune.
REFERENCES:
Blood Justice: The Lynching of Mack Charles Parker, by Howard Smead, 1986

100 Years of Lynchings, by Ralph Ginzburg, 1966

African-American Holocaust, by Milford F. Plaines

FBI - Freedom of Information Act - Mack Charles Parker

The Murder of Emmett Till

The Star Creek Papers: Washington Parish & the Lynching of Jerome Wilson, by Horace Mann Bond and Julia W. Bond, edited by Adam Fairclough, 1997

Outside the Southern Myth, by Noel Polk, 1997

This page is developed and maintained by Willie L. Robinson.
Last Update: February 11, 2016
LINKS
GW Carver High School of Picayune MS
Pike County MS Magee-Varnado Heritage
What's Done in the Dark
Outside the Southern Myth, by Noel Polk, Page 75
Mack Charles Parker
The Lynching of Emmett Till
50 Years after the Lynching of Mack Charles Parker
Remembering Mack Charles Parker 50 Years Later
Victim's Cellmate Shaken by Memories
FBI Re-opens Mack Charles Parker Lynching
Northeastern University School of Law - Civil Rights & Restorative Justice
Emmett Till
Lynching in the United States
Justice for Trayvon Martin Photos

Email: wlr0819@aol.com