"Sunday Mornin' Coming Down"
About 15 or 16 of us had breakfast together Sunday morning at Quincy's. Some had brought pictures of their families and from previous Mayberry events. We had a good time before ever'body had to start home.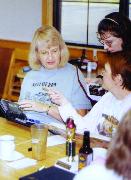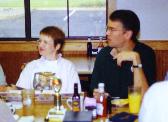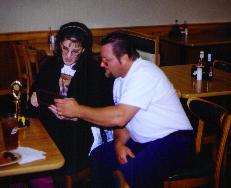 The group.....


John, Dave, Marsha, Trisha, Donna, Johnny, Bob, Ellen, Jeff, Don, Joyce, Carolyn, Becky, Melanie, Brian and Robin!