Sea Princess
Inaugural Season 1998-1999

We didn't dress like this ALL the time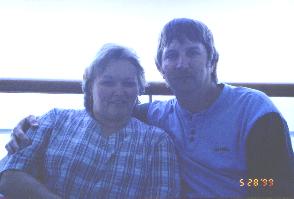 On our balcony.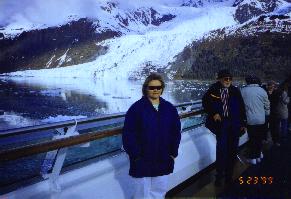 Cruising in College Fjords
and Glacier Bay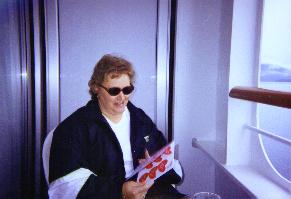 Opening Anniversary cards and gifts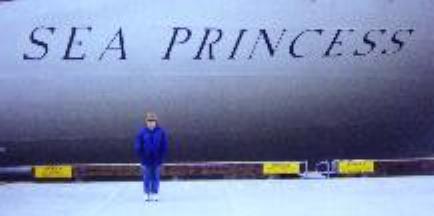 My Sea Princess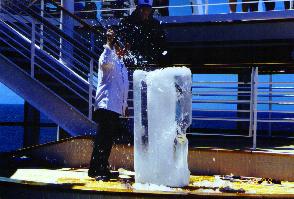 There was ALWAYS something happening on the ship. It took this man about 15 or 20 minutes to turn this chunk of ice into an eagle.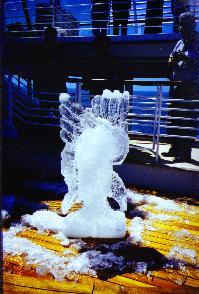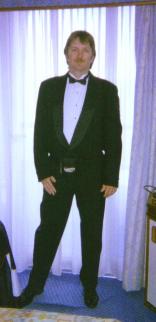 Never go ANYwhere without your "Dollywood" fanny pack!