THE GOLDEN GREEN PAGES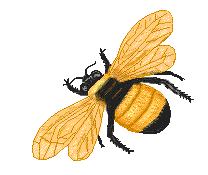 On these pages:
LATEST NEWS: LAFARGE PROPOSE QUARRY EXTENSION
Some links:
GOLDEN GREEN - A KENTISH HAMLET
---
Golden Green is a small hamlet located around 3.5 miles from Tonbridge in Kent and is part of the Parish of Hadlow. It has a small population and few facilities...only one public house - The Bell Inn, and, alas, no shops, though in the past Golden Green boasted several shops, including a post office, three blacksmiths, a factory - Crystalate- which used to stand where the Shereden Park development is now...and made products as diverse as dominoes and gripper lamps, and another pub - The Star and Garter. There was even a garage/car lot - Victoria Motors. The garage still stands but was closed long ago.

The village hall is still going, though, and is quite a success. It plays host to various functions such as coffee mornings committee meetings and even line dancing! It is run by the Golden Green Association - they can be contacted at the numbers shown on this site.

One of the most recent additions to Golden Green has been Hawk Spring Water, located along the east side of Victoria Road. The company are extracting water from a natural underground spring. The water's taste is said to be superior to any other bottled water.
There are two main rivers in the area. The small River Bourne runs to the north and the larger River Medway runs around 1 mile to the south. The main road through Golden Green is Three Elm Lane. To the east it leads to East Peckham and to the west it meets the A26 and North Tonbridge.
Golden Green is surrounded mainly by apple orchards and hop fields, but it is thought in the future these will be grubbed out to make way for wheat, barley and rape crops - especially since the main landowning farmers in the area - The Teacher family - have subletted their land to a cereal growing company.
Overall, Golden Green has kept its rural character, though recently the advent of street lighting has spoiled it somewhat at night and Three Elm Lane appears to be getting busier every year and desperately needs some calming measures.
Sign My Guestbook
View My Guestbook

You are visitor number
since 10.07.98.
Recommended reading material: 100 Walks In Kent - Order here today.
Orpington To Tonbridge

PLEASE VISIT OUR OTHER SPONSORS HERE
GAMECAVE - VIDEO GAMES SUPERSTORE