DCWOLFS FOOTBALL WORLD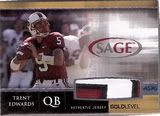 Hello im Dcwolfs. My fave team is the tennessee volunteers. I trade primarily but i also buy and sell. I have plenty of references also. my record on ebay is outstanding!! i am a member of cardtradingfools,sportscard forums and sports card freaks groups. all are excellent groups and people to make trades with. I am into FOOTBALL. email me if u can help me out...dcwolfs@yahoo.com

My current wantlist of cards: 2000 Sage Hit prospectors, 2006 and 2007 leaf r and s dress for success helmets, 2007-2009 leaf r and s college rookie logo autos and 2009 press pass legends jerseys and patches. Examples are above.

i also collect qb rookie cards, examples are above.
QBS LIST

The above link is to my qbs that i currently own. Especially looking for rookie jersey's of the qbs i possible. if none exist then auto and or low numbered preferrably in college uni. I am going back as far as 1998 maybe further, ask.
MY PHOTOBUCKET where my pc pics are at and tradebait.


LINKS TO MY OTHER PAGES/OTHER SITES


LAURA BRANIGAN IN LOVING MEMORY SITE dedicated to the late great singer-great site!!

Wolf stuff galore and backgrounds! this is where i got my wolf background from! an awesome site!!

old souls station site; backgounds and more!

Tennessee vols: pics, articles, other links
BUFFY THE VAMPIRE SLAYER cards have/need
WOLVES pics, sites, etc

View My Guestbook
Sign My Guestbook


My email address is dcwolfs@yahoo.com and I am on yahoo messenger as well.

my personal website is: Dcwolf's homeworld thanks