CP 57 RAILS






This webpage is dedicated to the railroads of New England, especially in Massachusetts.
---
Site Contents
Photo Galleries
11/15/04


My Newest Pics
updated 10/26/2004
11/10/04 Gallery
updated 11/10/2004
Fenway Park Photos 11/11/04
updated 11/12/2004
There will be many more features in the future.
---
November 15, 2004
View My Guestbook
Sign My Guestbook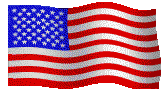 Please send any comments, questions or suggestions to the webmaster.
Please don't use any of my pictures without asking me at the above email address. Thanks.