Bio

Well, I'm Emma the C, mastermind behind this little chunk of the internet. I
currently go to highschool in Florida and spend most of my time going to concerts,
writing poetry, listening to music, playing keyboard, messing with HTML, and so on
and so forth.

---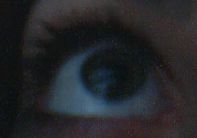 That's my eye.

Home
Psychic Muffin
G-Book
Bio
Join
Muffinism
Pop Quiz