The Alan Fox Band is indeed one of the most noteworthy
Southern Rock Bands from Fort Worth, Texas.
AFB has been steadily building their profile on
the strength of their international release "Riverboat Man"
through Mesquite Street Records in 2014. Their
discography includes "Never Learn", a four song EP,
along with their independent full length album
"JuJu Ear Rub", released in 2008.
AFB and Mesquite St. Records are very proud
to present their 2016 full album release,
"Coal Black Sky"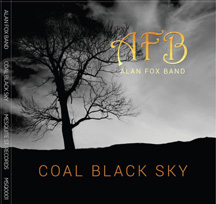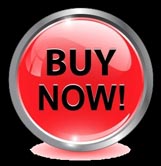 Click Here To Buy Your Copy Of "Coal Black Sky"
The members of AFB include,
Donny Hart --- Lead Vocals / Guitar
Alan Fox ------------- Guitar / Vocals
Donnie Pendleton --- Guitar / Vocals
Greg Cagle --------------Bass / Vocals
Terry Salyer -------------------- Drums
Tim Thomas ---------- Road Manager
If you have the chance, don't
miss this high energy band!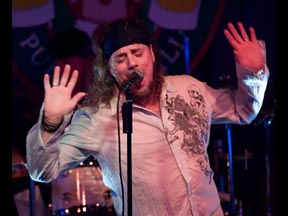 Donny Hart: vocals.
Donny has been a singer / songwriter of renown for over 30 years in Texas.
Born in October, 1963, he was playing guitar by the age of 9, and soon
thereafter began writing his own rock, blues, and contemporary compositions.
Donny's first band (in 1980) also featured neighborhood friends Terry Glaze
and Tommy Bradford, and, after meeting a young Vince and Darrel Abbott, soon
morphed into the first incarnation of the Grammy Award nominated heavy metal
band Pantera. After leaving Pantera in 1981, Donny joined Dallas / Ft. Worth
heavy metal pioneers Boss Tweed, and toured the U.S. almost nonstop for the
next several years. In 1986, Donny formed the band Assassin, who enjoyed
regional support from radio stations such as Z-Rock and Q102 for their
self-titled debut album. In 1994, Donny moved to the East Texas region
and was recruited into the band U.S Lords, and played with guitarist
Donnie Pendleton for the first time. The band enjoyed regional success,
playing numerous festivals and high profile gigs with bands as diverse
as The Flies, The Animals (featuring Eric Burden), and Quiet Riot. After
moving back to Dallas in 2002, Donny concentrated his efforts on writing
music, and collaborating with other local music projects. When The Alan Fox Band
offered him a spot in 2011, Donny jumped at the opportunity, where he is
currently lead singer and front man. The Alan Fox Band is currently working
on the follow up to their first album, "JuJu Ear Rub".
Donny Hart joined AFB Nov. 2011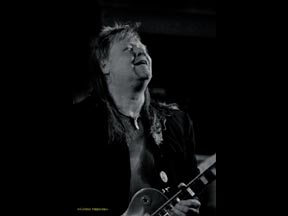 Alan Fox: vocals/guitar.
Guitarist for the Multi-Award Winning Twin Lead Guitar
Hard Rock Group the Alan Fox Band.. Based out of Texas..
Endorses Curt Mangan Strings, and Clayton Guitar
Products..Recording Artist at Aaron Avenue Records..
2013 Hard Rock band of the Year --
23rd Annual LA Music Awards, Hollywood, CA.
Alan was born on July 26th in the small town of
Seguin, Texas. Alan grew up being very
active in sports, working as an Eagle Scout at
Pirtle Scout Camp and learning music. Carthage, Texas
is where Alan graduated from High School with honors,
earning him a vocal scholarship to Stephen F. Austin
State University. There he met other aspiring young musicians
such as singer songwriter Michael Garvin. Alan
later moved to Bossier City, LA. with Michael to
record and perform. After starting a family, Alan later
returned to college and earned his degree in Bio/Science.
Alan has worked around such performers as Lannie Flowers,
Bugs Henderson, Michael Garvin, Point Blank, Foghat,
and Kenny Wayne Shepherd.
He started the Alan Fox Band project in the year 2000.
moving and improving personnel to achieve the members
AFB has to this day.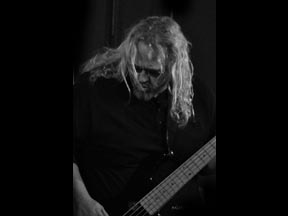 Greg Cagle


Click Here For Greg's Personal Page

ETX Bass Player of the Year 2013: vocals/bass.
Greg was born in Tyler, TX. On December 29th and attended
school in both Tyler and Whitehouse, TX.
He was formally educated on the saxophone during his education. At
the age of 15, Greg took up the bass guitar. He graduated from
Whitehouse High School, and then attended Tyler Junior College in
Tyler ,TX for two years. While there Greg studied Electronic Technology
as well as Business and Professional Speaking. Greg has been playing
bass professionally for approximately 30 years and has performed in
several local/regional night club acts including NU/TATOO from
Tyler, TX. Greg has toured much of the south central U.S..
He joined the Alan Fox Band in November of 2009.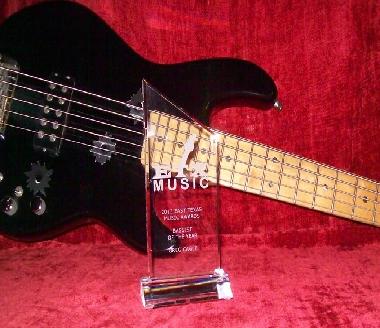 September 25, 2013
Palestine musician receives East Texas Music Award
By CHERIL VERNON Palestine Herald-Press
PALESTINE — Palestine's Greg Cagle was named the East Texas Music Award's 2013
Bassist of the Year last week.
Cagle, 47, is a member of The Alan Fox Band of Fort Worth, a Texas original
heavy blues/rock band which has East Texas connections. Cagle moved to
Palestine in 1995, where he lives with his wife and daughter.
"I always thank the Lord Jesus for my blessings, because he is my Lord and Savior,"
Cagle told the Herald-Press when asked how he felt about receiving the award.
"The band has really been blessed. We have had a lot of things come our way this
year and we are really looking forward to what lies in the future."
Band members besides Cagle include Alan Fox of Carthage, Donnie Pendleton of Fort Worth,
Donny Hart of Arlington and Terry Salyer of Kilgore. The band is represented and
sponsored by Aaron Avenue Records in Texas.
Pendleton won Guitarist of the Year last year, and Cagle said that award moved the band up.
He hopes this award will do the same.
"It's a group project. Yes, I won, but this moves the Alan Fox Band forward as a unit.
I'm really happy for the band because it affords us more notoriety," Cagle said.
The band also received three other nominations from the East Texas Music Award:
Blues Band of the Year, Male Vocalist of the Year (Hart) and Guitarist of the Year (Pendleton).
The Alan Fox Band already has planned a trip to Los Angeles this Thursday for the
23rd Annual Los Angeles Music Awards, where they were nominated this summer for four awards.
The band has been nominated for "Music Group of the Year" and "Hard Rock Band of the Year"
with Hart nominated for "Male Vocalist" and Pendleton taking the nomination for
"Guitarist of the Year."
The band will get the opportunity to perform at the 23rd Annual Los Angeles Music Awards
at the world-famous Whiskey A Go Go in Hollywood, and also at the Avalon Theater in
Hollywood during the awards night Nov. 14. The Los Angeles Music Awards is open to
independent artists and bands who are unsigned or on independent ("indie") labels.
"Whiskey A Go Go is a thing of legend to people like us. All of our heroes — the bands we looked up to — they
played that stage," Cagle told the Herald-Press. "So, yes, our shoes are going to be hot when we perform there."
The band's latest single and video releases "She Makes Me Hot" and "Do Me"
are receiving airplay in the U.S. and abroad, both available on iTunes and CD Baby.
The band's newest tracks include "Never Learn" and "El Cabron."
While the band has been around for more than a decade, the current lineup started
building in late 2005, according to band members.
For more information about the band, visit their website at www.alanfoxband.com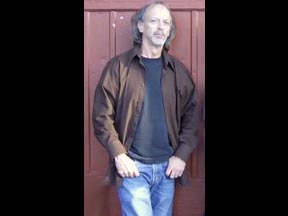 Terry Salyer -- Drums/Percussion
When not involved in national and international tours, Terry performs
in the Texas area allowing him to teach and record. He records as a
session player from Texas to Tennessee. His tasteful drum tracks
have been heard in songs rating in the top 10 and top 20 World,
International, National and European Indie charts. As an educator
he has had many successful students; many have earned degrees and
many others have become professional players, several with major
artists. This is a small part of the kind of success that explains
a year-round waiting list to study with Terry Salyer. As early as
the second grade Terry had dreams of becoming a musician. He made
his first commitment toward fulfilling those dreams by beginning
his formal study of music in the fourth grade. The dedication
continues as the 2013 calendar fills with performance, recording
and clinic dates. Most of these dates include performances, in
store appearances and radio interviews and performances
with the Alan Fox Band.
For information about Terry's solo album,
forthcoming book, future albums and educational
materials visit http://www.terrysalyer.com.
Terry Salyer is an endorser for Aquarian Accessories
and is a teacher endorser for Promark. See, hear and
feel the magic of the music of this exuberant performer
by attending a performance or clinic presentation by Terry Salyer.
Reviews
" . . . his study of music theory and experience as an instructor
in guitar and drums has helped him develop a fine reputation as
a studio musician. . . "
Roger Kaye, Ft. Worth Star Telegram
". . . This consistent progression has been a result of Terry's
continuing development of style which contains a successful
combination of dynamics, finesse and power. . ."
Coast to Coast Country Magazine
"Terry Salyer is well known in the area as one of its finest,
most versatile musicians as well as being a great teacher.
Many East Texas Musicians got their start in Terry's teaching studio."
Duane Propes Little Texas (WB Artist)
Terry Joined the AFB project July 11th 2011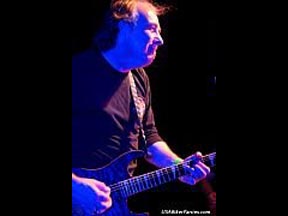 Donnie Pendleton -- vocals/guitar
"Guitarist of the Year 2013"
23rd Annual LA Music Awards
"ETX Guitarist of the year 2012"

Click Here For Donnie's Personal Page
Donnie started playing Guitar at age 9. While living in West Texas,
Donnie's mother sang in a country band, and he grew up knowing artists
like Bob Wills & The Texas Playboys and Ernest Tubb. At an early age
his mother would bring him onstage for guest appearances. He played
songs like "Johnny B. Goode" and "Kansas City". In junior high school
Donnie won his first talent show at Meadow Brook Middle School in
Ft. Worth, Texas. While in high school Donnie got an offer to play in
a novelty act called STACY PFEIL AND THE COUNTRY GEMS. They were an all
kid band with an Eight year old female vocalist and management and played
shows at The State Fair of Texas, Six Flags Over Texas, Seven Seas (sea world),
etc. Donnie's band mates in the Country Gems turned him on to Rock and Roll
and that is where his journey really begins.
While still in high school Donnie started his own band called "COBALT".
They covered bands like Judas Priest, Triumph, Rush and Black Sabbath.. After
becoming good enough by playing parties, the band graduated to playing clubs,
resorts and even Air Force bases. They gained a lot of experience and made
plenty of mistakes.
In the early 1980's Donnie hooked up with some players in Dallas and the drummer
had a recording studio. It was awesome, he had finally landed a gig with pro musicians
who knew people and had experience. This band was named "KEEPER". As his confidence
level grew, he started pestering some of the bigger bands to sit in. Then one night
in Waco, Texas he lucked out and got to jam with Texas Rockers "BLACKHORSE" and
had a great time indeed. It was totally different than anything he had ever done before.
They were LOUD and PROUD and Donnie got the opportunity to really let go and express
him self musically. He later joined BLACKHORSE.
BLACKHORSE was a regional touring band that already had an album out. They played
big shows all over Texas, Oklahoma and Louisiana. What he didn't realize at the time
was that the band was on the verge of changing not only its name but its entire image.
The band was already in the studio working on their debut album as THE CAUZE, so he
became an original member of this new incarnation.
The Cauze was already signed to USA Records International.. Their self titled release
came out in 1984 and sold over 60,000 copies in the first 8 weeks. The band also released
a video on the label called "No Way", which received airplay on MTV and VH1. THE CAUZE
toured the U.S., opening for bands in large venues. They also toured with the world renown
wrestlers Kevin and Kerry Von Erich, playing a 30 minute show right before the main events.
While in the Cauze Donnie got an offer to play bass in a band called "RAFFERTY RULE".
Their management made him an offer he couldn't refuse, so he quit The Cauze and joined up
with the new act. Donnie helped them finish final production on their debut release
"HARD TIMES EASY". This band played shows with bands like HELIX and MOLLY HATCHETT.
During this time RAFFERTY RULE's management asked him to help produce some acts in the
studio. Since he wasn't satisfied as a bass player, Donnie decided to take a shot at it.
In the mid to late 80's, Donnie was involved in the production of three acts, one of
which was Ricky Lynn Gregg. Ricky was changing his style from Rock to Country and
Donnie was involved with the demo which helped Ricky get signed to LIBERTY RECORDS.
When Ricky went Country, his rock and roll band mates were left behind so Donnie moved
to East Texas and joined them. These guys were fantastic players who had been all over
so FOURPLAY was born, later to become the U.S.LORDS. This band played with everyone
from ALDO NOVA to STARSHIP and won every "BATTLE OF THE BANDS" competition they entered.
Donnie stayed in that band for over thirteen years, gaining an endorsement with
JACKSON GUITARS during that time. However, even though thirteen years is a long
time, nothing lasts forever.
Afterwards Donnie started his own recording studio and helped up and coming bands get
started while also hosting a jam on Sundays at MOMS BIKER BAR in Longview, Texas.
Donnie played in several different bands during that time while trying to find that
special something. MOMS is where Donnie met ALAN FOX, an East Texas Blues guitarist.
They appeared together at a bike rally and have been together ever since, going on
seven years. This TEXAS TWIN GUITAR BAND then recorded their debut release
JU-JU EAR RUB which is available on iTunes.
THE ALAN FOX BAND was the special something Donnie was looking for. The shows are
heavy, bluesy, soulful and tight because they work very hard to achieve their goals.
At first doing over two hundred club dates a year, to touring festivals and rallies,
AFB has helped Donnie to become an even better player and a world-class musician.
With the help of AFB Donnie recently won 2012 GUITARIST OF THE YEAR at
THE EAST TEXAS MUSIC AWARDS. Along with new music on the horizon with AFB,
Donnie also appeared, engineered and produced
the theme song "Your Tough Love" for the movie "Tough Love",
directed by CURTIS FRENCH,
which will be released early 2013.
Donnie joined the band September 30th 2006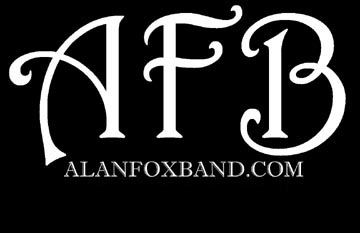 For Booking Information and Fan Mail :
email AFB at -- info@alanfoxband.com
Or Call -- (903)-571-8648