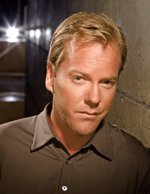 I made this animated gif from the Flash file on the Fox 24 site.
Home
More Pictures

View My Guestbook
Sign My Guestbook
Trademark and Copyright Notice: TM and © FOX and its related entities. All rights reserved.
This is an unofficial site and is in no way endorsed by the Fox network.
Home | Sounds | Trivia Quiz | Pictures | Characters | Fun Goo | Links
Updated Thursday, 01-Aug-2002 01:20:28 EDT