* 70's invasion page 10 ; LINKS *
updated as of feb 13th '04

DIRECT ACCESS TO OUR LINKS ARE BELOW ....

new links are on links page 3, scroll to the bottom and click, then scroll again and click :)
---
here is an excert from the NEWS OF THE WIERD site,

Tye Thomas, 22, resigned as mayor of Gun Barrel City, Texas, a week after he telephoned police to insist that they come arrest him because he was intoxicated in public.

A college student threw a pair of cow eyeballs at a writing professor who had undervalued her required-for-graduation essay, which was on the horrors of slaughterhouses (Johnson, Vt.).

A 21-year-old man, in court for illegal skateboarding, threatened a judge and others and climbed a table, screaming, "You'll never take me alive!" before being subdued (Santa Rosa, Calif.).

At a retirement community, a man allegedly fired shots at his girlfriend's house in a drive-by shooting from a golf cart (Green Valley, Ariz.). [Dallas Morning News-AP, 5-16-01] [Burlington Free Press, 5-7-01] [Santa Rosa Press Democrat, 5-2-01] [Tucson Citizen, 5-17-01]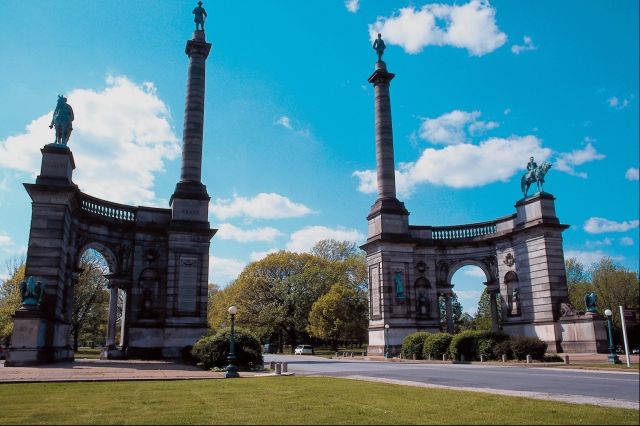 ---
BELOW IS AN EXCERT FROM MEAT.ORG ON THE
- ANIMAL HOLOCAUST -
---
The solution for the meat industry is secrecy. The modern factory farm, the modern slaughterhouse are fortresses, screen by public view and surrounded by high security fences. The disguise continues all the way to the point of sell, where we, the customers are happy to cooperate. In place of the old fashioned butcher's displays of hanging carcasses, we now demand cellophane wrapped packages of something called meat, which bears no resemblance to any animal of origin.

It's easy to see the resemblance of the systematic destruction and slaughter of over six million Jews by the Nazis before and during world war II and the over 20 million animals that are executed every day in America alone. Many of the Jews of the Holocaust were transported to concentration camps in cattle cars to their death. The concentration camps very much resemble the common slaughterhouses of today. Of course the Nazi's didn't eat the Jews, or did they? It would not be surprising if they did.

Before I get flammed into an inferno I need to make clear that I am not comparing Jews to animals. The only comparisons I wish to make here is the method of transportation, imprisonment, execution and the obvious injustices that were done to the Holocaust Jews and the injustices that are done to animals world wide every day. If you have any comments or thoughts to add to this comparison, please do so below.

It is true that the Holocaust was aimed at genocide, killing off an entire race of Human Beings and killing animals for food is not aimed at eliminating an entire species. However, many of the ways the Jews were treated during the Holocaust and how animals are treated today in the modern factory farms are very similar. Many people will say this is an unfair comparison because the animals are being used for a purpose, mainly as food.
---
That, we as humans must continue this holocaust against the animals to survive. Yet, today we have overwhelming evidence that a plant based diet promotes radiant, long term health. While a diet high in animal flesh and products has been proven to contribute to an internal holocaust on our bodies leading to millions of premature deaths. There is no nutritional requirement for animal flesh, so why must we continue the Animal Holocaust?

Professor Richard Schwartz points out: It is not a choice between the well being of animals or of people. When animals are mistreated, it generally also has negative effects for people. For example, the consumption of animals and animal products has been linked to heart disease, stroke, various types of cancer, and other degenerative diseases.

Modern intensive livestock agriculture significantly contributes to ecological threats, such as air and water pollution, soil erosion and depletion, the destruction of tropical rain forests and other habitats, and global warming, the wasteful use of water, fuel, land, fertilizer, and other agricultural resources, and the growth of disease-causing antibiotic-resistant bacteria. This industry must also share responsibility for the deaths of 15 to 20 million people per year because of hunger and its effects, as 70 percent of the grain produced in the United States and over one-third of the grain produced worldwide is fed to animals destined for slaughter.

Some people, including Isaac Bashevis Singer, who stated that for animals every day is like Treblinka, have made this comparison, because they are aware of the incredibly cruel ways that animals are raised on factory farms today. For example, dairy calves are removed from their mothers after at most one day of nursing; laying hens are crammed into spaces so small that they can't even raise their wings; over a quarter of a billion male chicks are killed almost immediately after birth, because they cannot produce eggs and have not been genetically programmed to give much meat; and geese have huge amounts of grain forced down their throats in order to produce pate de fois gras.

Hence, some make this comparison, not out of disrespect for the 6 million Jews and 5 million other people who perished in the Holocaust, but out of their disgust at the massive mistreatment of animals.

The amount of Jewish vegetarians is growing every year. One of these is Rabbi Professor Dan Cohn-Scherbok. In the HBO special "Man vs. Animal" he had this to say:

As the trucks rolled by I saw calves and sheep in those trucks being transported and one could only see their eyes through the slits in those trucks and it stuck me that, that was very much like the scene out of the Holocaust period of Jews being transported in cattle trucks to their fate.

During the Holocaust, I'm sure the German people were aware that Jews and others were being treated in the most horrific ways. They may have not known all the details, but they must have known something. They didn't want to think about it and I think today we also don't want to think about the way animals are being treated. So there is a parallel in terms of our desire to reflect on what's really happening.

The Chinese who eat cats and dogs are logical. If they are going to eat cows and goats and sheep, why not cats and dogs? In terms of intelligence and sentience and the capacity to suffer, dogs and cats and pigs and cows and goats and sheep are very nuch the same. So I think the Chinese are consistant. It's we who are inconsistant. Would we be willing, for example, to slaughter fluffy the cat? Would we eat fluffy the cat? Would we want fluffy the cat to be cooped up in a truck, transported without water? I don't think we'd want this to happen. So we need to think not that our dogs and cats inhabit one world and all animals another, but really that they all inhabit the same world.

It continues to sadden and disgust me how ignorant most people are about what they eat. I feel that if people knew the true story of how factory farmed animals are treated and how toxic/polluted/adulterated meat has become, they would seriously reconsider their eating habits! If they were faced with the images in the mainstream media, the horrific reality of animal cruelty, perhaps perceptions would change more rapidly. Unfortunately, I don't think that they do want to know...that would force them to acknowledge that they are accomplices to atrocities, that their consumption of animal flesh perpetuates the barbarism that is so pervasive in this industry. But sites like yours do help...and I fervently hope that many people will find their way here, see the truth and make the conscientious choice to be more compassionate in their lives.

KEEP UP THE GOOD WORK!!! Thank you. Mikalena

here is the link, u can also access the link directly below -
---
http://www.meat.org/
---
---
WELL there were many other links here we are not sure but somewhere over 40 but we lost them when we transferred, if anyone can remember any others please write us at skyelight7@yahoo.com
or
alan75x@yahoo.com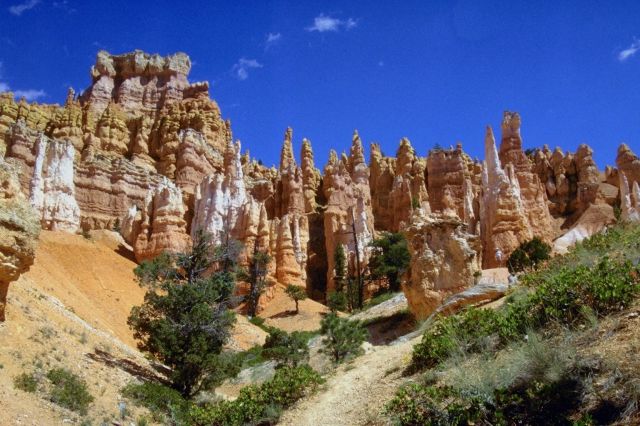 homepage url -
https://www.angelfire.com/vt2/70sinvasion/
---
---
1 HARE KRSNA MESSAGE BOARD
2 PUNK ROCK.org - HUGE index of punk and new wave, they put us on last year, then we got banned ! :)
3 GLITTER SUITS and PLATFORM BOOTS, Alwyn's site; huge site with many obscure acts we review
4 the IMPOSSIBLE DISCOGRAPHIES; Sten's site ; 70's glam, punk, pop, 60's pysch, swedish bands, etc.
5 the PSPOT - BEST site on 60's GARAGE and PSYCH ! updated trivia each week !
6 ESSENE CHURCH of CHRIST- look at the vegetarian statements from JESUS *
7 UK PUNK 77, BEST SITE ON BRITISH AND EUROPEAN PUNK AND NEW WAVE, with soundclips !
8 BORDERLINE BOOKS; HUGE archive of 60's music, they had us linked up, then banned us too !
9 INTERSTELLAR GLAM ROCK; Jan's site ; 70's GLAM, and NEW GLAM site
10 BHAGAVAD GITA ONLINE - stop wasting your life reading all this trash instead click here
11 PIMPADELIC WONDERLAND - GREAT site for b movies and lost films
12 GLAM ROCK BEAR's 70's GLAM site; TAKE A GOOD LOOK AT THIS GUY's SITE, MANY RARE 70's BANDS HERE *
13 ALEX GITLIN's site; 70's HARD ROCK, GLAM, PROG, FOLK, etc. also a GREAT DUTCH section - NEDERPOP !
14 RINA's 'WOMEN of PUNK' website '76 - 80's
15 SCRAM BUBBLEGUM MAGAZINE, GREAT site by KIM COOPER , bubblegum 60's-70's-today *
16 BETTY BOWERS .COM is Betty Bowers a better christian than u ? FIND OUT HERE
17 KRSNA, CHRIST, CHRISTOS , WHERE THE NAME CAME FROM *
18 BOMP ; GREAT site 60's-70's punk, and pysch
19 CUTIE MORNING MOON; 60s garage site; INTERNATIONAL and JAPANESE bands *
20 HECTORS RECORDS, HUGE uk 45 index, check out his MAGNET section !! plus BELL, and RAK records !!
21 SEARCH and DESTROY ; HUGE INDEX of 70's PUNK, NEW WAVE, GLAM, etc.
22 POP 45, RICKY WILDE interview, JOOK, PONY, etc.plus EXCELLENT RADIO STATION !
23 NINA ANTONIA, ; THIS GAL WROTE THE AUTOBOGRAPHY OF JOHNNY THUNDERS, AND A BOOK ON THE N.Y. DOLLS *
24 VEGETARIAN SITE, BEWARE OF THE ANIMAL HOLOCAUST *, DEATH TO MAYOR MCHEESE, PLEASE READ THIS *

25 FOX, featuring NOOSHA FOX, at the UNSUNG HEROES site
26 ZENDA JACKS, LYNSEY de PAUL, KRISTINE SPARKLE, ISLAND of LOST DIVAS *
27 MASS-MEDIA BRAINWASHING in AMERICA, - millions of stupid americans are robots *
28 DISCO ROOTS; 70s DISCO, FUNK, SOUL, etc. DOWNLOADS too !
29 SATYA MAGAZINE - EXCELLENT SITE; VEGETARIANISM, ENVIRONMENTALISM, SPIRITUALITY
30 ART BELL, from GHOSTS,to UFOs, to GOVT. conspiracies, GREAT info can be found here *
31 MEL's HOLE, FANTASTIC SUPERNATURAL TALE as heard on the ART BELL show *
32 DZUKKIE'S THE ROCK SITE, check out his FEMALE MUSICIANS SECTION
33 KRISHNA.ORG - HARE KRSNA ONLINE; updated articles past and future *
34 TERRY STAMP of THIRD WORLD WAR - NEW MUSIC *
35 SUZI QUATRO - latest NEWS, tours, lp, etc * ! *
36 ALLMUSIC.COM, GREAT index of music, but with some mistakes
37 ENCYLCOPEDIA FAKEBANDICA; music and bands that only existed in the movies and on tv !!
38 ZOLAR-X, SCI-FI ROCK BAND of thee mid 70's *
39 ARF, ARF RECORDS specializing in 60's garage and odd music, plus PANDORA - unknown glam band of '74
40 GOD.COM, informative site about different religions under God. *
41GIRL MEDIA, good site with new girl bands, and some past ones
42 HARE KRSNA VEGETARIAN FOOD, BEST FOOD IN THE WORLD !!
43 INCREDIBLY STRANGE MUSIC; from the 50's - 70's, odd music *
44 To Be Happy *.*..*...*....*.....*......*.......*........*
45 the GREAT HOLLYWOOD HANGOVER - EXCELLENT SITE - 70's L.a. uNdErGrOuNd *
46 JAPANESE UNDERGROUND BANDS *
47 BUBBLEGUM the PUNK; 70's-early 80's PUNK ,NEW WAVE, POWER-POP oriented *
48 MEAT.ORG, the animal HOLOCAUST in color !

49 VINYL VULTURES, rare 60s and 70s vinyl *
50 OUTSIDER MUSIC, songs in the key of 'z'
51 VINTAGE POSTERS; classic international posters of the past *
52 COOKING WITH KURMA - FAMOUS HARE KRSNA VEGETARIAN COOKING SITE *
53 MINDLESS MUSIC - N.Y. scene of the 70s *
54 ELECTRIC DISCHARGE - TONS of 70s glam rock links
55 BLUES TRAIN - infomative site, reviews of rare 60s-70s lps *
56 * 70s invasion home *
57 GIRL's GONE ROCKIN' PLAYLIST, hear the PAPER DOLLS here
58 BENTEN records ; HANG on the BOX, BRAIN FAILURE, PETTY BOOKA and more from china
59 RECORD WIERDO ; FUNNY AND INFORMATIVE SITE ON ODDBALL LPS *
60 JAPANESE POP; ' THE PEANUTS', and others *
61 AUDARYA FELLOWSHIP - GREAT message board; HARE KRSNA, and SPIRITUAL topics *
62 INTERNATIONAL WELFARE FUND FOR ANIMALS - informative site for those who care
63 OLDIES MUSIC BOARD, post a message *
64 NATIVE AMERICAN POW WOWs - LADY HAWKE WEB
65 RONALD's 7 inch singles, some punk and glam 45s *
66 STEVE HARLEY's BBC RADIO SHOW, - EXCELLENT -
67 GRANT STEVENS site; RAZAR, SOHO JETS, etc.
68 SURREALIST.ORG - NORI's site, HARE KRSNA and the ART world *
69 the FAST ; N.Y. 70s bubblegum Punk band *
70 GEMM records; HUGE VINYL STORE *
71 GHOST MESSAGE BOARD ----- NEED HELP ????
72 70s INVASION LINKS 2, THAT RIGHT MORE LINKS *