You Just May be the One
By: Samantha Liddle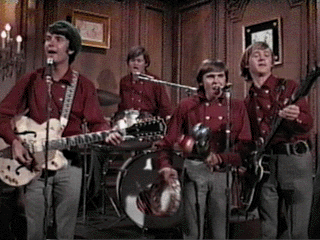 This is a story I wrote a few years ago with a friend (Jamie). I love writing little pretend stories about the Beatles and Monkees. This is my first Monkee story, and my only Monkee story. It isn't finished yet, and I have no idea when I will finish it. PS- I know I haven't written in sooo long, I'm sorry. I can't make any promises as to when I'll add to it.
Introduction
It was the year 1966, and the four young girls, Samantha, Jamie, Shawna and Jill were climbing the last train to Clarksville. The last train of the week anyway. The four friends were going away on holiday and were going to stay in a fancy hotel that even had an indoor pool. The girls had saved their money since their sophomore year of high school to go on this trip. (They had just graduated.) The trip started out innocently enough. Little did they know that this trip would alter their lives forever (for the better of course.) The girls did not know the trouble and the joy that lied ahead of them with THE MONKEES!
The Chapters:

I would like you to know that I did not write parts of this. My friend Jamie wrote some of it. I wrote most of it though.

Hey! How would you like it if the Monkees were back on Nick at Nite?! If you would like that, sign my friend Allison's petition. Simply email her at daydream_believer13@hotmail.com Thanks, and I'm sure she and the Monkees apperciate it.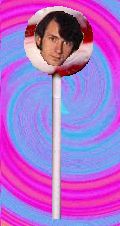 The piglet thing was taken from The Book of Pooh