Home
Caleb and Elsie's Link Page
Quality Links To Our Friend's Sites.
Be Sure To Visit Them

Your Hosts - Brother Caleb and Sister Elsie

GET A LINK TO YOUR PAGE IN THE LINK SECTION ON THE LEFT. JUST RIGHT CLICK ON ONE OF THE IMAGES BELOW AND PUT IT ON YOUR WEBSITE WITH THE CORRESPONDING LINK UNDERNEATH IT
THEN EMAIL US WITH YOUR WEBSITE ADDRESS AND WE'LL GET A LINK UP TO YOUR PAGE. IF YOU HAVE A LOGO, SEND IT TOO. WE'LL FIND FIND A PLACE FOR IT! WE'LL BE ADDING MORE IMAGES AND DIFFERENT PAGES TOO, SO WATCH FOR THOSE!
CALEB AND ELSIE


http://www.selfabuse.org

http://www.selfabuse.org

http://www.selfabuse.org

http://www.selfabuse.org








WE START OUT WITH SOME EVIL, SINFUL, HELLBOUND LINKS WHICH DEFY GOD. WE PLACED THEM HERE SO YOU WILL BE AWARE OF THEM AND WITNESS JUST HOW RIDICULOUS THEY ARE.

CALEB PICKS HIS NOSE AND FLICKS IT AT THE SITES AND THEIR AUTHORS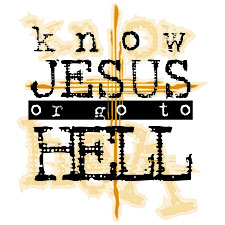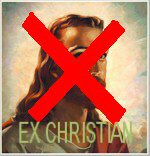 GOD FEARING, HELL PREACHING, CHRISTIAN SITES YOU SHOULD VISIT!






OTHER CATEGORIES

Claire's Home Page
Very interesting page. Especially Claire's stories. Captivating!

Introduction To Your Future
Thoughts on reincarnation.






We really, really hope will sign our guestbook and tell us how you like our link page.



View Our Guestbook

Sign Our Guestbook






EMAIL US - TELL US HOW YOU LIKE OUR LINK PAGE














Copyright (c) 2002 - Caleb & Elsie Hamer




Created May 30, 2002
Revised June 16, 2003