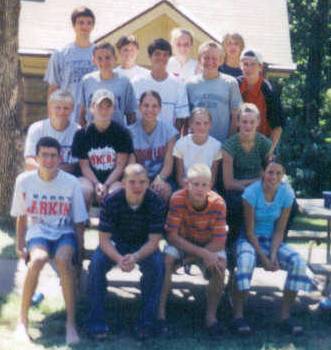 Indian Lake Cross Country
Now it is the off season! I hate the off season I always want for Cross Country to come faster. We just keep putting in the milage so we can see the results next year. GREAT Post on JJHuddle Dec 18 2002 What have we rewarded the hard working loyal CC athlete with or for that matter what important lifeskills have we deemed insignificant? I think that the sport itself is robbed of it's dignity...something that we strive so hard to elevate in a sport that gets so little respect and attention!
---
Here are some great things to view on my site!
JMetz's Bio
You Might Be a CC Runner If...
The Ten Commandments of Running!
A Brief History of Cross Crountry
Prefontaine!! The greatest distance runner of all time!
Calculate your Pace and time. This is Really good if your not sure how fast to go!
Any comments or suggestions email xc_runner_jmetz@hotmail.com

View My Guestbook
Sign My Guestbook

---
Aloha! I am one of many team organizers of CabalArticles, a globally distributed web writing company. We can write in Spanish and English for world-wide internet readers, and are available for content creation for your website. Below you can find my CV, and you may be able to check out other team organizers and writers' CV's on this web-site. At the bottom of my CV, you will notice some instances of our exhibited works. For employment requests, you should email us with the form on this website and we shall follow up as soon as we can.


Curriculum Vitae
Thomas M. Aiken
49 Charles Street
Saline, MI

Summary
Graduated Magna Cum Laude from York University
10 years of crafting experience (specially for Electronic readers)
Exquisite competency in Spanish
Dedicated, team-oriented staff member with a aptitude for specifics


Business Expertise
CabalArticles, New York City, NY
2001 - Present
Crew Leader
In charge of arranging a international workforce of freelance writers to fit a complex set of assembly goals and objectives.
- Set unprecedented records for efficiency, growing output by 20% internationally
- Correctly managed regular logs of work distribution
- Dealt with QC for world-wide output across a considerable workforce of copy writers


Extra Skillsets


Proficient in Spanish
Sophisticated competence with a full range of office computer software


Samples of Released Writing