Original Graphic name unknown by Maxine Gadd
This Graphic was received from a club if the Author's name is wrong I apologize.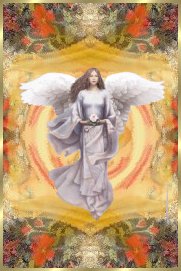 Make sure you view the bottom of the page to visit our Parents Memorial.
Everyone is welcome to add their parents name to the list. Diana
Tears flow into the Southern Wind,
while memories flood my soul.
Where did you go?
Did you choose to leave?
Standing at your grave I cry out,
with finale questions I desperately ask of you...
I can only imagine now,
where your soul resides.
Can you still touch me,
hear my breathing in the night?
Dust to dust, ashes to ashes.
I am expected to cast symbolic dirt upon your grave .....
I hear kind words spoken by many strangers,
gently I wipe a tear from my saddened eye.
Can you feel the pain as I do,
the loss and the regret?
Listen to your eulogy,
"A finer man" they say, "they have never met."
All eyes are on me now,
as I cry out my undying love to you.
Why do they stare as if I am insane?
What do they know of our special bond?
Have they never had a love such as I?
"Hail Mary Mother of God",
this prayer we now pray for you....
Between a Daughter and a Dad,
from birth to death we loved.
Will you wait with silver wings,
opening the door for me to Heaven?
Guiding me into your new realm,
as you guided me into my place on earth?
The sun shines brightly,
as the preacher repeats your name.
The psalm's he reads in sympathy,
do nothing to dim this loss of mine.
" As I walk through the Shadow of the Valley of Death".
"I shall fear no evil".
And I shall fear my life will never be the same....
If I don't find you waiting for me in Heaven,
then Heaven it will not be.
If I don't feel your soul surround me,
then soulless I will be.
The love between and Daughter and a Dad,
starts at birth and does not end with death.
I know in Heaven you'll be waiting,
as if you never left......
[C]bydiana2001 Permission needed to use this Poem.
Dedicated to Samuel my father.
Daddy,
The years don't dim the memories or loss I feel. My only prayer is that I will meet you one day in Heaven! With our Birthday's coming up and the Anniversary of your death... I mourn you all over again! The greatest tragedy of my life is still your death. How do I stop loving and needing someone I was born and raised to love and need? How do I accomplish this horrid task in just a few short years? And why do the people who are already "emotionally" dead expect me to? I'm sorry Dad but you were worth more than that!
Love to you ...
Your forever Cherished Daughter , Diana
My heart sheds a tear…
(for you Dad up in Heaven)....

Every time I see a picture of you,
My heart sheds a tear.
In knowing now,
That I cannot hold you near.

He left a void in my life,
When God took you that day.
He didn't say where you were going,
But I know it's far away.

I can still hold you close to me,
Even though it is only in my dreams.
I can only imagine you are there,
Still holding you close to me it seems.

No one else can fill this part of me,
When you went away on that day.
But God has you in His arms now,
Because heaven is where you'll stay…

Dedicated to my father who left this world for a better place on January 5, 1988. My memories of him are the best times of my life....he was kind, charitable, and loved his family too much.......

BobEmaKK@aol.com ©2000


Notice to anyone who has lost a Mother or a Father or knows someone who has who feels the same pain. Please email me your name with your Parents name and date of death and I will add it to this page.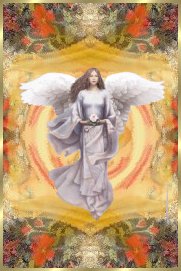 Forever you are in the Loving Memory of your Children,
Samuel Stacy ~Diana, March 1999
George Thompson ~ Becky, August 1990
Wilma Thompson ~ Becky, August 1992
Rocco (Rocky) Macchia ~ Bob, January 1988
Howard E.Anderson ~ Cheryl, June 1993
Gladys Pritchett Hines ~Norma, Mary, Lil~March 1932
Ernest L. Hines, Sr. ~ Norma, Mary, Lil~February 1974
James C. Nabors ~ Paula, March 1992
Willie Nabors ~ Paula, January 2000
JohnJ. Zenga ~ Rosie, Camille & Pat, December 1991
Calvin Cansler Jr ~ Sharon, April 2000
Anton Hladina ~ Joe, 1962
Rose Hladina ~ Joe, 1994
John Radice~Donna & John, June 1971
Thomas W. Mack~Teresa, May 1980
Bernice T. Mack~Teresa, November 1995
David S.Wagner~Kyle & Chelsie, November 1996
Margaret Radice~Donna & John, June 1974

Mildred P'Pool~Linda & Michele, December 1997
Ovid Garland P'Pool~Linda & Michele, October 1980
Guiseppe Cipriano~Donna & John, March 1988
Raymond O Raymo~Beverly February 1982
Brenda Joyce Raymo-Seifried ~Beverly, January 2001
Joseph Thomas Kirk~Starfire (Sherry), May 1998
Earl A. Doddridge~Christine, October 1988
Doni-Mae Doddridge~Christine, December 1998
Franz Karl Honisch~Gisela, April 1988
Martha Julia Honisch~Gisela, December 1983
Rainer Bertram Honisch~Gisela, April 1945
Michael E. Stinich~Monica, September 1975
Elwood Cooper Miranda~Martha
Audrien Sarah Miranda~Martha
Harold Pate~Mary, January 1996
William Lyon~Marion, 1920-1980
Margaret McCloskey Kellander ~Crystal, February 1988
John J. Redekop ~Susan & Louise, December 1981
Fred DeGiglio ~Mary, April 2001
Lesley Wescotte ~Abigail Hiler & Garrett Taylor, December 2001
Veron Vincent Voss ~ Bambi, July 22, 2002
Edward Somers and Iva Somers ~ Martha Reed
Rebecca Reed ~ Martha Reed, Oct.27, 1991
Beryl H. Trumbull~ Linda & Kathy~ October, 2003
Rita M. Trumbull~ Linda & Kathy~ December, 1997
Read more Poetry sent to me by others
Anyone wishing to link to this site may use this graphic.