*** WARNING!!***
Site under heavy construction!
(I found out that I haven't updated this page in YEARS, so here it goes. Please be patient, some links will kind of go funky, and I'm adding some new pages finally, so keep checking in!
Welcome To My Page!
View My SlamBook! | Sign My SlamBook!

I am a muse.
What legend are you?. Take the Legendary Being Quiz by Paradox
stuff on this page!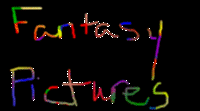 Sign this here guestbook!
Sign My Guestbook View My Guestbook
Email: wing-ed_lizard@moonman.com