DOMINICA-THE RAINFOREST ISLAND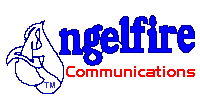 My Favorite Hot Links
SENSAY DOMINICA
SENSAY MUSIC CD & DVD STORE
NEW DOMINICA CDs-Get them
SENSAY DOMINICA PARTY AND ENTERTAINMENT
Swingin' Stars Orchestra of Dominica
PLAYMAS AND SOCA ON LABOR DAY
SENSAY DOMINICA FAST TAX REFUNDS
CARIBBEAN SOCA ALBUMS-THE BEST AT THE BEST PRICE
CARIBBEAN SOCA
SENSAY MAS and HEADLINE NEWS from DOMINICA
FIRST SERENADE BAND

Welcome to THE NATURE ISLAND OF THE CARIBBEAN
Welcome to Dominica, an island truly unique in its lushness natural beauty. Its mountains are the highest in the Caribbean;its evergreen oceanic rainforest is of the last in the world. There are so many rivers(365) and a few large enough for swimming and boat-riding.
Trafalgar Falls
Coconut Beach near Picard Estate,north of Dominica
Trois Piton Falls
Emerald Pool
Photos courtesy of DELPHIS
The Cabrits National Park lies on the Northwest coast and covers 1,313 acres, including a thousand acres of marine area. The Park includes the peninsula above Portsmouth, the second Capital, which provided defense for the port during the 18th century. On a visit, one needs to explore the impressive ruins of Fort Shirley, which was constructed of local volcanic stone and once housed 600 men. The area has been admirably restored and affords a spectacular view of the bay. Also near the Park are the dramatic swamp lands(Lagon) and luscious vegetation along the Indian River. Turtle Beach to the north of Prince Rupert Bay, and Coconut Beach to the South of the Bay, both shaded by seagrape and coconut palms are great for a picnic and snorkeling.
DOMINICA'S other attractions are CARNIVAL, sometimes referred to as MAS..(short for masquerade)which occurs two days before Ash Wednesday,annually and The WORLD CREOLE MUSIC FESTIVAL which occurs a few days before November 3rd..(NATIONAL INDEPENDENCE DAY)every year.THE WORLD CREOLE MUSIC FESTIVAL occurs at the end of OCTOBER every year.... SENSAY DOMINICA has been one of the SPONSORS in the past. EVERY YEAR MAS DOMNIK, DOMINICA'S CARNIVAL in Dominica has been sensational. THE CALYPSO MONARCH TITLE SHOW is one of the most anticipated show prior to the annual masquerade of bands known as CARNIVAL....The annual festival is always well attended and the calypsonians perform better than ever before... Keep posted to SENSAY MAS DOMNIKfor the latest in spectacular photos and news of CARNIVAL in DOMINICA
DOMINICA'S MUSIC AS WELL AS OTHER CARIBBEAN MUSIC CAN BE PURCHASED ONLINE at SENSAY MUSIC CD & DVD STORE(SENSAY.COM)
CLICK to hear these songs(wait three minutes)
Email: sensay@webcom.com