The Woman At The Well - Jn4:13-30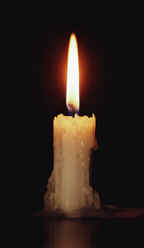 The meeting point for Sex Industry Workers - NOT their clients
All types of Sex Industry Workers welcome, BUT NO CLIENTS
Male & female workers from any country
Non-English speaking Workers
Strip, Dance, Massage, Escort, Full Service, Alternative
Those who love it, those who hate it
And any other type of sex workers anywhere.
CHAT ROOMS & MESSAGE BOARDS

general - chat
male SI workers' - chat
female SI workers' - chat
non-English speaking SI workers' - chat
abuse from bosses - question & answer board
abuse from clients - question & answer board
wages and conditions - question & answer board
why I love my work - comments board
why I hate my work - comments board
OTHER TWATW SERVICES


This web page is dedicated to the millions of sex industry workers around the world.

Some are in it because they love it, some for the money, some are in it because they have to be and some just wish they weren't in it or do it only out of fear. But whatever the reason this site will give you a place to chat and swap questions, tell stories and make friends.

This is a site for sex industry workers alone. IT IS NOT A PLACE TO FIND SEX.
Anyone trying to meet workers for anything except friendship will be terminated. TWATW reserves the right to log your computer as hostile and deny future access. Anyone feeling harassed while on this web site is encouraged to report it to the Web Master. People who do wish to flirt or cyber should use an anonymous email address or go to another chat room to avoid being banned.












Email: twatw@angelfire.com