"On the Runway…" Pattern



"Mrs Santa Clause"

MFB-2001-BC $7.30

For a reprint of "Santa Clause" vintage pattern for Ken published by MFB in 1971: $2.00 + shipping (add to Mrs. Santa for no extra shipping)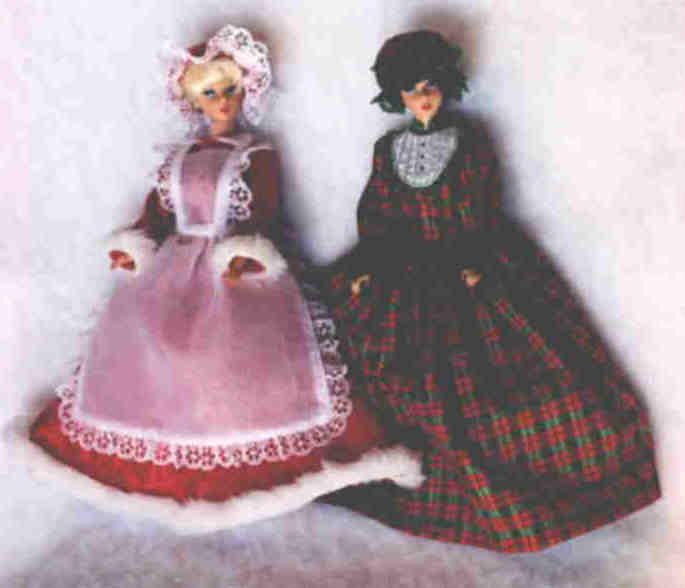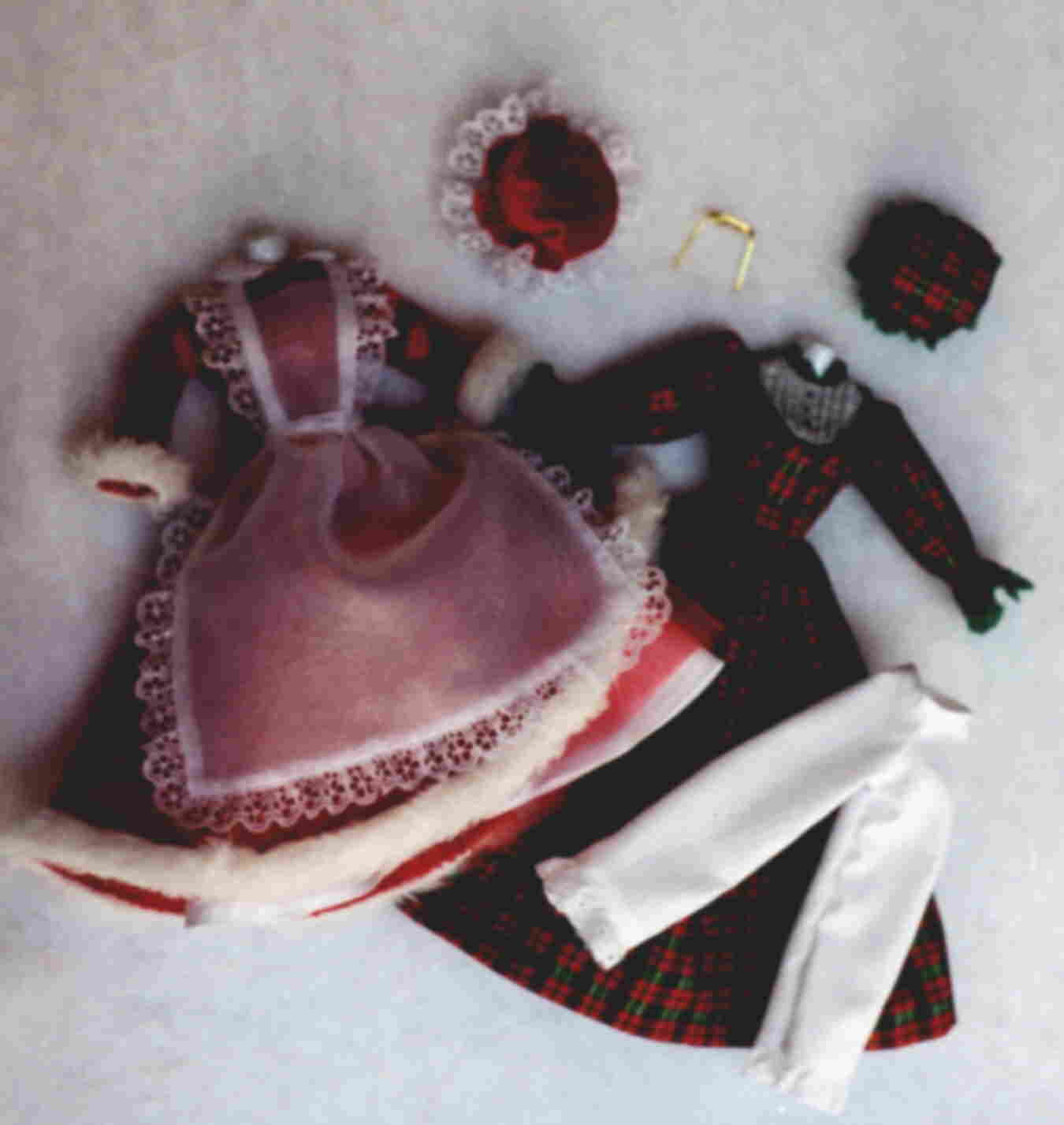 Two vintage repro Barbies dressed in the traditional Mrs. Santa costume and a variation in holiday plaid with pin-tucked yoke. Slip and pantaloons are included.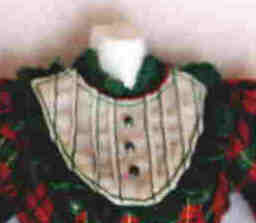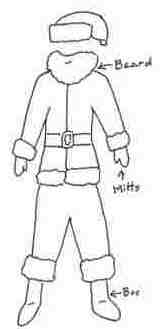 Close-up of pin-tucked yoke. Sketch of Santa pattern for Ken.
This "Mrs Santa Clause" pattern is the first pattern re-mastered "from the archives." You'll want to add this to your collection and make your own Mrs. Clause Barbie for a striking Christmas display! First published in MFB in the Holiday Issue of 1971--now refined and updated--there is a matching "Santa Clause" pattern for Ken that is also available as a reprint.
Dress Mrs. Santa in the traditional design with apron, dust cap, slip and pantaloons. The dress shown is made of crushed panné (velvet) trimmed with white faux fur on the lower edge and on the sleeves. The collar and pinafore are organza, and the apron is trimmed in lace. A matching dust cap of crushed velvet is also trimmed with lace. A second outfit with variations is suitable for holiday prints, stripes or plaid, and features a round yoke front and long sleeves with elastic at the wrists. The yoke can be plain or pin-tucked (shown in close-up picture above), or "faux" pin-tucking instructions are included as an option.
The matching Santa Clause pattern for Ken fits the New Ken/Brad body type, but could be scaled down to fit the Old Ken (which is on my "to-do" list). The sketch shows the pieces which include the traditional red jacket, hat and pants (made of the same crushed velvet as Mrs. Santa's) are trimmed in white faux fur. Mitts, boots and belt complete the finishing touches for the outfit. These are really cute costumes for the Holiday Season!
Please include name of pattern and MFB pattern number when ordering. See section on Ordering.
Return to Table of Contents
© 2000 Mini-Fashion Boutique
Barbie® and associated trademarks are owned by Mattel, Inc.
Gene® is owned by Ashton-Drake, Inc.
Mini-Fashion Boutique is not affiliated nor sponsored by either Mattel or Ashton-Drake.