"On the Runway…" Patterns

"Billows"

for Barbie MFB-2000-BE $6.10

"Silver Billows" shown below features black and silver tissue taffeta, silver tassels and burgandy velveteen. I've also made "Golden Billows" with black and gold tissue taffeta, gold tassels and royal blue velveteen.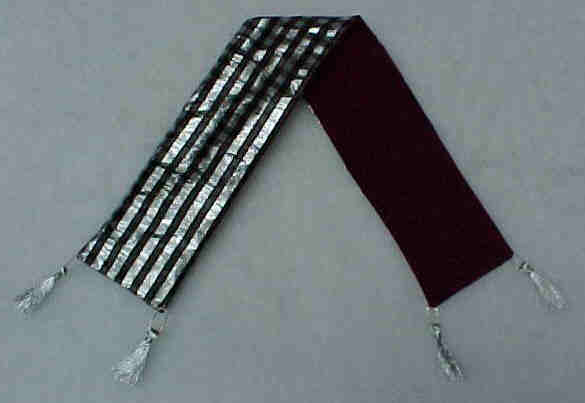 "Silver Billows"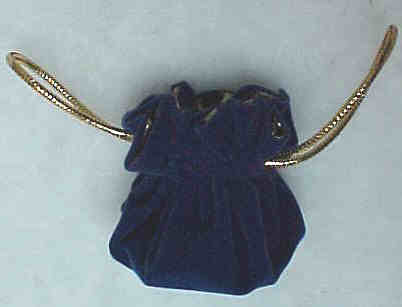 I call this original creation "Billows" after the two billowing skirt layers. It is the Christmas doll designed for our 1999 doll club Christmas raffle. This style is also reflective of earlier fashion eras (remember Gay Parisienne?) as well as today. The one-shouldered gown is fully lined and features a unique side opening. A velveteen bodice is edged with "krinkle" trim. Skirt layers are metallic tissue taffeta. The velveteen stole with corner tassels is lined with matching taffeta, as is the working handbag. Instructions include photos to illustrate custom sewing techniques created for this design. Fits Barbie. A version for Gene is also available. Click here.
Please include name of pattern and MFB pattern number when ordering. See section on Ordering.
Return to "On the Runway Gallery of Patterns"
Return to Table of Contents
© 2000 Mini-Fashion Boutique
Barbie® and associated trademarks are owned by Mattel, Inc.
Gene® is owned by Ashton-Drake, Inc.
Mini-Fashion Boutique is not affiliated nor sponsored by either Mattel or Ashton-Drake.