Saint Aloysius Woodcut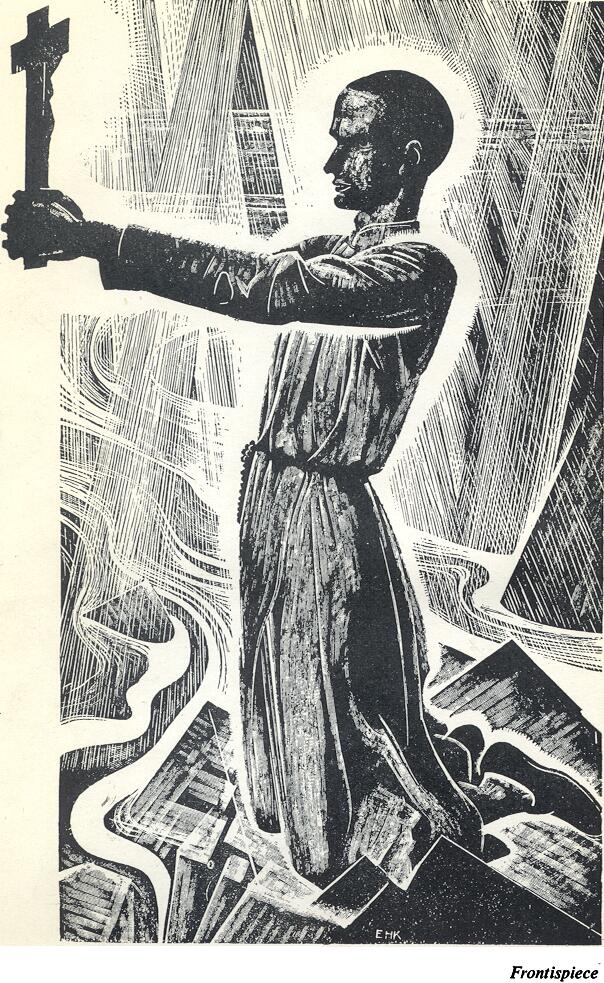 The woodcut, by MR. ERIC KENNINGTON, symbolises the Vocation of Aloysius Gonzalaz. The Saint, a man of bronze, kneels on a rock amid the swirl of things; but the bronze lives, thrilled by the deluge of the Holy Ghost. Aloysius has to respond in his own way to Christ, who, though He was God, abdicated the external homage due to God, taking a servant's form, and "humbling Himself" even to a death upon a cross. Aloysius, with all his will, responds. The strain is still seen as terrific: peace is not yet consummated; but victory will be absolute.

Symbolises is not a typo. The above picture and text are from Father C.C. Martindale's "The Vocation of Aloysius Gonzaga" (Reprinted 1945).
Early Life
In the Society
Sainthood
Home
Letter