I worked here for 20 plus years in my other life
I took this picture in a place where the bulls bring their harems for breeding.......it is across the Missouri river from where we hunt them and is in a protected area(no hunting).....(200mm lens w/2xmultiplier at 250 and f11...800iso film)
These pictures are of a lake is in North Western Montana.....
this track is 20 minutes old
This is a 1939 G John Deere (picture taken Aug 1942)I just went through the valves of this tractor and it runs like a deere! And Brian on his Hart Parr a very nice runner.....

The 1999 show ended in a snow show and it will be now changed to June 8 & 9 2002.come see us then
I have moved all my John Deere GP, H, and B pictures to another page......link up to them at the bottom of this page.....
My Office..... 89 Peterbilt and 3406 Cat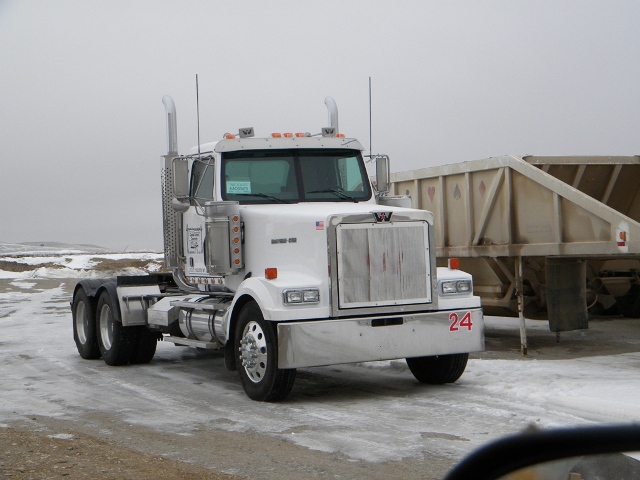 I also have stationary engines and you may see some of them on my engine page......
This site is always under construction and I will add more as time permits....

My Favorite Links
Angelfire - Easiest Free Home Pages
Engine Page
GP standard page
Empire Tractor page
Antique Tractor Serial Number Reference
Green Magazine
Brice Adams Image Depot
John's Bead Blaster
Zain Hornings page
The B (new project)
Early Day Gas Engine & Tractor Assn
Michael Mummert's Page
Antique Tractor Internet Service
ATIS People I have known
The H
Misc Tractor Images
Trailering
Central Montana Flywheelers 2000 show
The HN
My 60
BR