Where Have All the Children Gone?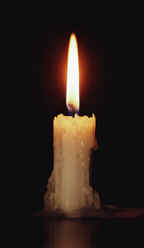 Thank you for visiting my page. This is dedicated to all the missing children and their loved ones in hopes that I might be able to bring these children home to their families with your help. Please read this page and look at the pictures below of only a handful of the missing children in our country and call the toll free number listed if you have any information at all.


Everyday, 2,300 children are reported missing in the United States alone! This is a staggering number! With all the technology we have at our disposal, we should be able to locate these children and bring them home. We can put men on the moon but we let our children remain missing for monthes, years and sometimes lifetimes. These children are sometimes taken by a non-custodial parent but this is still kidnapping. Other children and I do mean children, are lured into Child Prostitution rings. Do you realize that a child is worth over $168,000.00 per year to these evil ring leaders? 2,300 children each and every day reported missing is a disgrace for America......These children aren't at Disneyland having fun. They are fearing for their lives each minute they are gone. We have become accustomed to seeing missing child posters and we no longer even read them. These children were born into a world that was supposed to take care of them and love them and protect them. But we have let our children become abducted and kidnapped and now there are thousands of children missing from their families and loved ones. Where are these precious little ones? Why are we not looking for them harder? These children are our future and we are letting our future just vanish without a trace. America is a great nation with great people, but we are too wrapped up in ourselves to get involved in helping to find these missing angels. This gives kidnappers and child abductors the impression that it is okay to steal children. IT IS NOT OKAY! America, Where have all the children gone? Let's join together and start getting involved and start looking for these children. Let's read those posters we see in store windows about a child that is missing. Imagine the parent's of that missing child. Do you think they have had a good night's sleep since their little one vanished? We are sleeping peacefully with no cares in our minds, while so many parents are wondering if their children are even alive. Let's find our children and bring them home where they belong! Don't let them think we have forgotten them. If you have children, Love them and watch over them and most of all, protect them. Don't let their next photograph be one on a missing poster.

If you have any information regarding Missing Children, please call NCMEC, THE NATIONAL CENTER FOR MISSING AND EXPLOITED CHILDREN. 1-800-THE-LOST.

As we approach the new year of 2000, Let's make a resolution to bring these children home this year. Let's crack down on Non-Custodial parent abductions and kidnappers and child prostitution ring leaders and give them the message that we are going to reclaim each and every little child who is missing from their loved ones and their homes. Let's band together and find these children and really get involved. There is such widespread helping done at the holidays with society helping the poor and the less fortunate, let's keep that spirit alive for the entire year. Don't let it die. Let's look hard at the missing child posters and really study the faces upon these and be aware of the great number of children that are in harm's way. Let's find them! One person can truly make a difference, but imagine the world we could have if we all joined together to search for these kids! Remember the families of the missing children in your prayers also as they need tremendous strength to get through each day. I thank you for reading my page and I hope you will send this page to everyone on your contact list and that you will place a link on your own pages to this one. Not for my benefit, but for the children.Thank you so very much for your help and may God richly bless each and everyone of you! Thank you for helping!.............LeighAnn Woody



Our World As We Know It

Disney Store Online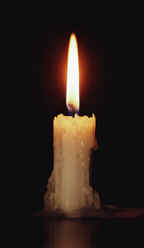 Click Here To Visit LeighAnn's Greeting Card Gallery and Send Cards To All Your Friends!
Click on the graphic to vote for this
page as a Starting Point Hot Site


In Hat Yai, Southern Thailand it is:
Some of My Other Pages
Recipe For Success
My Personal Page
The Real Meaning behind the Candy Cane!
Achieving Your Dreams
Christian Midis
LeighAnn's Little Corner of the World
More marvelous Midis
My Christmas Village
Innocent Angel
Christmas Midis
An Excellant site for Parents
AMERICA - LAND OF THE FREE
Marvelous Midis
Romance Is Alive And Well