Spanaird Outreach
"Rom 15:24 Whensoever I take my journey into Spain, I will come to you: for I trust to see you in my journey, and to be brought on my way thitherward by you, if first I be somewhat filled with your [company]."-Romans 15:24-28

Hola-Hello in Spanish, I (Salvador) made this website today (Saturday, March 13th of 2004)-3 days later after the unexpected sudden unfortunate terrorist attack...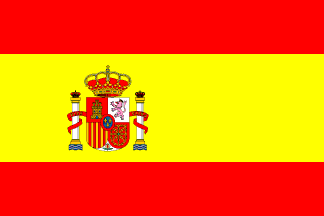 La investigación sobre los atentados perpetrados el pasado jueves en cuatro trenes de cercanías de Madrid, con un saldo provisional de 200 muertos y más de 1.500 heridos, dio ayer un giro con la detención de tres marroquíes y dos indios, quienes supuestamente ayudaron a los autores de la matanza. Además, un autodenominado portavoz militar de Al Qaeda en Europa declaró, a través de un vídeo, la responsabilidad de esta organización en los atentados. Hoy, España acude a las urnas en una situación política sin precedentes, tras el peor atentado de su historia.
200 died and 1,500 injured (English summary)
...source (3/14/04) from El Pais, leading Spanish newspaper for current events

UMM Connnection
A student from my local church is currently studying there, which there was a "A Letter to Concerned" written after this unfotunate and unexpected incident for people concenred.
---
Reccomended Resources
Bueno Nuevas
LOCAL
Education
Missions
NATION
Government
"Spain's powerful world empire of the 16th and 17th centuries ultimately yielded command of the seas to England. Subsequent failure to embrace the mercantile and industrial revolutions caused the country to fall behind Britain, France, and Germany in economic and political power. Spain remained neutral in World Wars I and II but suffered through a devastating civil war (1936-39). A peaceful transition to democracy following the death of dictator Francisco FRANCO in 1975, and rapid economic modernization (Spain joined the EU in 1986) have given Spain one of the most dynamic economies in Europe and made it a global champion of freedom. Continuing challenges include Basque Fatherland and Liberty (ETA) terrorism and relatively high unemployment."
Music
"Here I Am to Worship" by Michael W. Smith (spanish subtitles)

GLOBAL
Map
Media-News
"The war began after American demands that Spain peacefully resolve the Cuban fight for independence were rejected, though strong expansionist sentiment in the United States may have motivated the government to target Spain's remaining overseas territories: Cuba, Puerto Rico, the Philippines, Guam and the Caroline Islands.[1]"
Miscellaneous
'Spain, originally inhabited by Celts, Iberians, and Basques, became a part of the Roman Empire in 206 B.C., when it was conquered by Scipio Africanus. In A.D. 412, the barbarian Visigothic leader Ataulf crossed the Pyrenees and ruled Spain, first in the name of the Roman emperor and then independently. In 711, the Muslims under Tariq entered Spain from Africa and within a few years completed the subjugation of the country..."
"Spain is a constitutional monarchy organised as a parliamentary democracy, and has been a member of the European Union since 1986. It is a developed country with the ninth largest economy in the world and fifth largest in the EU.[3]"
HighTower Missions

"A missionary documents his experiences while doing work in Spain."

"Scary Glares and More Line Dancing"
Prayer
Resources
"Spain can be enjoyable any time of year. The ideal months to visit are May, June and September (plus April and October in the south). At these times you can rely on good-to-excellent weather, yet avoid the extreme heat - and the main crush of Spanish and foreign tourists - of July and August. "
-Attractions:
"Running of the Bulls" in Pamplona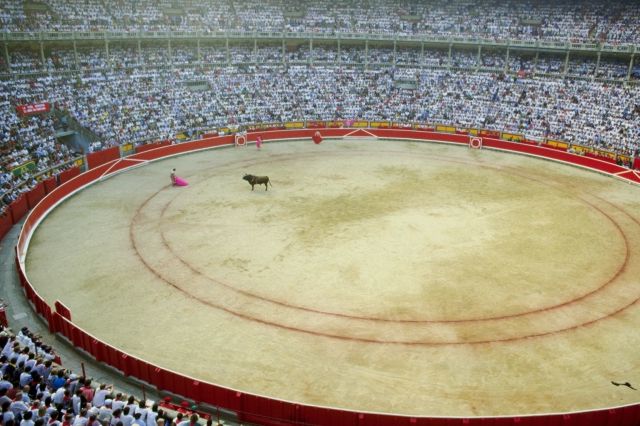 Running of the Bulls - Pamplona, Spain

" The brave & crazy run with the bulls in Pamplona"
---
Spain juts out geographically from the south western part of the European continent. When I think of Spain, I autmatically think about their pre-colnialization era when they took over my parent's homeland-Philippines with Magellan.
As I search the internet, I was able to find many evidence of our ancestors in this nation. For example...
Thank you for visiting UMMAlpha! Please feel free to e-mail me (Sal) at ummalpha@yahoo.com on any comments, suggestions (e.g. any new websites),complaints, or anytype of feedback to improve this website.
---
Return to UMMAlpha Caucasian Homepage
Thank you for visiting my page at Angelfire. Please come back and visit again!