Caucasian: Slovak Republic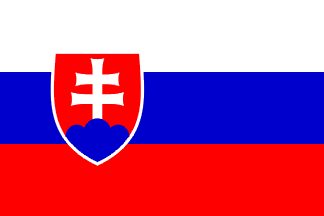 ---
Reccomended Resources
NATION
Music
-Rock
History Maker, from youtube.com
-Worship
Don Moen - When It's All Been Said - slovenske titiulky

*with Slovak subtitles

GLOBAL
Miscellaneous
"Present-day Slovakia was settled by Slavic Slovaks about the 6th century. They were politically united in the Moravian empire in the 9th century. In 907, the Germans and the Magyars conquered the Moravian state, and the Slovaks fell under Hungarian control from the 10th century up until 1918. When the Hapsburg-ruled empire collapsed in 1918 following World War I, the Slovaks joined the Czech lands of Bohemia, Moravia, and part of Silesia to form the new joint state of Czechoslovakia. In March 1939, Germany occupied Czechoslovakia, established a German "protectorate," and created a puppet state out of Slovakia with Monsignor Josef Tiso as prime minister. The country was liberated from the Germans by the Soviet army in the spring of 1945, and Slovakia was restored to its prewar status and rejoined to a new Czechoslovakian state."
---
Return to Goodnews UMMAlpha: Caucasian Homepage
Thank you for visiting my page at Angelfire. Please come back and visit again!