Chinese Outreach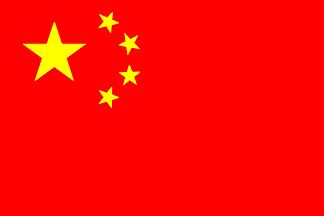 ---
Largest Number of Students from China at UMM 06'-07 Academic Year
I had a chance to meet some of the large number of Chinese residents from Morris' sister City this summer at the annual Talent Show at East Side Park. They were here for less then a month to see the city. This Fall of 2006', we had the largest number (#17 estimate) of students from China come to UMM. I met a lot of them at a local Chinese restaurant before the school year started. I got to know them more when 3 of them needed a ride to the Twin Cities during the Labor Day weekend.
I got the chance to take them (Snow, Suki, and Shin?) to Alexandria last weekend (November 3rd of 2006). Here is a picture of them eating at Arbys (just opened recently in Alexandria, MN) for the first time...

Here is recent (Friday, April 13th of 2007) picture I took with Suki, Snow, and Danke Z. Suki and Snow love KFC, so I took them to another or even a better "chicken place"...

Popeyes on 310 W Lake St Minneapolis, MN 55408 (612)825-5129


Grocery Stores

United Noodles, 2015 East 24th Street, (612) 721-6677 (Minneapolis, MN)

*went here for the first time this afternoon (Sunday, April 15th of 2007)with Suki, Snow, and Danke Z. (all UMM Int'l students from China)

101 Ways to Change the World
"We believe every single person has the power to make a tremendous difference in our world. Too often we're just not sure what to do, how to help, or how or where to get started. These 101 ideas will propel you to get started, and then guide you as you move forward. No matter where you live; how much money you make (or don't make); whether you are healthy or sick; whether you are young or old; whether you are busy or have a lot of free time - YOU can make a difference! Take a minute and watch our exclusive flash movie. THANKS! You'll never be the same!"
*With God's help!
Thank you for visiting UMMAlpha! Please feel free to e-mail me (Sal) at ummalpha@yahoo.com on any comments, suggestions (e.g. any new websites),complaints, or anytype of feedback to improve this website.
---
Return to UMM Alpha's Asian Homepage
Thank you for visiting my page at Angelfire. Please come back and visit again!