6BTV Antenna - Add-on's
Page 4
---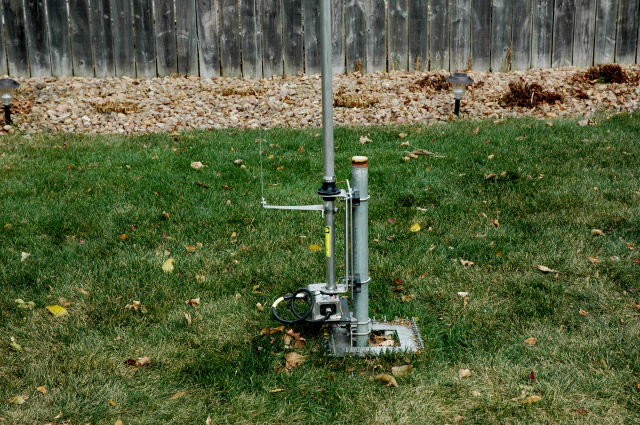 12M Add-on kit

The 12M add-on kit added a very effective band. Using CW I was able to make
several DX contacts the first time used.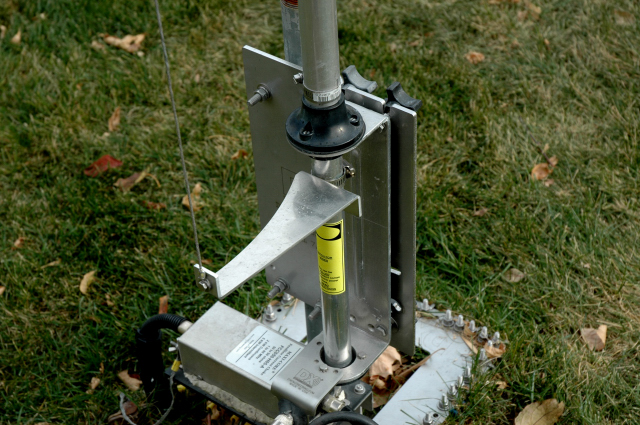 Hustler 6BTV 12M kit

A Closer view of the lower attachment.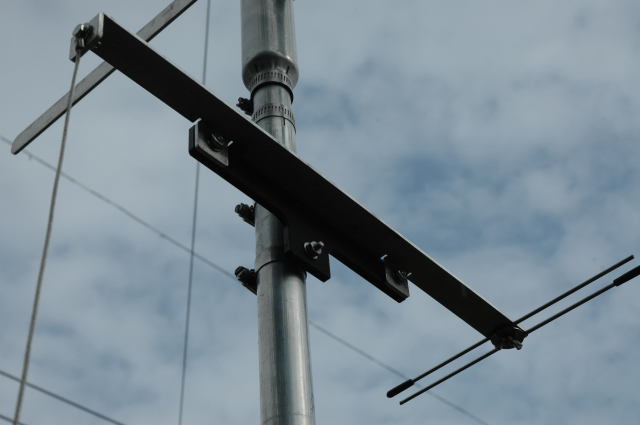 Hustler 6BTV vertical

Tuning is done by adjusting the two rods as seen on the right side
of the photo. Using the MFJ analyzer lessened the time to complete
the process.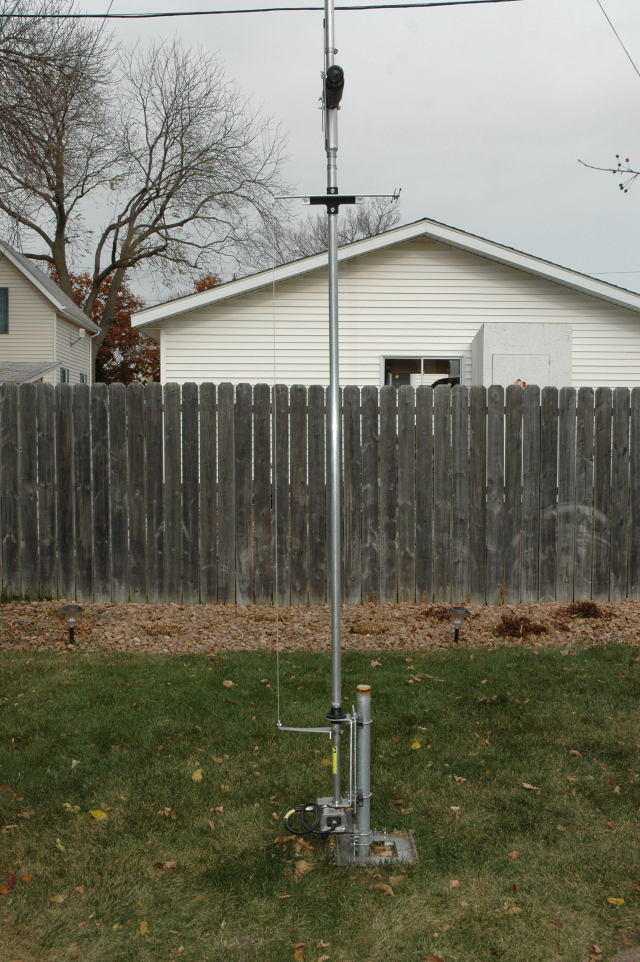 General view Hustler 6BTV vertical

Another general view of the completed 12M add-on kit.
The 17M add-on kit is just above.