St. Paul: Winter Visit 04'
---
I'm proud to be born and raised in St. Paul most of my life so far (1977-1995) after living in Morris for over 8 years now (1995-present-Wednesday, February 4th of 2004). I now love to show people where I grew up and the "city life" that has grown-up in the rural community.
On January 31st, I was able to share this with 2 friends from Morris, which I decided to do a website:

Leaving 9am from Morris for the cities!

Visiting my Aunt's House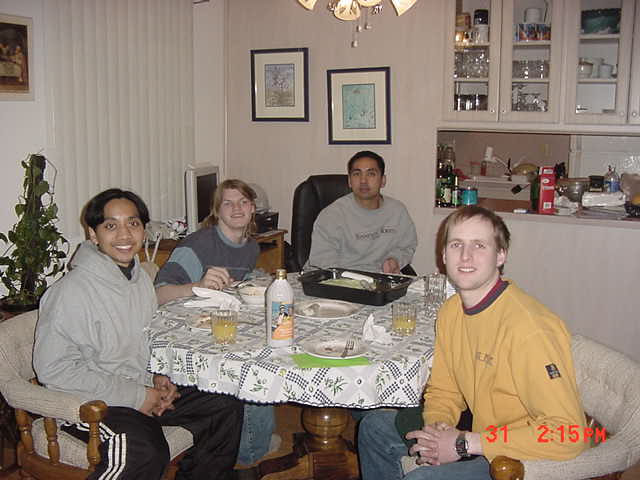 Saying "Happy Birthday" to my younger brother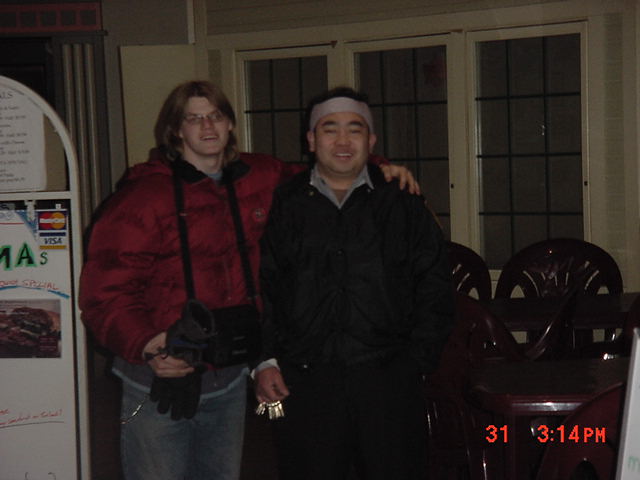 Cory posing with a security guard (see story)

"Dream: Deja Vu" experience

City Hall

Cory in front of a "Subaru" ice sculpture

Sal with a snow sculpture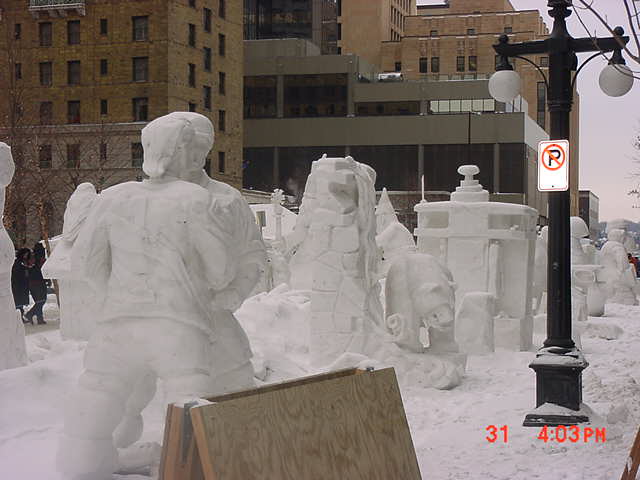 Some of the snow sculptures besides the Landmark Center

Some of the ice sculputres in Rice Park

Cory posing in front of one of the St. Paul Police vehicles besides the Xcel Energy Center
Part II-Disk
*Note: We forgot to charge-up the battery of the digital camera, so we weren't able to take as many pictures we would've liked.

Tim and Cory posing before crossing the street to enter the main entrance in the southeast corner

"photo-view" as you enter inside from the main entrance

One of the heated flames

A closer view of how they put the ice blocks (some littered with coins for some reason from the visitors

A view of visitors going under the arched

Main Stage located behind the castle as it was too cold (8 above) that day for any bands to play at that time!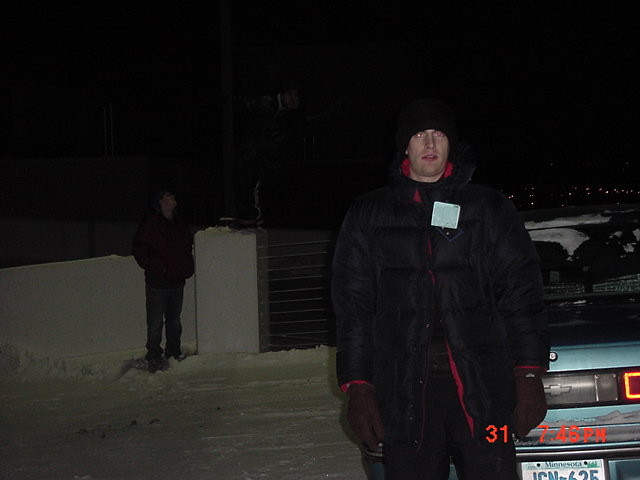 Meeting our friend Shannon, UMM 02' Alumn, last minute after the Torchlight Parade at the parking lot to view the fireworks above

Excellent view on top of the parking lot to see the "grand finale" of our visit-Fireworks shooting from Rasberry Island for onlookers at Kellog Park overlooking the "icy" might Mississippi River!
---
Return to St. Paul Winter Homepage
Thank you for visiting my page at Angelfire. Please come back and visit again!