photo by Terry






As a Reiki teacher since 1997, I have been on a journey of self healing, self understanding and self growth.

Over the years, my Reiki practice has taught me much, guiding me to a place of harmony within myself. That has become my goal as a teacher...to help others begin a path of deeper self healing and understanding.

Many people tend to think that Reiki is for the healing of others. It is my experience that healing comes from within one's self.

Reiki is a wonderful way to assist that process, allowing one to go deeper and deeper inside of themselves to find the peace and harmony and self love that is needed to heal on all levels; physically, mentally, emotionally and Spiritually.

The founder of the Reiki system, Mikao Usui, stated that the goal of his method was to heal one's self, to find peace and happiness and then to share that with others.

My goal in teaching Reiki is to give the student a firm foundation in the practice of self treatments, by teaching the basic, well rounded hand position treatment that was brought to the West by Reiki Master Hawayo Takata and her teacher Dr. Hayashi. That foundation in the practice will begin the journey for each student

Stressing self treatments above all else, the student will begin the process of fully appreciating and learning Reiki.

I believe that it is a life-long journey. A Reiki student remains a student for life. Reiki can be offered and shared with others, of course. My goal is to teach that as well. My focus tends to stress self treatments, however, as Usui once said, how can you heal another if you can't heal yourself?

It is my goal to encourage and support this learning process in all of my students. In this process, I offer all three levels of Usui Shiki Ryoho Reiki, eventually teaching the Master/Teacher apprenticeship to those students who at some point, feel the calling to teach Reiki to others.

Honoring his Reiki Sensei, Barbi Lazonby, Rick Rivard and Daniel EagleBear Day

Reiki Master Shihan Terry Rogers

has offered training and certification in all levels

of

Usui Shiki Ryoho Reiki

since 1997.

The Gainesville Center for Reiki Training is located at:

315 N. E. 10th St.

Gainesville, Florida 32601

Cell Phone: 352 283-0538

Email: mikaousui@msn.com



* * *


Classes are held each month and upon request.

(Monthly class schedule link below.)



Mrs. Takata administering a Reiki treatment at a seminar in 1937.

Photo courtesy of Rick Rivard.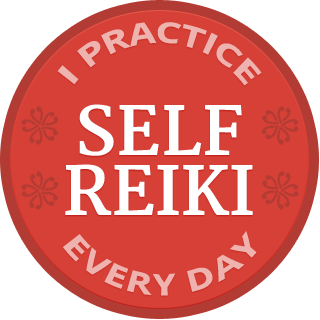 RELATED CENTER LINKS
REIKI-USUI SHIKI RYOHO-USUI SYSTEM OF NATURAL HEALING.
UPCOMING REIKI CLASS INFORMATION.
QUESTIONS TO ASK A REIKI TEACHER/ALONG WITH MY ANSWERS.
INTERNATIONAL DECLARATION OF HEALTH FREEDOM.
MY USUI REIKI LINEAGE
MY TEACHER BARBI LAZONBY
ACHELLO'S INNER CAVE
REIKI-IN MIKAO USUI'S OWN WORDS
A PHOTO OF TERRY

Email: mikaousui@msn.com