Our community has suffered a tremendous loss. We will
forever miss these young men and women whose lives on
this earth ended far too soon. They were so full of
life, laughter, and love and we miss them terribly.
So many lives have been changed. We will
always have memories of them here with us, within
our hearts, until we are all reunited in Heaven.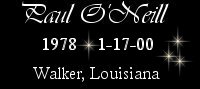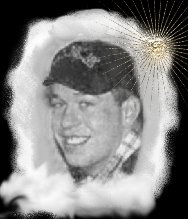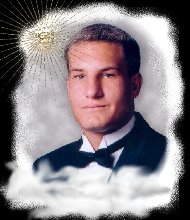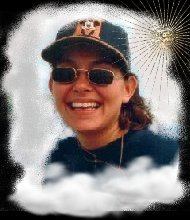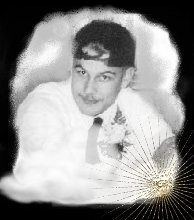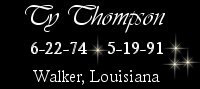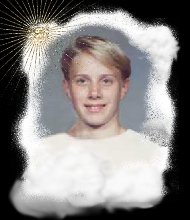 When their beautiful Spirits left this world,
we wept.
As they entered Heaven,
trumpets sounded, the Angels sang...
and all of Heaven rejoiced !






A LETTER FROM HEAVEN

My Dearest Family,
Some things I'd like to say
but first of all to let you know
that I arrived okay.

I'm writing this from Heaven
where I dwell with God above
where there's no more tears or
sadness, there is just eternal love.

Please do not be unhappy
just because I'm out of sight,
remember that I'm with you
every morning, noon and night.

That day I had to leave you
when my life on Earth was through,
God picked me up and hugged me
and He said "I welcome you."

It's good to have you back again,
you were missed while you were gone,
as for your dearest family
they'll be here later on.

Then God gave me a list of things
He wished for me to do,
and foremost on that list of mine
is to watch and care for you.

And I will be beside you
every day and week and year,
and when you're sad,
I'm standing there
to wipe away the tear.

And when you lie in bed at night,
the days chores put to flight,
God and I are closest to you
in the middle of the night.

When you think of my life on Earth
and all those loving years,
because you're only human
they are bound to bring you tears.

But do not be afraid to cry,
it does relieve the pain,
but remember there would be no flowers,
unless there was some rain.

I wish that I could tell you
of all that God has planned,
but if I were to tell you,
you wouldn't understand.

But one thing is for certain,
though my life on Earth is o'er.
I am closer to you now
than I ever was before.

And to my very many friends,
trust God knows what is best.
I'm still not far away from you,
I'm just beyond the crest.

When you are walking
down the street
and you've got me on your mind,
I'm walking in your footsteps
only half a step behind.

And when you feel the gentle breeze
or the wind upon your face,
that's me giving you a great big hug
or just a soft embrace.

And when it's time for you to go
from that body to be free,
remember you're not going,
you are coming here to me,

And I will always love you
from that land way up above.
Will be in touch again soon.
P.S. God sends His Love

Signed,

Paul, Robert, Shelley, Christin, Stephanie
Shane, Jeff, Brent, Ty, and Christi,





Please take just a moment to sign the "Friends
in Heaven" guestbook. It is very important to all
the families to know that you were here . We are
unable to view any "private" messages so we ask that
you please do not use that option. Thank You.







Below are the link buttons to individual websites.






The tunnel applet that so many people have
remarked about has been moved to the next
page. Please click below to see it.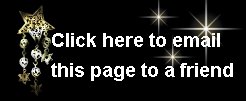 I would like to thank Emecreations for
use of her beautiful globe.


The painting I used to make the tunnel applet on
page 2 was painted by Danny Hahlbohm.


The music selection is "Papillon" (the butterfly)
and was composed by Bruce DeBoer.




Copyright© 2000 by Kathleen Brackin
~All Rights Reserved~



Visitors