My Hangout Places!!
Walk along with me and Check out some of my favorite links
Angelfire - Thanks Angelfire for giving me a place to have my own little world! Easiest Free Home Pages
Internet Gaming Zone. The best place on the web for games.......come on in and let's play spades!!!!!!!!
Tattoo's and Piercings. Interested in tattoo's? or Piercings? Well here's the place to go for questions you may have or just to see some great picture's of each.
Quilting. Love quilting. A great place to get idea's and lesson's on different quilt pattern's.
Mplayer...Games. Use your microphone to talk to other players!
I Have Learned. This is a beautiful poem, that hit's on everything in life. A wonderful place to go when you are feeling down.....truely inspirational!
Family Tree. This is my Family Home Page, so far we have traced back to the early 1700's.
MrsSpades Poem Page. You will find a lot of wonderful peotry here. This lady truely has a gift for words!!!



My Other Pages
Story's About Children Page
Military Wives Page/Poems
Adopted POW/MIA Soldiers
James William Holt's Tribute Page
Kenneth Hanna's Tribute Page
Smews Military Links Page
OHHHHH WOW look there's my GUESTBOOK! Imagine that, there it is. Maybe you should sign it now......just so ya won't forget lol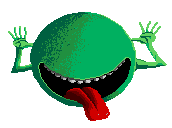 Email: smew@somethingorother.com
i've just started this page.....but promise there will be more to come. so be sure to come back and check. thanks