SKYLARK'S REV WILLIAM GOODRICH HOMELAND PAGE
The surname Goodrich exists from ancient times in England. It is originally Godric and through various forms became Goodridge. The famous Goodrich Castle dates back to the era before the Norman Conquest, the Goodriches being unquestionably of Saxon origin.
NAME: WILLIAM GOODRICH (the elder)
BORN: 13 Feb 1621 in Bury St. Edmunds, Suffolk Co.,
England
DIED: 4 Nov 1676 in Conn.
BURIED: Wethersfield Cemetery; Wethersfield,
Hartford Co., Conn.
FATHER: John Goodrich
MOTHER: Margarie Howes
Marriage:4 Oct 1648
Place:Hartford, Hartford Co., Conn.
Mentioned in the Colonial Records of Connecticut,
William and John Goodrich were brothers, who are first located in the area of Watertown, Mass. He was among the very first settlers at Wethersfield, being one of a small party known as the adventurers who wintered there before the arrival of the main body. The next year, 1636, the Watertown Company, or the larger part of it, including his brother John, migrated to the site of the new town and there planted themselves anew. In the distribution of the town lands among the settlers, he had several lots assigned to him. He drew land in the allotment of 1670, but his homestead of 6 acres he bought from Thomas Ufford, which was on the west side of Main Street, diagonally across from the meeting house. He also bought 117 acres from Ufford on the east side of the river. (Stiles, "Ancient Wethersfield"). He was Freeman, May 15, 1656; Deputy to Gen. Ct. for 5 sessions from May 1662 to Oct 1666, a member of the Grand Jury in May 1662, and Ensign of the Wethersfield trainband in May 1665; one of Manson's Army in the Pequot War of 1637. (Col. Records of Conn. v.2, p17). He left what was then thought to be a very large estate of 915.

Married Sara Marvin in 1648. May 15, 1662 was deputy from Wethersfield in General Court held in Hartford, CT. Was an Ensign in the Train Band of Wethersfield, following the close of King Phillips War. William and his brother John wereorphans and came to this country from South Wales with their mother's brother,William Stillman, and first settled in the New Haven Colony. In 1635 Vol.I, pg.29 Stiles: This authority states that William and his brother arrived in Wethersfield in 1635 or the year following. 1637 Stiles credits William as being one of the 26 soldiers of Wethersfield who took part in the capture of the Indian Fort at Mystic, in the Pequot campaign. Referred by Stiles as " a hero of the Pequot Campaign". October 4, 1648, he married Sara Marven, of Hartford, CT.

July 2, 1663, vol III pg.5 C C: William Goodrich is one of the jury which tries Elizabeth Seger on a charge of witchcraft and with breaking also the first and seventh commandments. The jury finds "the prisoner Guilty of the inditement in that perticuler" relating only to the seventh commandment.

Also called Ensign William Goodrich,
after close of the King's War.
Name:SARAH MARVIN
BORN: 1631 in Great Bentley, Essex Co., England
DIED: ca. 1702 in Stratford, Fairfield Co., Conn.
BURIED:
FATHER:
Matthew Marvin MOTHER:
Elizabeth Gregory?
CHILDREN:
1. William Goodrich
A twin, that died in infancy
Born: 8 Aug 1649 in Wethersfield,
Hartford Co., Conn.
Married:
Died: 1649

2. Sarah Goodrich (twin)
Born: 8 Aug 1649
Place: Wethersfield, Hartford Co., Conn.
Married: 20 Nov 1667
Married: John Hollister,
son of John Hollister and Joanna Treat
Died: ca. 1700

3. Mary Goodrich Born: 13 Nov 1651
Place: Wethersfield, Hartford Co., Conn.
Married: 1667
Husband: Joseph Butler, born 1647,
Son of Deacon Richard Butler and Elizabeth Bigalow
of Hartford, Conn.
Died: 1 June 1735

4. John Goodrich
Born - 20 May 1653 in Wethersfield,
Hartford Co., Conn.
Married: 28 Mar 1678
Place: Rebecca Allen, born in Charleston, Massachusetts;
Daughter of John Allen.
Died: 5 Sept 1730

5. Elizabeth Goodrich
Born: 1658
Place: Wethersfield, Hartford Co., Conn.
Married: 9 June 1675
Husband: Capt. Robert Welles,
Son of John Welles and Elizabeth Curtiss
of Stratford, Connecticut.
Died: 17 Feb 1698

6. William Goodrich
Born: 8 Feb 1661
Place: Wethersfield, Hartford Co., Conn.
Married: #1
Grace Riley
Date: 22 Nov 1680
Married: #2 Mary Ayrault
Died: 11 May 1742

7. Abigail Goodrich
Born: 5 June 1662
Place: Wethersfield, Hartford Co., Conn.
Married:15 Sept 1680
Husband: Thomas Fitch
Died: 7 Nov 1684

8. Ephraim Goodrich
Born: 2 June 1663
Place: Wethersfield, Hartford Co., Conn.
Married: #1 20 May 1684
Wife: Sarah Treat
Married: #2 25 Dec 1712
Wife: Jerusha Treat
Died: 27 Feb 1739

Place: Rocky Hill, Hartford Co., Conn.

9. David Goodrich
Born: 4 May 1667
Place: Wethersfield, Hartford Co., Conn.
Married: #1 - 7 Mar 1689 to Hannah Wright,
Daughter of Thomas Wright Jr.
and Elizabeth Chittendon.
Married: #2 - to Prudence Churchill
Died - 23 June 1755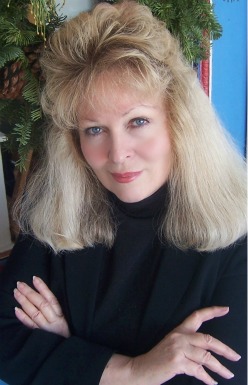 Tom Campbell is a descendant of William Goodrich, is married to Alana and lives in Washington state with his wife Alana and daughter.
Main
Back
Page 60
Email: adazio@lycos.com